Published: 07/12/2015

Ask people what their favourite part of Christmas is and you'll get all sorts of answers: putting the decorations up, shopping for presents, Christmas dinner with the family, the Queen's speech, or watching endless repeats on television with everyone overfed and nodding off on the sofa.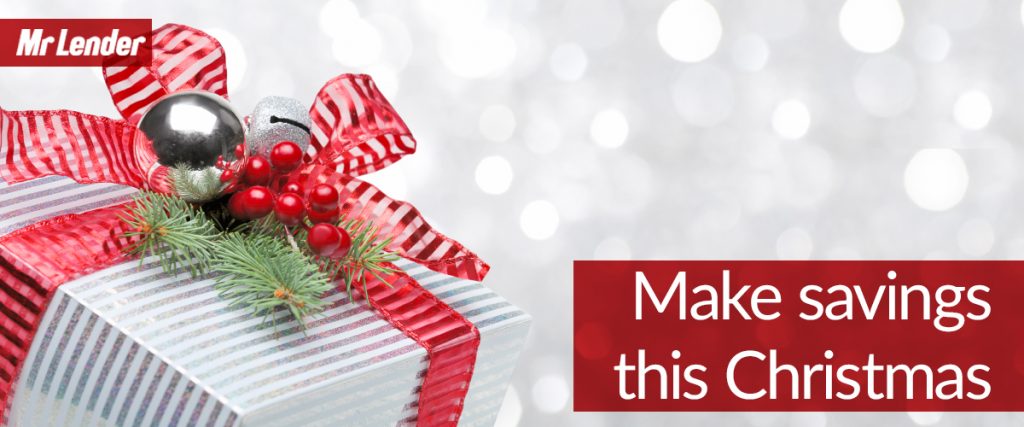 The festive season makes excited children of all of us.  However the cost of Christmas can often leave us in debt, in fact recent research* shows that 1 in 8 Britons could struggle to make ends meet in January after spending more than they could afford over Christmas.  In fact, it was estimated that in 2014, the average amount spent per person was almost £500 and this year the costs are forecast to be even higher.
Christmas should be a time of happiness with our loved ones, but left unplanned it can become a real burden.
To save you feeling less "Bah Humbug" and make sure you stay on top of your finances this year, we've compiled a top ten list of ways to make some trimmings to your Christmas expenses.
1). Social Media offers for discounts
Social media can be a valuable resource for finding good seasonal discounts.  With more and more companies using social networks to publicise their offers, the savvy Christmas shopper doesn't have to trawl through shops for the best deals anymore.  Keep an eye on our Twitter and Facebook profiles over the next couple of weeks, as we'll let you know of any worthwhile deals or sales we spot.
2). Budget, budget, budget
When it comes to any sort of saving advice, we can't emphasise enough how important it is to create a budget for Christmas gifts.  Without this you'll end up over spending and really regretting it later.
3). Stick to the list
This requires a bit of willpower but we advise you to make a list and do everything in your power to stick to it.  A surprisingly easy way to overspend is to let impulse shopping take over.  Avoid this at all costs.  Having a list of pre-agreed items to go shopping for allows you to get in, get on with it, and get out with your finances still (relatively) intact.
4). Make your own presents
Not only a thoughtful gift but this can also be an effective tip if you have young ones.  Turn it into a fun game to make presents, with them, for other people – or challenge them to be creative and make something themselves.
5). Pre-plan your food shop
Plan ahead, and don't wait until the last minute to stock up on Christmas essentials.  Over the next couple of weeks plan ahead and take advantage of supermarket offers.  This way you will spread the cost and avoid having to do one frantic big shop.
6). Search the web to find the best offers on delivery costs
Sending a package to friends?  You can save quite a it using discount delivery companies like MyHermes who will collect gifts directly from your doorstep.
7). Cut down on your drinks bill
We know you don't want to be tight with the alcohol over the festive period but costs can quickly mount. Use a site like quaffersoffers.co.uk to find the best deals in supermarkets and wine shops throughout the country.
8). Christmas Sales 2016
If you want to be really clever plan in advance next year and think about your loved ones in the January Christmas sales.  Not only will you make some incredible savings but you will have already started to spread the cost of Christmas for next year…now that's clever saving.
9). Put some money aside
With payday nearly around the corner, make sure you put some savings aside for January when you are feeling the pinch.  If you do this as soon as you get paid you won't notice it has gone and you'll feel pretty smug with yourself when January isn't as bad as usual.
10). Capitalise on vouchers
Look out for codes, vouchers and sales.  There are lots of sites that especially in the next couple of weeks that will be highlighting or pushing special offers.  You can check sites like www.codes.co.uk for good deals.
By following these tips, and hopefully saving some money, you can cherish what the Christmas spirit is all about: classic Christmas movies (Home Alone!), left over Brussel sprouts and your best Oscar worthy performance when you get an underwhelming present – it's the thought that counts after all.
---
Mr Lender is a leading UK-based short term credit provider offering payday loans between £200 and £1,000, repayable over three to six months.
Warning: Late repayment can cause you serious money problems.  For help go to moneyadviceservice.org.uk