Published: 27/11/2014
It's been widely publicised that the Financial Conduct Authority (FCA) is now responsible for the regulation of the high cost short-term credit market, otherwise known as the payday loans industry. This is a major but great move, as it will ensure a top-to-bottom refresh of a sector that has (quite rightly in some cases) earned a less than favourable image in the eyes of the public.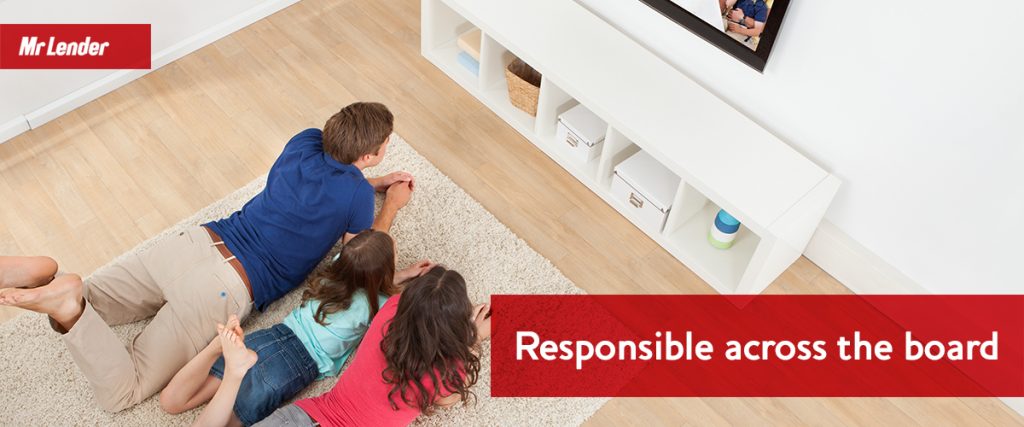 Today it's been reported that Government ministers are pushing for rules which would mean television adverts for payday loans can only be broadcast after the 9pm watershed. The Broadcast Committee of Advertising Practice (BCAP) is already looking into the content of such ads, but will now be asked to look into when they are allowed on television.
The measures are being proposed so that children's exposure to borrowing is limited, and to ensure they do not put pressure on their parents to borrow money. This is understandable but it makes me wonder where the line should be drawn and what measures could be put in place to limit the appeal to kids.
Would the regulations mean that any financial services related lending adverts are banned for broadcast before 9pm, or would it only apply to those firms considered as 'payday lenders'? To my mind there should be no discrimination but the payday loan providers can help themselves greatly here.
While interest rates, fees and associated topics are scrutinised and new regulations are put in place, more activity will follow within the marketplace to ensure compliance. But firms also need to be proactive; reviewing and adjusting how they brand and advertise, especially bearing in mind recent comment and regulation, it demonstrates willingness to become a more responsible operation, in everything they do.
The progression and expansion of leading payday lenders continues and with high street banks sticking to their traditional propositions, there's definitely a market for the short-term lending industry. With the growth of these market leaders, there should naturally be evolution in how these firms are run – both internally with processes and procedures, and externally through brand and marketing.
Until recently the industry was filled with comedic, 'fun' branding. There have been quirky characters, bright colours and cheesy soundtracks to attract attention, and ultimately new business. This approach may have served a purpose back in the day (and those tactics are still working for some) but as FCA regulation will no doubt see consolidation in the market, now is the time for lenders to take a forward step and become more serious with their brands.
By developing a slicker, more professional look and feel to branding, it will ensure the industry gets taken more seriously for starters. The short term lending market as a whole needs to take note, and indeed some work is already taking place; I predict you'll see a lot more happening on this front over coming months. The challenge is to ensure that the brand doesn't get too heavy and serious, as this would take a lot away from the innovative and nimble image the market should have – so there's an interesting creative task ahead to keep that fresh feel to brands, as I think that element definitely needs to remain.
You have to think that with a slicker, more responsible brand – but of course one that's still fresh and interesting – there may not be the need for Government intervention in how (or when) adverts are broadcast.
Mr Lender is a leading UK-based short-term credit provider.  We provide payday loans and short-term loans of up to £1,000, repayable up to six months.
Warning: Late repayment can cause you serious money problems.  For help go to moneyadviceservice.org.uk