Published: 05/08/2019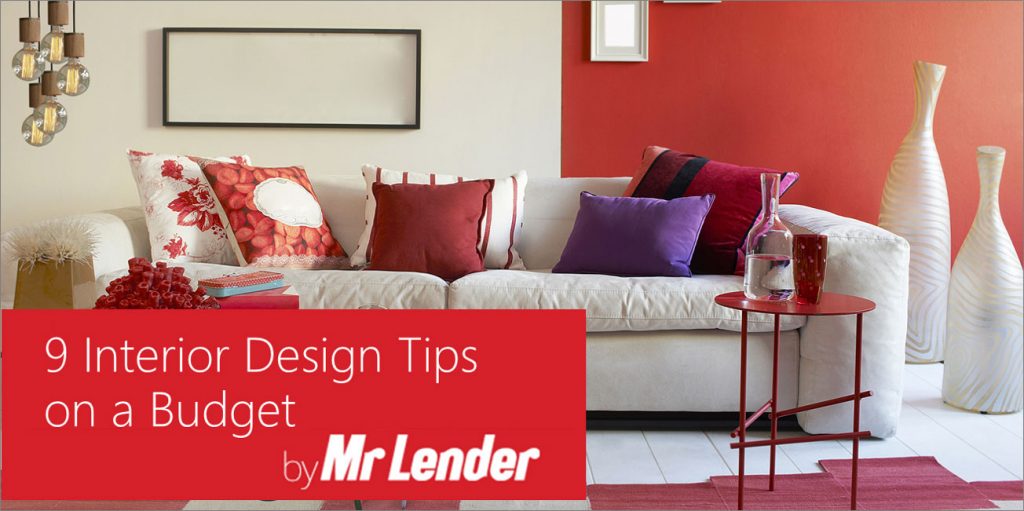 At Mr Lender, we offer short term loans between £200-£1,000.

Want to boost the value of your home without breaking the bank? Whether you're looking to sell or you just want to spruce the place up a bit, there's no reason to take another mortgage out to cover the costs.
Here at Mr Lender, we've spoken to some people in the know and put together a guide to help you. A spokesperson for Quickslide Windows & Doors says: "Whether you're looking to spruce up your home to boost its value ahead of putting it up on the market, or exploring much-needed upgrades as an investment, to add value in the long term, not all home improvements will break the bank!
"While certain upgrades such as a loft conversion or newly fitted kitchen are likely to increase your home's value, they're not quick or cheap fixes. Instead, there are plenty of simple changes that require a modest budget that will give you a greater return on investment and help you to achieve a better sale price."
Take a look at our interior design hacks and let us know how you get on if you decide to try any of them!
Make a Good First Impression
First impressions are everything. Your front door will greet potential buyers and set the tone of any viewings, so it needs to make a statement. If your front door is looking tired and worn, consider a striking and high-quality replacement, such as Quickslide's Composite Doors. Alternatively, spruce up your current door with a thorough clean and add a couple of potted plants either side to give guests and prospective buyers a warm welcome.
Stay Bright and Neutral
Joanne Archer, editor of Expert Home Tips recommends removing any textured wallpaper and then either wallpaper or paint your blank canvas with a bright, neutral colour to increase the value of your property.
She says: "Textured wallpaper had its day, but it's well and truly outdated now. Even a novice can tackle this DIY job, because textured wallpaper comes off in the same way as regular wallpaper. Once stripped, smooth over any cracks and holes in the walls with Polyfilla, and then redo the walls with a lining paper." Regarding the next phase, Joanne adds: "I'd always suggest a bright, neutral colour if you want to increase the value of the property. Wallpapers can be a very personal choice, so it's best to keep the walls a blank canvas where possible. That's not to say that you can't put your own stamp on your home with artwork and furnishings, but a bright pink wall might make your home harder to sell."
Get Crafty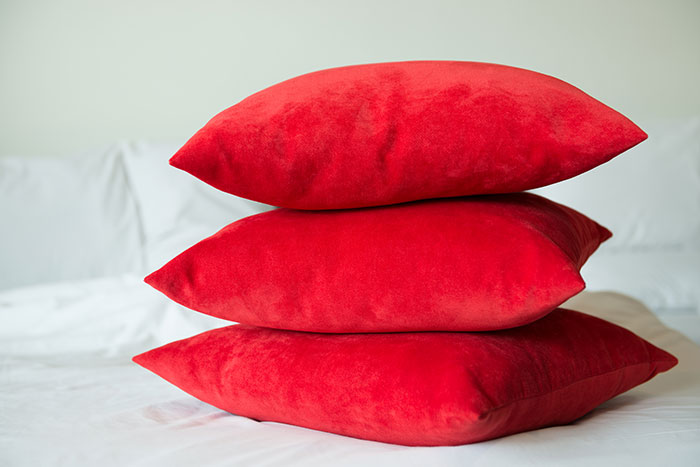 Decorative cushions are now eye-wateringly expensive so why not make your own? You can pick the fabric you like and even turn to fabric glue if you're not a fan of knitting. This way you can ensure the cushions match your new interior without breaking the bank.
Transform Living Spaces with Bi-Fold Doors
A spokesperson for Quickslide Windows & Doors says the rise in the popularity of bi-fold doors is continuing, and for good reason; their seamless folding opens up the kitchen or living room space and allows the garden to become a beautiful extension of the home. They also transform the room into a new social hub and give the illusion of an additional reception room.
Not only do bi-fold doors offer a new lease of life to a tired property, but the installation of top quality design, can increase a property's value by 5 to 10%.
Disguise What You Can't Replace
Cover a worn-out sofa or lay a rug over a stained carpet. No one needs to know! The right throw or rug can really revitalise your living space.
Gloss Skirting Boards
Joanne Archer says yellow skirting boards can make a room feel dirty and aged. She adds: "It's quite easy to fix this with a coat of gloss paint. Protect your flooring well and then sand down the skirting board before repainting."
Trawl the Charity Shops – Then Get The Paint Out
A tatty ornament can get a new lease of life with a lick of white or black paint – making them look classy and timeless. You'll be surprised at the gems you can find in a charity shop. Animal figures work really well for this. Give it a go and send us your before and after photos.
Give Your Kitchen Cupboards a Makeover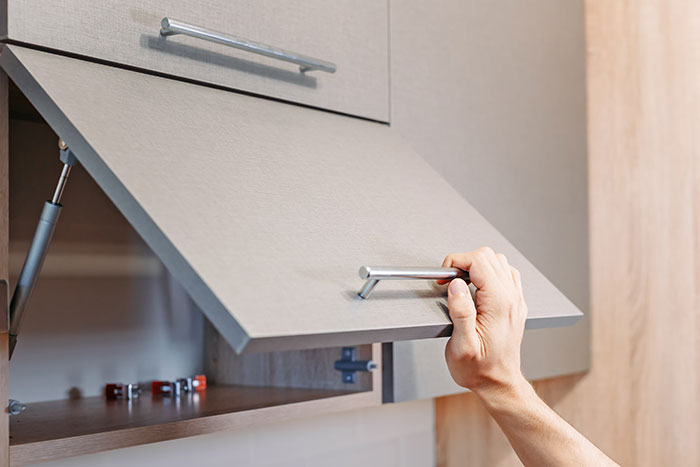 If your kitchen cupboards are looking a bit dated, you can quite easily give them a makeover with paint, Joanne Archer advises. She says: "Frenchic paint is very popular for this, but there are many different brands of paint that would work just as well. Be sure to clean the cupboards thoroughly with sugar soap to remove any grime. You'll have a whole new kitchen for a fraction of the cost!"
Get Online Shopping-Savvy
If you're looking through a furniture website and spot something you fancy, pop it in your basket but don't check out. If the site has your email address, then there's a good chance the company will send you an email within a few days with a discount code!
Remember, if you need that small cash boost during your home makeover, a short-term loan from Mr Lender could be ideal for you providing you can meet the repayments.
Mr Lender is a multi-award winning lender and is rated five stars on Trustpilot by customer reviews. So why would you choose anyone else for your short term loans?