Published: 22/02/2016

Congratulations if you are reading this and are one of the lucky people planning a wedding this year.
If you're the bride-to-be, without squashing the dreams of the little girl inside you, try to remember that all the things you've dreamed of (dresses, cake, flowers and venue) can put a lot of pressure on couples if you don't plan properly.
There are two tricks to planning your big day; one is to ensure you give yourself a budget and stick to it; the second is to split the research with your partner and regroup on a certain date to discuss the findings.  We're sure you will agree, there is no point in having your dream day and then realising you are in debt afterwards and having to spend the next year or more paying it off.
The average cost of a wedding in the UK is £24,000 according to experts, but there are ways to cut back and be frugal.  Wedding budget conversations are always hard at the beginning; what is your budget, who's paying for what, will it be in the UK or abroad… but once you've got over this part, the exciting bit of planning can begin.
To help you stay on track for your big day, we've compiled a handy guide of our top ten tips of things to take into consideration when planning your wedding day and set you off on the right foot.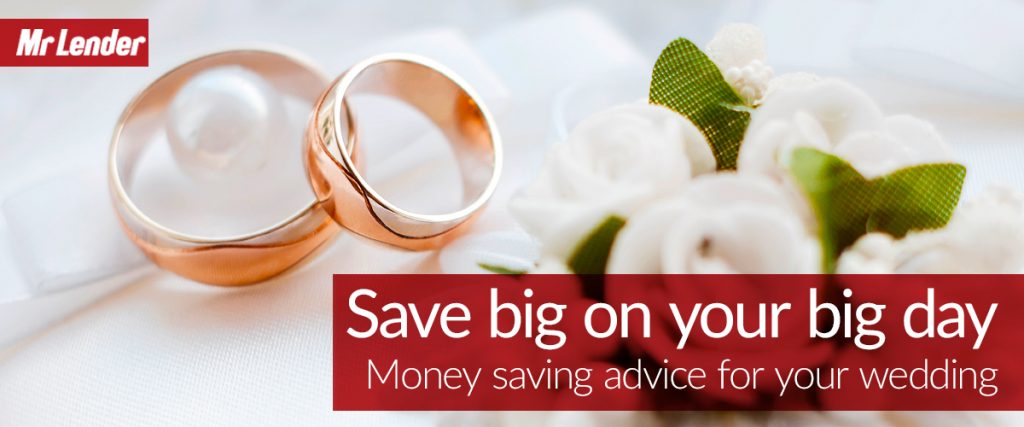 Who will be attending?
The first step to your planning should be making a list of how many people you will invite to the wedding (both for the ceremony and reception), that way when you are breaking down the costs you know how many people you are catering for.
Budget
Once you've got a number, write a budget against all the key elements that you think you are going to want on your wedding day.  E.g. wedding venue, wedding cards, flowers, etc… Wedding Ideas Magazine have a great wedding planner template to use which will help you to keep this organised.
Plan together
Once you've finished your research and compiled a list against all the various costs, sit down as a couple and go through this.  Ask yourself both honestly against each item which are the most important and what will you remember in five years time.  Do you really need a flash car or would an executive car do?
Save regularly
Once you've got a budget for each item, we recommend setting up a wedding savings account and having a monthly direct debit set up to ensure that you are sticking to your monthly savings goals.
The personal touch
With personalisation such a big thing these days, ask yourself what you can do yourself.  Can any of your bridesmaids help you do a table plan or help produce the favours?  Anything you can do yourself is sure to shave a few pounds from the budget.
Save on your honeymoon
There is a trend these days to get guests to pay towards your honeymoon.  What a great way to take the pressure off and know that you've got an amazing holiday at the end of your wonderful day to go on that you don't have to pay for.
Pick the right day
Does your wedding have to be on a weekend?  So many venues now do much better deals on weekdays, which could cut as much as 15-20% off the venue costs making your money go further.
Bring your own
Find a venue that allows you to use your own services.  Bringing your own caterer, DJ or being allowed to bring your own alcohol can really help keep the costs down.
DIY and save
If you're crafty, or know someone who is, we recommend doing your own flowers.  This will save you thousands!  Pick flowers that are in season.  Keep your blooms simple and loose, throughout the venue.  Think small arrangements in jars, scattered foliage, potted succulents.  If in doubt stick to similar colours or flowers throughout.
Snap up a savingCreate your own photo booth.  It is easy to put a kit together yourself.  Think of a theme and buy accessories around that i.e. hats, glasses, wigs, backdrops.  An easy way to set this up is to set up a camera with a Bluetooth remote and tripod linked to your laptop, then people can take photos themselves.  This will save you a fortune and means that you get to keep all the pictures at the end of the night.
Mr Lender is a leading UK-based short-term credit provider.  We provide payday loans and short-term loans of up to £1,000, repayable up to six months.