Published: 17/02/2016
Today (17 February 2016) The Financial Conduct Authority has fully authorised Mr Lender, one of the UK's leading short-term credit providers.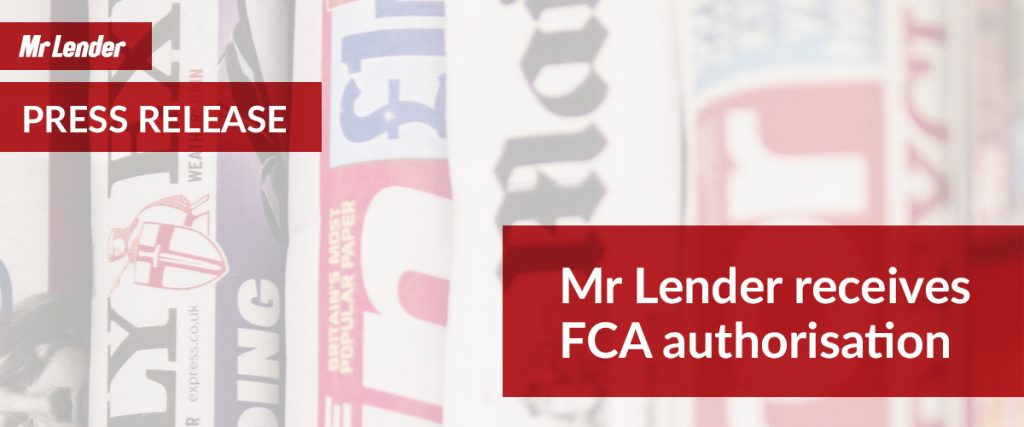 Full authorisation confirms Mr.Lender as one of the most responsible short-term lenders in the UK, following an assessment process which involves looking in detail at the business to ensure consumers can borrow safely with confidence.
As a leading FinTech company operating from its technological hub in Essex and employing over 180 people, Mr Lender has been one of the pioneers of the evolution of online financial services – creating innovative financial technology products. As a business Mr.Lender provides customers with flexible loans of up to £1,000, repayable up to six months.
Announcing the news, Mr Lender's Founder and Chief Executive Officer Adam Freeman commented "It has always been my vision that Mr Lender leads the way in the short-term consumer credit market, and this is the beginning of an exciting new chapter for us. We offer one of the most competitive loan products in our sector and we aim to keep raising the bar so that our customers benefit from the most responsible, affordable and transparent service.
"Today's news is a result of the hard work, contribution and commitment of our team, who have worked tirelessly to ensure that as a business we continually deliver the best outcomes for our customers".