Published: 09/02/2016

The most romantic day of the year is fast approaching, however the social pressure to lavish our loved ones with gifts can sometimes prove to be a financial burden. After only one payday many of us are still recovering from the expense of Christmas, but Valentine's Day is looming and looking set to make a heart-shaped dent in the bank balance.
In recent years, the UK has spent well over £500 million on Valentine's Day gifts, and no doubt 2016 will continue the trend of spending big for February 14th.
So when it comes to finding the perfect gift for your special someone, we've got some top money saving tips to make your Valentine's Day more affordable without leaving your budget heartbroken.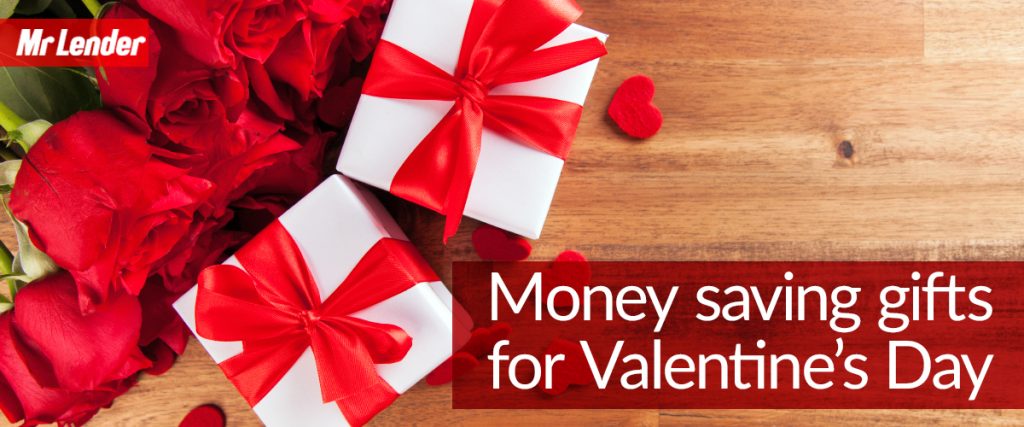 Red Roses for less
The price of roses tends to rise rapidly as February 14th draws near, but why spend the earth on flowers?  We've found 12redroses.org.uk, a great site dedicated to finding you the best prices for your bouquet. Whether you want a dozen or two dozen roses, budget or luxury, get more bloom for your money.
Dining in is the new dining out
Eating at home on Valentine's is becoming increasingly popular as a cheaper (and more intimate) alternative to dining out.  Take advantage of some fantastic meal deals being offered by supermarkets for a special twist on a home cooked meal.  For example, Tesco are offering a Valentine's Day menu for 2 with a bottle of bubbly for £20.
Get personal for under £20
Avoid the cliche of chocolates and flowers.  Think outside the box and get a personalised gift. GettingPersonal.co.uk has hundreds of unique Valentine's gifts for under £20, putting a unique and fun spin on romantic presents.  
Enjoy some free culture in the capital
Try something different and take advantage of one of the many free events in London this weekend.  From art exhibitions and comedy shows to music gigs, Time Out has a whole host of special free events for you to experience together, and doing something new together could prove more rewarding than buying a gift.
Discounted Champagne offers
A bottle of bubbly might be the iconic drink of choice for Valentine's Day, but that doesn't mean you need to spend a fortune on the good stuff.  The Champagne Guru is a fantastic website that gives you the latest supermarket offers on good quality Champagne, sometimes saving you as much as £15 on a bottle.
Cheap 2 for 1 Spa breaks
Feel pampered with these great 2 for 1 offers on spa days and breaks through LastMinute.com.  These stress-free prices can save you sometimes over 50%, meaning you can give the gift of relaxation without the added strain on the wallet.
Mr Lender is a leading UK-based short-term credit provider.  We provide payday loans and short-term loans of up to £1,000, repayable up to six months.