Published: 24/11/2016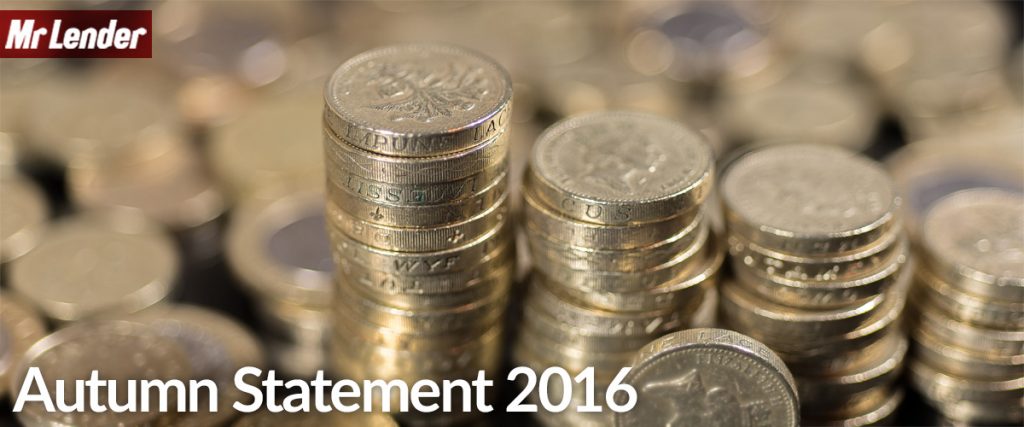 So, the Chancellor Phillip Hammond has announced his Autumn Statement and everyone's busy picking it apart. It's apparently just 64 pages long – half the length it was in 2013, so it shouldn't take too long to decipher!
There's a lot of talk about getting Britain ready for Brexit and big infrastructure spending – but what measures will impact us directly and how can we take advantage of them? Well it seems the Government is keen to give a helping hand to families 'just about managing' – nicknamed JAMs by the press. Mr Hammond will cut taxes and housing costs to help millions of us.
You can find a full breakdown of the measures by clicking here.
Mr Lender, a leading short term loan provider, has put together a summary of some of the factors which will have an impact on the average person:
Renters
There's going to be a huge helping hand given to people renting their homes, as the chancellor has taken the brave step of banning agent fees. He's already getting blasted for the controversial move by landlords and agents – who are able to impose charges of around £300 every time a renter moves. But tenants are breathing a sigh of relief. Many of us will know how ridiculously expensive it can end up being when you want to move house, and will have fallen victim to agents charging £200 to draw up a contract and an extra £100 for referencing. Sara Clarke and her family were stuck in their house for three years before finally borrowing a £1,000 so they could move. Sara, mum to toddler Corey, says:
"We simply couldn't afford the fees to move, and we were stuck in a flat which was full of mould. In the end my partner's mum loaned us £1,000 so we could cover the rent in advance, deposit and agent fees. I think this is a really good move and it should help other families like us from feeling stuck somewhere they don't want to be living."
Of course critics are already saying the charges will be passed on to buy-to-let landlords or tenants themselves, but we'll have to wait and see how it all pans out.
Minimum wage earners
The National Living Wage will increase by 30p an hour to £7.50 next April, which is a rise of just over four per cent and is well above the one per cent rate of inflation. There will also be stronger enforcement to make sure people are paid the minimum.
People getting back into work
Around three million families will be better off thanks to changes being made to Universal Credit, which was designed to encourage the unemployed to return to work by not removing all their benefits immediately. Mr Hammond is reducing the 'taper rate' – how quickly the benefit is withdrawn as recipients earn more – from 65% to 63%. That means claimants will get to keep an extra 2p for every pound they earn in employment.
Motorists
Motorists are in line to save hundreds of pounds a year with a planned 2p rise in fuel duty being cancelled. The Chancellor has announced a further freeze until April 2018, keeping fuel duty at 57.95p per litre – where it has been stuck at for more than five years.