Published: 23/11/2016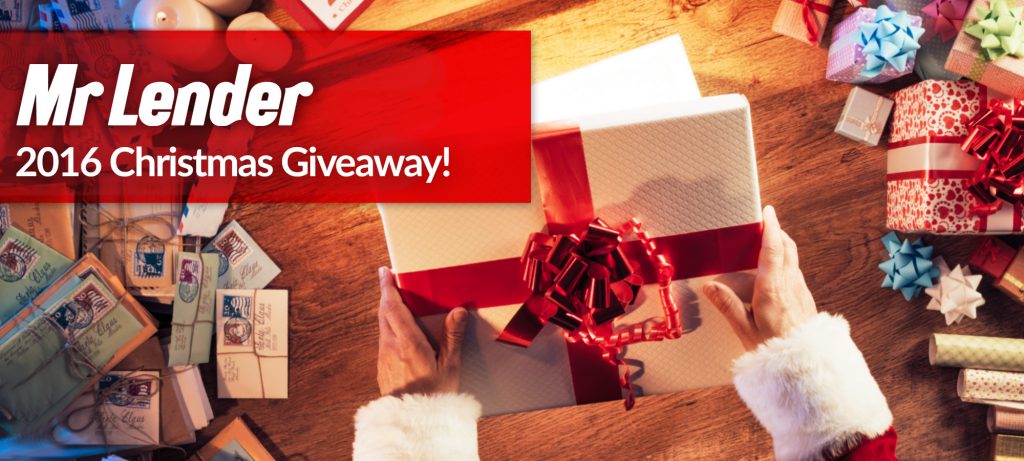 Just hear those sleigh bells, jingling, ring ting tingling too… If you think it is too early to be celebrating Christmas, think again. The festive season is fast approaching, bringing with it cold dark days, snow and best of all, Christmas!  As the happy holidays sneak up on us, it is time to start thinking about family, food and all the preparation that goes into celebrating this special day.
Christmas is, without a doubt, a favourite time of year for most. It's the time for giving, love and happiness and not just for children, but also for the whole family. Planning and preparation is important when getting a head start on the festive period.  It can be a very stressful and busy time of the year, so to help stay cool, calm and collected we are here to help take those worries away and put a very merry smile on your dial.
Mr Lender is a leading UK-based short term credit provider and has something very special to share. To kick start the jingle bell rock and to get you into the Christmas Mood, Mr Lender has decided to host a Christmas Giveaway.  To celebrate the arrival of the festive season, we will be giving a number of lucky entrants the chance to win a prize every working day up until the 23rd December 2016. A little something to spread the joy of Christmas.
The prizes will consist of cash, vouchers, cinema tickets and much much more. This Christmas Giveaway will be live on our social media- Facebook, Twitter and Instagram. All you need to do is Share, Like and Comment for your chance to win. There's a great early Christmas present in there for everyone. So keep a daily check on our social channels for regular updates on the prizes that can be won as well as a few surprises. We will announce a winner every working day.
The prizes may include a special treat for yourself, for your friends and something for the whole family to enjoy. As an additional treat, once entered, you will automatically gain one additional entry into our £500 giveaway on the 23rd December 2016. Christmas wish list at the ready.
Just to give you a taste of what is to come; some of our lucky entrants have already won a cash prize of £50, cinema tickets for four – perfect to take the family out for treat, a lovely meal for four plus a few surprises thrown in. So get ready to deck the halls, tis the season to be jolly.
Don't miss out on your chance to win some fantastic prizes but also the chance to win our £500 giveaway. The more giveaways you participate in, the more chance you have of winning the mega bonus prize. Ready, steady, go… the Christmas countdown has begun.
Terms and Conditions apply.