Published: 06/12/2016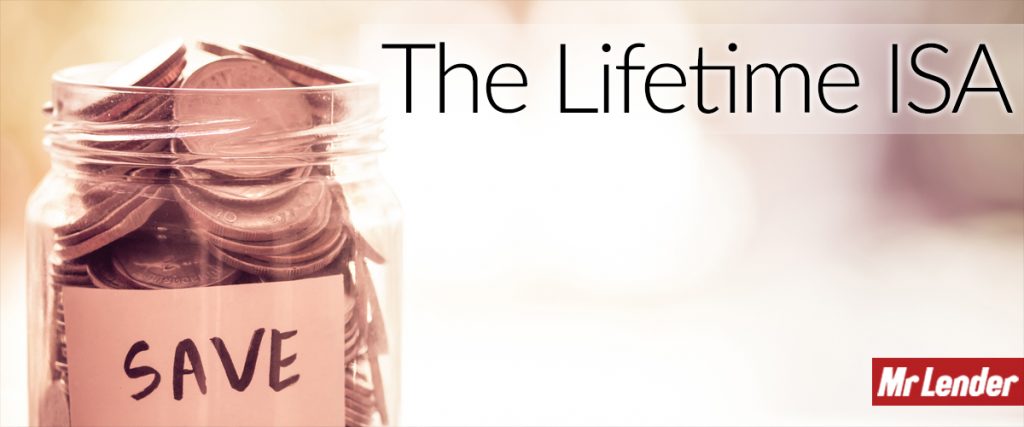 The ISA is Britain's most popular savings account, with 22 million of us investing in one. Launched in 1999 as a simple tax-free savings account, there are now several different options – with different terms, limits and rules to boot.
Now the Treasury has confirmed the Lifetime ISA will launch in April 2017. So, what is this latest ISA and should you be opening one up?
It's already faced backlash over its complexity, and Nationwide has said it won't offer the savings account as it doesn't want to confuse customers. Some former pension ministers have warned it could create the next big financial mis-selling scandal – so it's important savers know exactly what they're getting themselves into before they open one.
Here at Mr Lender we think the Lifetime ISA (which we'll refer to by its handy nickname 'Lisa' from now on) could be a great saving tool for someone in the right situation, so we've put together a guide to help you figure out if you should open one:
Lisa in a nutshell:
The new ISA will allow people aged between 18 and 40 to save towards buying a home and/or retirement – with savings boosted by a 25% Government bonus.
You can save up to £4,000 each year – but no more. At the end of the first year, the Government will add a 25% bonus – so, up to £1,000. From 2018/19 the bonus will be paid monthly.
You can continue paying into the Lisa until you turn 50, making the potential final bonus a whopping £32,000.
When can I access my savings?
This is where you need to be careful; you can dip into the cash you've saved at any point – but if you're under 60 then unless you're using it to buy your first home you'll be hit with a 25% charge by the Government.
So, depending on how much you've squirreled away and how much has been added by way of bonuses, you could end up worse off if you end up needing access to the cash early. Which does seem slightly harsh given the fact you're likely to already be in a tight financial spot if you're looking to withdraw cash from a Lisa early.
If you're ready to buy your first home, then you can access the cash without penalty and use it towards the purchase of a property up to £450,000. This is higher than the Help to Buy ISA, which is limited to £250,000 outside of London.
Another point to be aware of is the fact that you need to be buying your first home to avoid the 25% charge. So, the Lisa is no good if you've already owned a home and you're looking to buy again.
Alternatively, you can keep saving until you reach 50-years-old, and then when you make it to 60 you can withdraw and spend your cash on whatever you want.
If you're planning to use a Lisa in place of a pension, it's important to be aware that the contributions made by your employer into a workplace pension are likely to be higher than those paid by the Government towards a Lisa. So, it could be a good option for the self-employed or someone who has reached their limit with their pension contributions but wants to invest more.
Can I open a joint Lisa with my partner?
No. However, two partners can each use their own Lisas to buy a house together, meaning you can potentially double the Government contribution towards that first shared home.
What if I already have a Help to Buy Isa?
If you're already paying into a HTB ISA but feel like a Lisa will work better for you there's good news; you can transfer your current savings into a Lisa in 2017. Alternatively, you can continue saving into both – but you'll only be able to use the bonus from one to buy a house.
HTB Isa or Lisa?
If you're looking to buy a house you can invest £4,000 a year into your Lisa, whereas you can only add £2,400 into a Help to Buy Isa.
The Lisa pays a bonus at the end of each year (or monthly from 2018/19) whereas the HTB bonus is only added on when you buy a house. So, the Lisa will benefit from annual compound interest – boosting savings.
What does a young saver think?
Digital Marketing Manager, Drew Middleton, has been saving towards his first home for seven years and is hopeful the Lisa will help speed up his journey to becoming a home-owner. He says:
"Being an ex-student returning to live at your family home in a Greater London borough, then diving head-first into the world of city work is tough when you're a single man with an independent personality.

"Two years since graduating and I've been saving over half my earnings each month, putting 'money-towards-my-future' into both an online saver account and the Help to Buy ISA. I've actually been saving for over seven years in total, ever since my first job on the checkouts at a local Tesco. Yet I still know I'm a few years off a mortgage. "This is where I hope the Lifetime ISA will fast-track my house-buying prospects alongside my current ISAs and increase the likelihood of a promising deposit on a house ideal for location, size and value.

"I have a money-saving mentality, so as long as Government ISAs with fantastic bonuses (such as the Lifetime ISA) are available to me, I will ensure I regularly deposit as much as I financially can into them in the hope that the plan of buying a home is not too far off the horizon."