Published: 21/12/2016

If you're feeling the squeeze already this festive season and you still have gifts left to sort out, try not to panic. It's important to show your loved ones how much they mean to you – but you shouldn't have to end up out of pocket in the process. It can be particularly hard in these times of extended families – where you don't just have your immediate relatives to buy for but there are step and half-siblings, step-parents and even step-grandparents to consider too! If you've got a long list of presents left to buy and a not-so-huge budget then you'll need to be smart. But you're not on your own because here at Mr Lender we've put together some Christmas money saving tips for you on how to save cash on presents without being a total Grinch!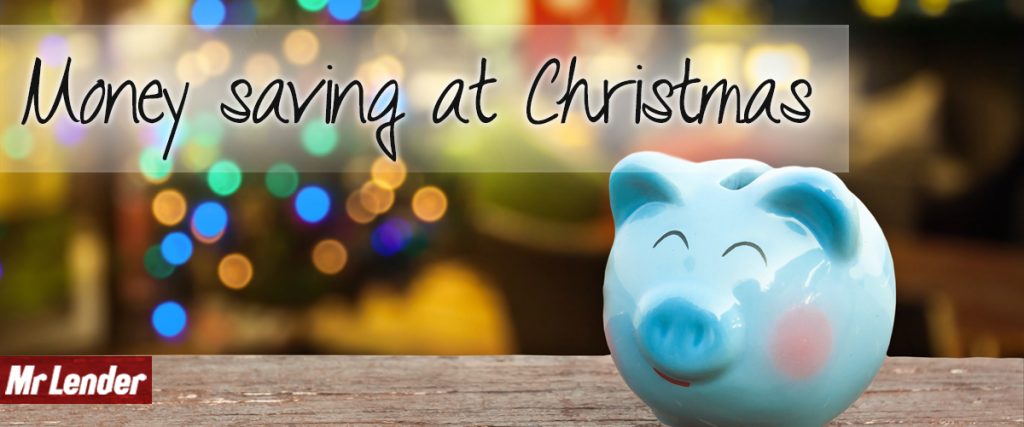 Club Together
Have a chat with other family members and see if there is anyone else in the same situation, then suggest clubbing together for certain presents. This can work within friendship groups too. By pooling resources with other friends or family you can afford to buy presents people actually want. Let's face it, your friend would rather have one MAC lipstick from you and a couple of others than three cheap-and-cheerful lipsticks from each of you, right?
Clubbing together is made even easier by platforms like Leetchi; a shared money pot where everyone can contribute. The money pot can be used with zero charges on partner sites like Amazon. If the whole family contribute there's so many more options available, and the fact the gift is from everyone makes it extra special!
Go for experiences instead of things
Does your dad really need another quirky contraption to help him open the wine, or another heated windscreen scraper? Instead of unnecessary toys and gadgets that just lead to clutter, why not consider tickets to the cinema, shows, exhibitions or maybe a family membership to a museum or aquarium? That way you can all enjoy it it together – and you'll have something fun to look forward to in dreary January! Sites like Visit London often have great deals on fun, family activities. And buyagift.com is the UK's leading provider of gift experiences and activity days with over 4,500 gifts to choose from. Don't worry if your sister suddenly announces her new boyfriend will be joining the celebrations and you haven't got time to get back to the shops, as you can order an e-voucher on the site as late as Christmas Day which will go straight into his inbox!
Get Crafty
If your bank balance is really suffering then remember the best presents don't always come straight off the store shelves. There's a lot to be said for something thoughtful that you've put time and effort into. Put your artistic skills to the test and give something unique and handmade, like ornaments, jewellery, or even a cake! If you're really stuck for ideas, Hobby Craft offer great kits that are also fun to do as a family.
Make a Secret Santa Pact
The chances are your close ones are also stressing about how they're going to fund all the presents this year, so why not suggest doing a Secret Santa amongst you – and set a sensible spending limit? It will take the worry out of it as everyone knows the budget and there's no fear you're going to be left embarrassed when you hand Aunty Mabel a box of chocolates and she presents you with a diamond bracelet. Also, it's always so much fun to watch people open the Secret Santa gifts and try and figure out who they're from!
Give back
While it might be a struggle for you to get everyone presents, it's important to remember there's plenty of people who are much less fortunate. You could each put aside some of the money you'd spend on gifts to donate to charity. Many charities have certain services you can contribute to, so you know exactly where your cash is going. For example, £34 would buy care for one patient in the Phyllis Tuckwell Hospice, for £22.32 you could reserve a place at Crisis for a homeless person this Christmas and give them a chance to shower and eat three nutritious meals. Or if you're looking to help people further afield then 15 euros would buy a sleeping bag to keep a homeless person in Rome warm at night.
Focus on Quality Time, Not Presents
Ultimately, Christmas is about spending the day together; enjoying delicious food, catching up, sticking the telly on and putting your feet up. For a lot of people it's about presence rather than presents. Why complicate it with anything else?