Published: 24/05/2019

Entertaining the kids during the weekends and holidays can be a hard task – especially if you're stuck indoors and trying to save some cash.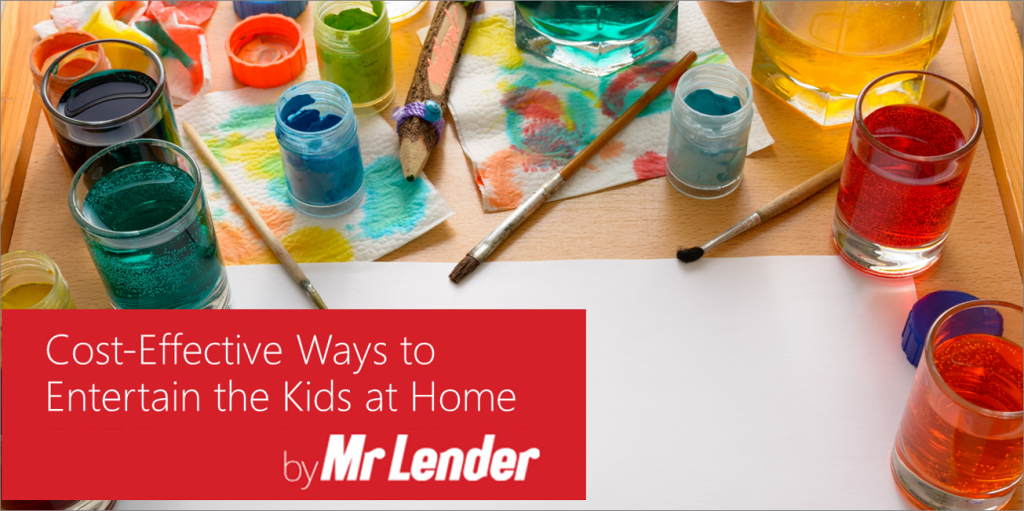 Our homes are filled with items that can be used to wow even the hardest to please children – all it takes is a little thought and imagination.
Here at Mr Lender we've put our thinking caps on and come up with some fun activities you can enjoy without having to leave the comfort of your own home – or spend any money. So, if you're desperate to keep your little ones away from the TV, iPad or games console – we've got you covered!
Make Paper Planes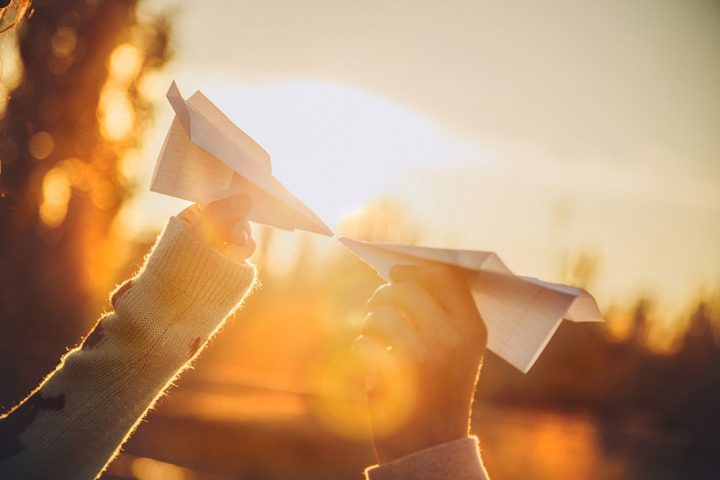 Fed up of all the junk mail being shoved through your letterbox? Grab some sheets of paper from the ever-growing pile of recycling and build a fleet of aeroplanes together.
Not sure where to start? Origami Way has a whole host of fun ideas to help you get started, including fourteen different types of paper aeroplane – that's hours of fun!
Role Play
All kids love using their imagination – so tap into that!
Beverley Cranfield, 61, plays restaurants with her grandchildren.
She says: "We set up little tables from pouffes and get out their play tea sets and kitchen equipment. I put some water in the jugs which they think is champagne and then they serve it to me and their granddad.
"They pretend to be the waiters and chefs, while we are the customers and we all have a great time. I use my loyalty cards as pretend bank cards to pay.
"The older grandchildren play estate agents and travel agents and we have to go in and out of their 'offices' pretending to be different customers every time."
Get Creative in the Garden
Grab some little rocks or snail shells and have fun painting them with paint you already have at home for arts and crafts – or even nail varnish.
And don't worry if you don't have a garden – just grab a few of the above items next time you're out and about and have them ready to be decorated the next time you're struggling for a way to keep the kids entertained.
Mandy McCarter, 52, tried this for the first time recently. She says: "My daughter and I have lots of different colours of nail varnishes between us, so we were able to make some really colourful patterns.
"We both really enjoyed doing it, and we're hoping to make a fairy garden to put them in."
MAKE The Toys They're Pining For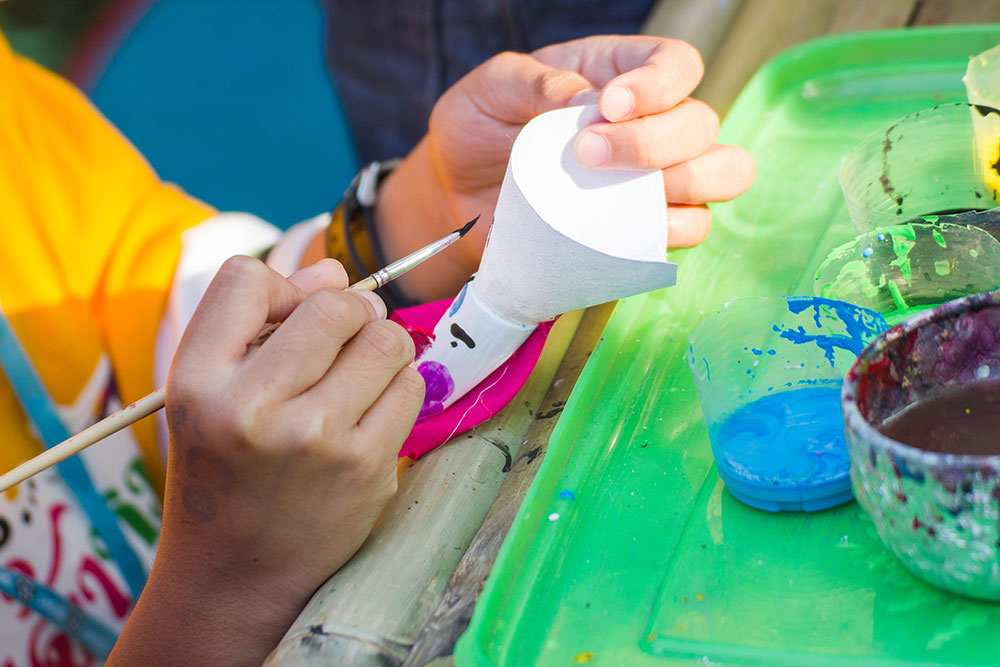 If your life feels like a constant cycle of 'I want' demands, then get creative to keep your little ones happy – and help them learn that new toys don't always have to cost money!
Rachel Branigan, 36, has made a treasure chest, a shield, a sword, Batman's batarang and a cape so far – all out of items laying around at home.
She says: "We just got a bit fed up of the 'I want' conversations with our three-year-old, so we started making the toys he wants and he loves it.
"I'm not creative at all, but this has brought out the best in me and it means everyone is a winner. Although his latest request is a spacesuit and I fear I may have reached my limit with that one – but we'll see!"
Get Them Helping Out
Kids love to help out and feel involved – so make sure you embrace that – especially when there's housework to be done!
Obviously they need to steer clear of the cleaning products – but hand them a dustpan and brush when you're hard at work and let them sweep up for you, or pass over the duster so they can enjoy getting surfaces nice and shiny.
Jo Hewitson, 36, says: "My daughter loves the hoover. We have a little handheld dustbuster that we let her use when we're hoovering up. She really gets into it and actually does quite a good job!"
Sensory Play
The possibilities are endless with sensory play – and it will also encourage your little ones to develop and learn. And you don't have to fork out a fortune to get them on board.
Grab a large tub or deep tray and fill it with cereal. Chuck in a few plastic cups and spoons to work as scoops and – hey presto! They will love pouring the cereal around and feeling the texture of it, as well as the smell. They might even want a little taste! And if you're using Rice Krispies then chuck in a water spray so they can enjoy listening to the crackling sound when they get it wet.
Jennifer Tarver, 37, used to do this activity with water when her son was younger. She says: "I would put thick towels on the floor and give him a washing up bowl, some bubbly water and toy crockery. It kept him happy for at least an hour."
Enjoy your creative play at home and let us know in the comments below how you got on – we love hearing from you here at Mr Lender and we're excited to discover how you and your children enjoyed these ideas!