Published: 19/04/2017

If you're planning a wedding on a budget, try some of these DIY wedding ideas to save you a bit of money:
Save jars and use them to line your tables
Make your invites, save the date cards and thank you cards
Use feathers to bulk up bouquets and centre pieces
Buy fairy lights in the Boxing Day sales and dot them around your venue
Wrap empty bottles in rope and use them as vases
Buy plenty of tulle, and use it everywhere
Decorate some empty tin cans and use them as vases
Make bunting and garlands to decorate your venue
Put together your own bouquets
Save your bottle corks and use them as place card holders
Hand out toffee apples as wedding favours
Make plenty of popcorn and hand it out as wedding favours or use as a centre piece
Buy a few metres of fabric to use as your table runners
Bake your own wedding cake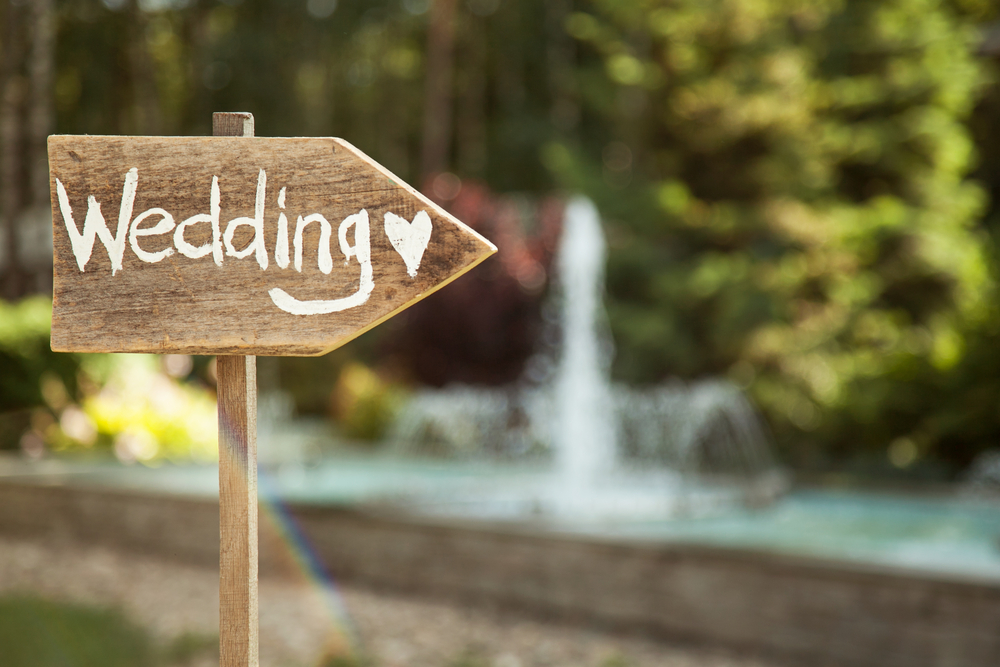 Wedding season is almost here, and if you're reading this you probably have a wedding to look forward to! While weddings are certainly exciting, they can be expensive and put a lot of strain on your bank account. Having a budget in place can help, but sometimes this just isn't enough. So take a look at these 14 wedding ideas from UK based payday loan provider, Mr Lender, on how  you could save money on your big day.
Feathers
Using feathers can be a beautiful way to add a touch of elegance to your centre pieces and bouquets, without spending a fortune. White feathers are associated with doves and love, so maybe dot a few of these through your centre pieces. You could even dip the tips of the feathers in some glitter to make them that little bit more special.
Fairy lights
Dotting lights around the venue can add a special touch to any wedding, for a great price. If you can, bulk buy fairy lights in the Boxing Day sales and keep them stored away until your big day. Try and buy the fairy lights with a battery pack to avoid having unsightly cables and plugs around the venue. You could string the lights up around a beam, or across the ceiling, or you could even lay them across the tables, or tucked up inside small jars.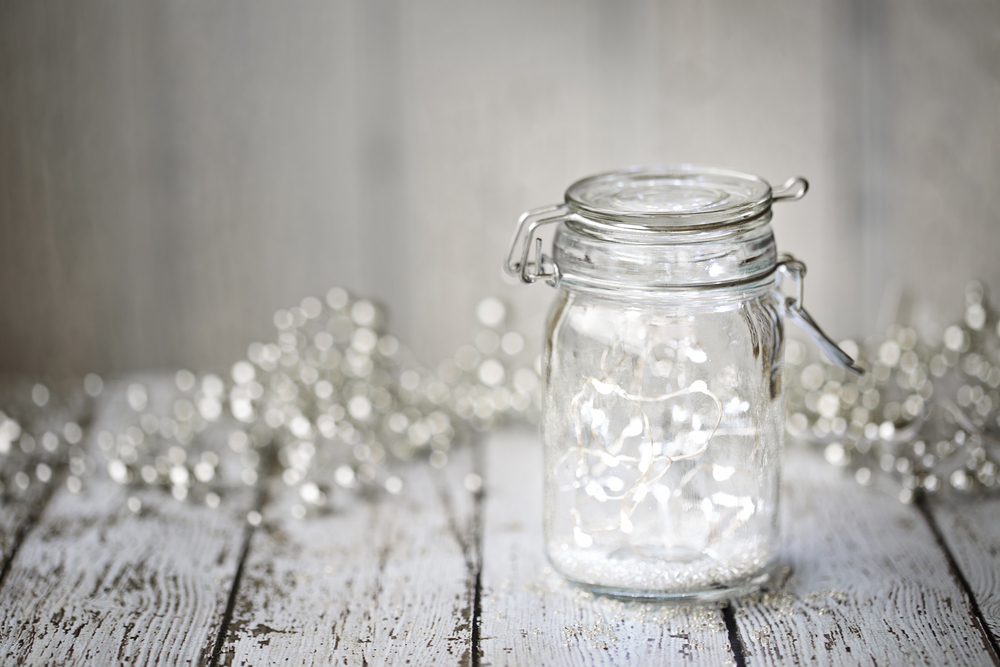 Popcorn favours
Another great wedding idea is to hand out small jars of popcorn. Popcorn is certainly easy and cheap to make, and it'll make a great wedding favour. Or why not put bowls of popcorn in the middle of the tables as your centre pieces?
Turn jars into candle holders
If you're a big coffee drinker, keep hold of your jars and turn them into pretty centre pieces. Any jar without branding would work a treat, including jam jars or pasta jars. Simply wash them out and put a candle inside. Use jars of varying sizes to create a more rustic look.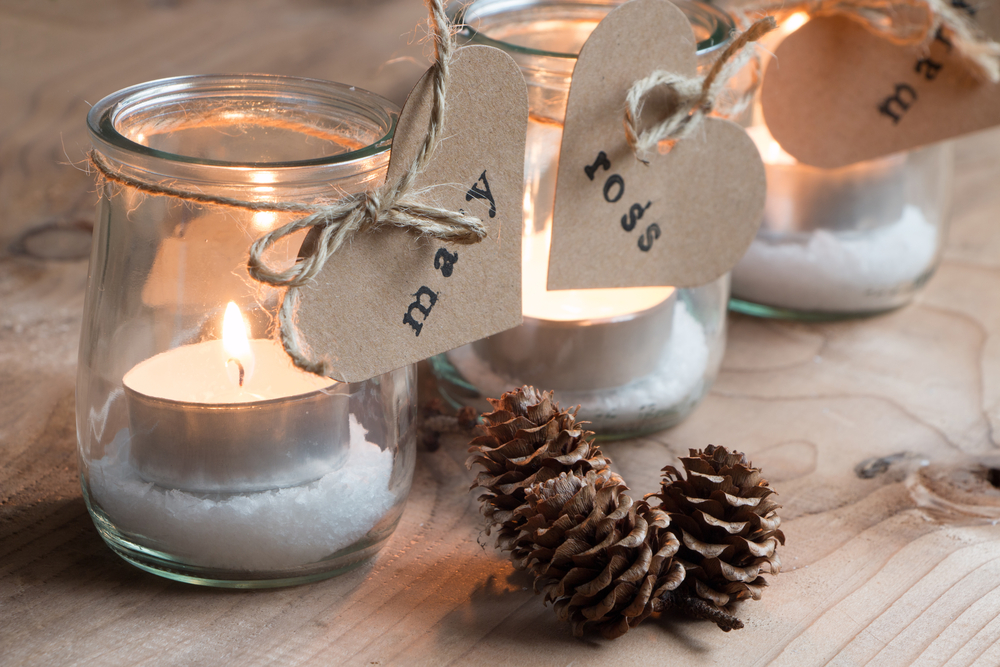 Cork dipped place card holder
Save up your corks, and use them as place card holders around your tables. You could even dip the ends in paint or glitter to add a bit of colour. Then all you have to do is cut a slit in the end of the cork, and slot in your name cards.
Make your own invites
Invites can cost hundreds of pounds, but you can certainly make your own for just a fraction of the cost. If you're a little bit creative and handy with a paintbrush, maybe make your own invites and save the date cards. But if painting is a little bit out of your comfort zone, maybe give Photoshop a go instead.
And if your creativeness just doesn't stretch that far, simply print some invitations onto card and use a fancy hole punch to put a special design across the bottom.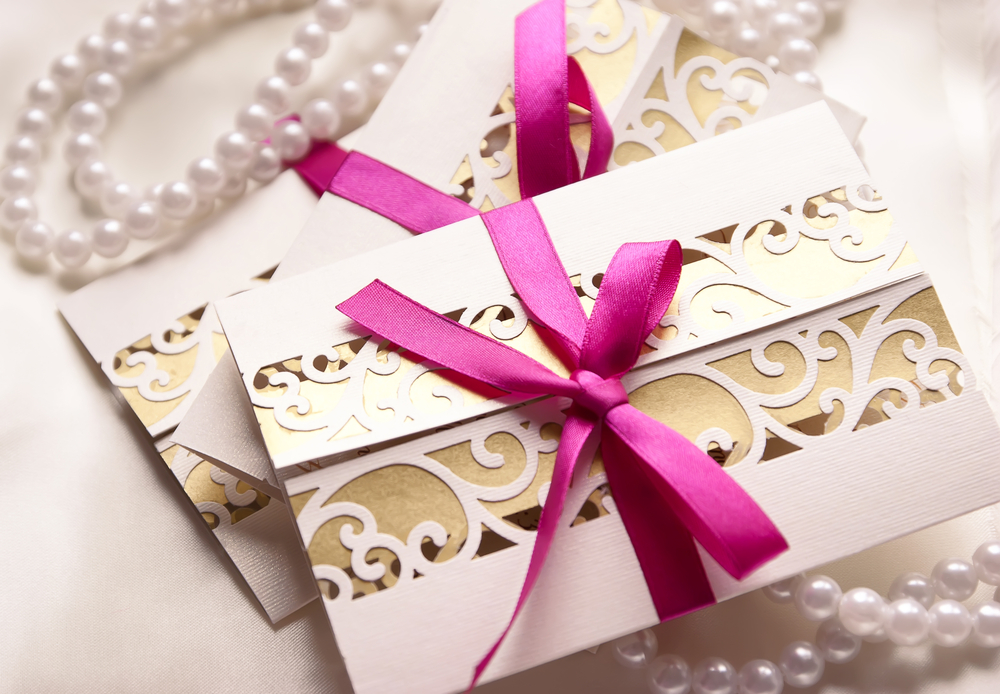 Rustic rope bottles
Instead of spending money on fancy vases, why not try making your own centre pieces instead? Wrap some empty wine bottles in some twine, and put maybe put a few cute flowers inside. Maybe even add a few feathers to bulk it out and make it a little unique.
Tulle
Tulle will become your best friend at your DIY wedding. It is so versatile, it can be used for almost anything. Buy a few metres of tulle, and drape it to make a pretty makeshift altar, or even use it to line the aisle. You could wrap the chairs in it, or simply tie a bow around the middle. You could even blow up some large white helium balloons and wrap them in tulle too.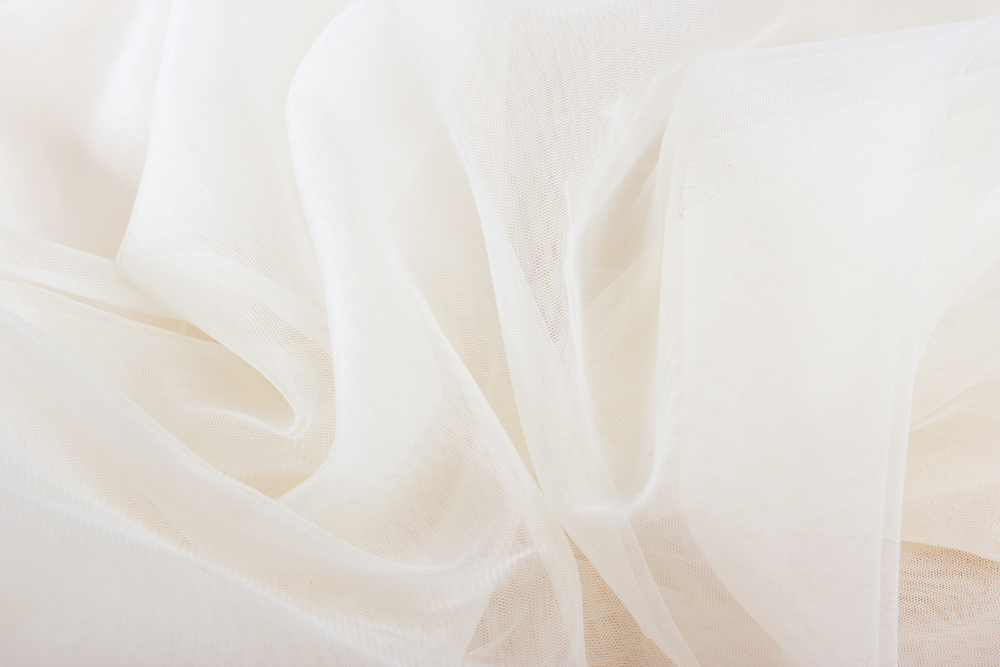 World map heart garland
If you and your other half have caught the travel bug and enjoy jetting off to different locations, this heart garland will be perfect for you. Print off a nice picture of a map, and simply cut out medium sized hearts. Use a piece of twine to stick them together, making sure each heart is evenly spaced, and away you go.
Baked bean cans
If you're going for a really relaxed, rustic wedding, use empty tin cans as flower pots on the tables. All you have to do, is rinse them out thoroughly, remove the wrapper and make sure any sharp edges have been sanded down. Maybe even glue a little bit of burlap or fabric around the can, or a little bit of lace and ribbon.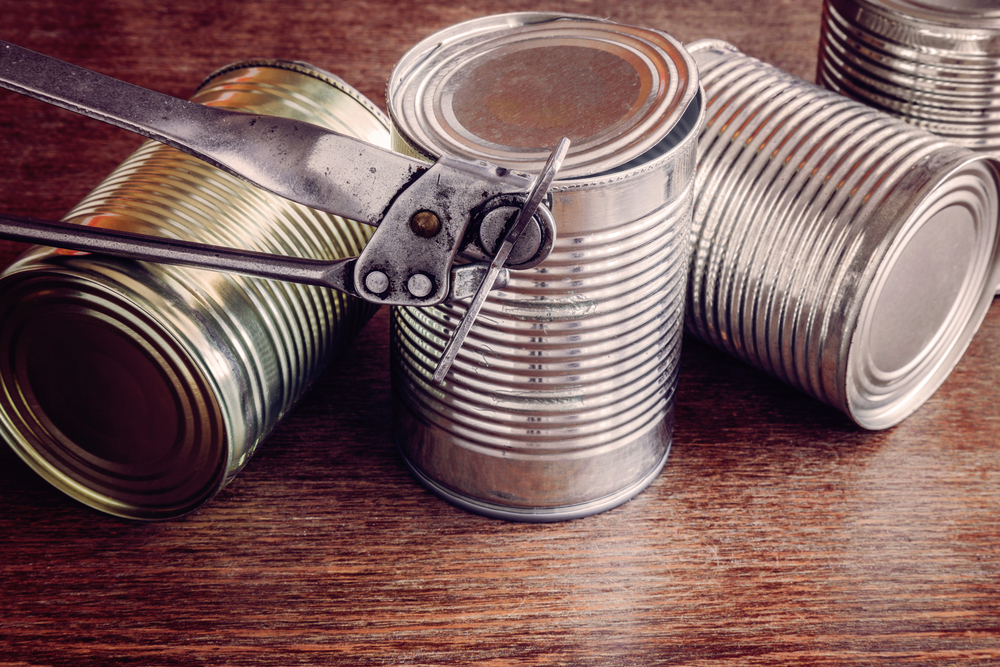 Flowers
Going to a professional florist can cost hundreds of pounds to deck out the bridal party and venue for the day. Why not visit your local supermarket and put together your own bouquets. Gypsophila – or baby's-breath as it's also known – is often used by florists to bulk out a bouquet. You can buy gypsophila online from as little as £2.25, which will save you plenty of money on your wedding bouquets.
 Toffee apple favours
If you're getting married in the Autumn, or you're going for a fair themed wedding, maybe hand out toffee apples as your favours. You can quite cheaply bulk buy your apples from a supermarket, and make the toffee sauce yourself, then call on the hen party to fulfil their duties, and get them to help you make the favours.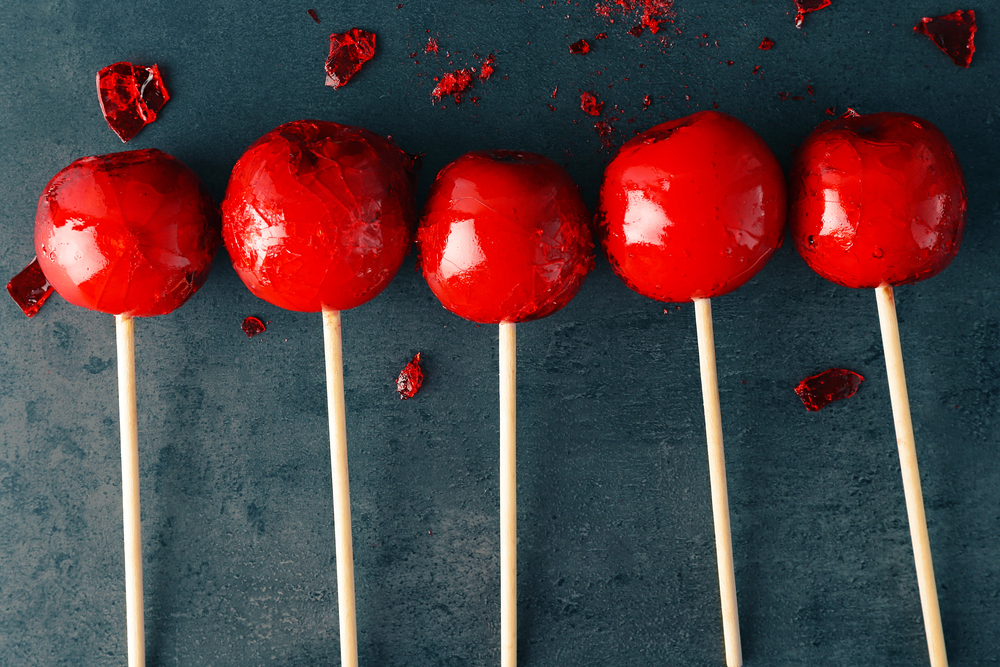 Table runners
It can be very easy to spend money on things which can be made from home very cheaply. One example, is table runners. When it comes to buying a table runner, you're essentially tricked into buying a length of fabric because it has been labelled as a 'table runner'. Instead, go to your local craft shop, or fabric store and buy a few metres of some pretty fabric. Then cut to size, and use it to line your tables.
Bake your own cake
One of the most expensive things you are likely to pay for on your wedding day is the cake. But you could save yourself hundreds of pounds by baking your own cake. If  you're not quite the next Mary Berry, consider asking a family member to give you a hand. Another idea is to ask your guests to bring a dish, and have a table ready to present them all.