Published: 22/03/2017

If you want an app to help you budget, try out these tried and tested options:
Wally
Citizens Advice
Money Dashboard
Good Budget
OnTrees
You Need a Budget
Being able to budget well is a skill that not everyone is lucky enough to have. We've all done it; you go out for a few tea lights and come home with enough pointless junk to open a shop. So a little extra budgeting help certainly wouldn't go unnoticed. There are a whole variety of apps to help you budget and manage your money, but how are you supposed to know which one to use without trying them all? Well, UK based short term loan provider, Mr Lender, reviewed six apps which are reportedly the best at helping you to budget.

Wally
This free app scored very highly in our review, with mostly four and five stars. It was very easy to set up, as you only have to enter your name and email address. You have the option of adding your wages and current savings if you want to, but it isn't compulsory. If you do have any savings, you might want to record them now as it isn't so easy to enter them in later on.
You also don't need to add in any bank details which might be preferable for many, however this does make the set up process slightly longer. If you start the app midway through the month for example, you will have to go back and enter your transactions individually to get a more accurate budget for the month. This might take a little while if you tend to spend quite a bit.
Once you've entered your amount, you can amend the transaction to be as detailed as you want with specific categories, and dates. You can even add a location so you can see where you're spending the most money. There is also an option to photograph your receipts and store a copy alongside the entry, which is incredibly helpful!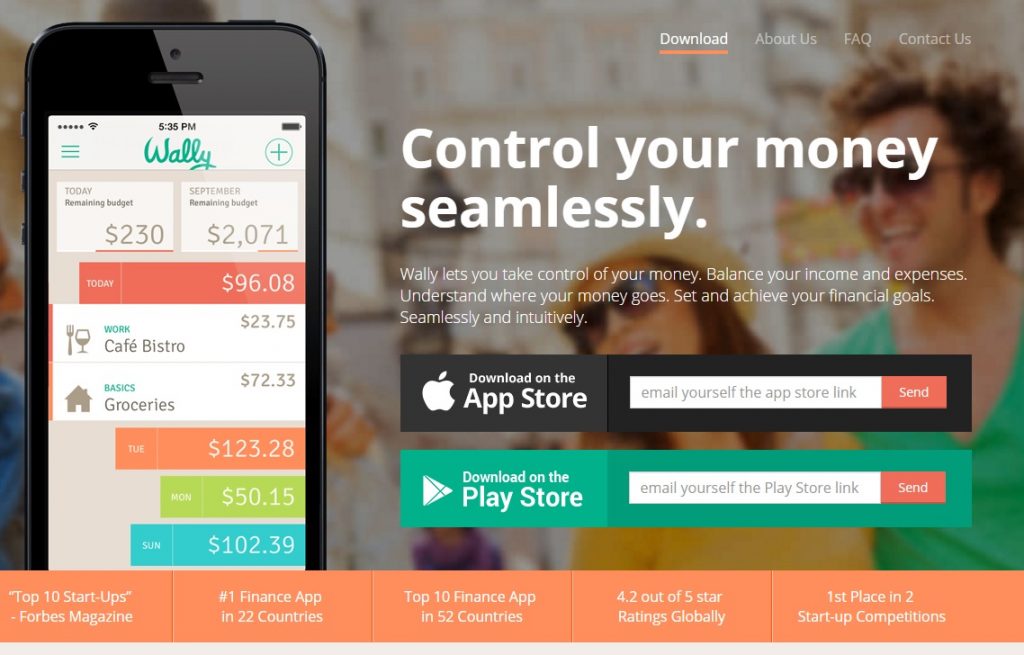 The app allows you to see your expenses as a list or as a pie chart, which lets you see what percentage of your wages goes on which category. Seeing your monthly income isn't as simple, and does take a little digging around, but it is very simply laid out and easy to read once you have found it.
The app has very simple tabs and categories, so it is easy to navigate around. However there are quite a few tabs to get through so if you want a simple, no frills app to manage your budget, you might want to consider something else. That being said, it's generally an easy app to use, and once you know where everything is, it is simple to navigate.
Citizens Advice
This app from the Citizens Advice was given an overall five star review due to its user friendliness and simplicity. Much like the previous app, the set up was pretty straightforward, and as there weren't any log in details required, it was ready to use right away.
Because it isn't connected to a bank account, transactions need to be entered manually which can be time consuming. It gives you a number of options to categorise the transaction into food and drink, travel, household bills etc., though there aren't as many options as some of the other apps on this list. The app shows monthly expenses as a pie chart which is a great way to see clearly how much is being spent on which areas. If the app wasn't free, the participants who took part in this review stated they would happily pay around 99p for it, as although it is incredibly useful – it is very simple.
If a friend is looking for an app to just record expenses and keep track of where their money is going, this app could be the one for them. However to gain the most from this app you need to be prepared to manually enter every transaction, and in reality this might not always be practical.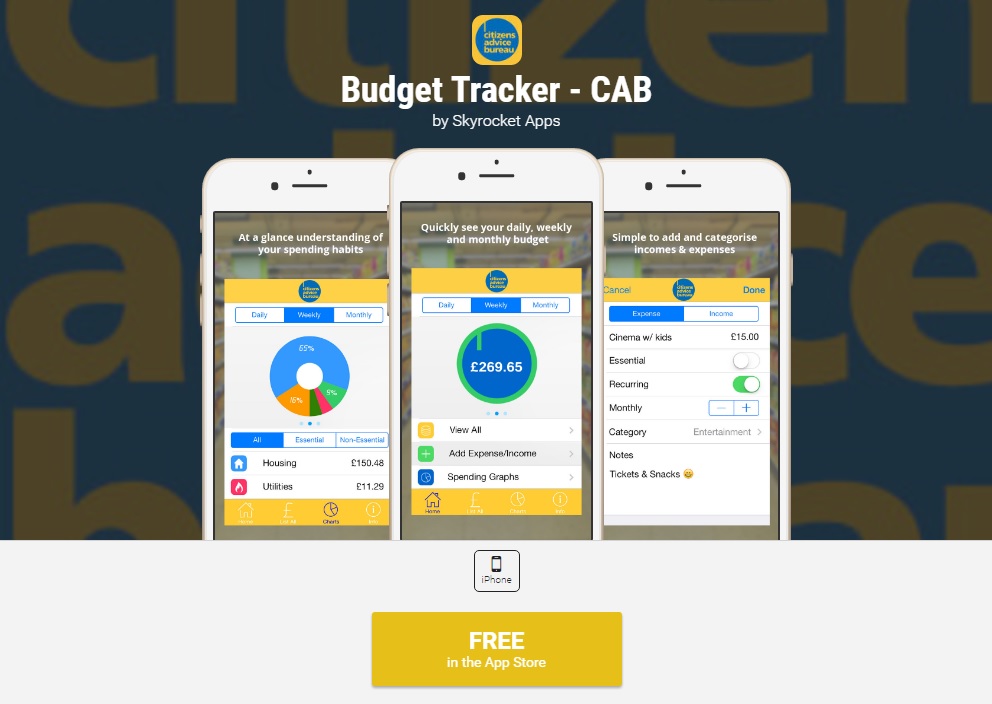 You Need a Budget
This app was reportedly one of the best apps to help you budget. However, we weren't able to do any budgeting whatsoever. The You Need a Budget app works alongside a piece of desktop software which manages your spending. It was stated online that the app is an accompaniment to the software, but it was said that you could still use the app to keep track of your spending. So we thought we would give it a try.
The initial download of the app was about the easiest part of the process. After that, it redirects you to the website to set up a login. While here, the website states you can sign up for a free trial over 34 days, and after that you will be charged $50 a year to keep the using the account – quite steep for a budgeting app. To take advantage of the offer, it asks you to enter the email address you used to sign up. However, it becomes incredibly difficult to login past this point as it will not let you enter a valid email address and there is no way to create a password. Granted, this may probably be a temporary technical glitch, but will we be keeping this app? Based off first impressions – unlikely.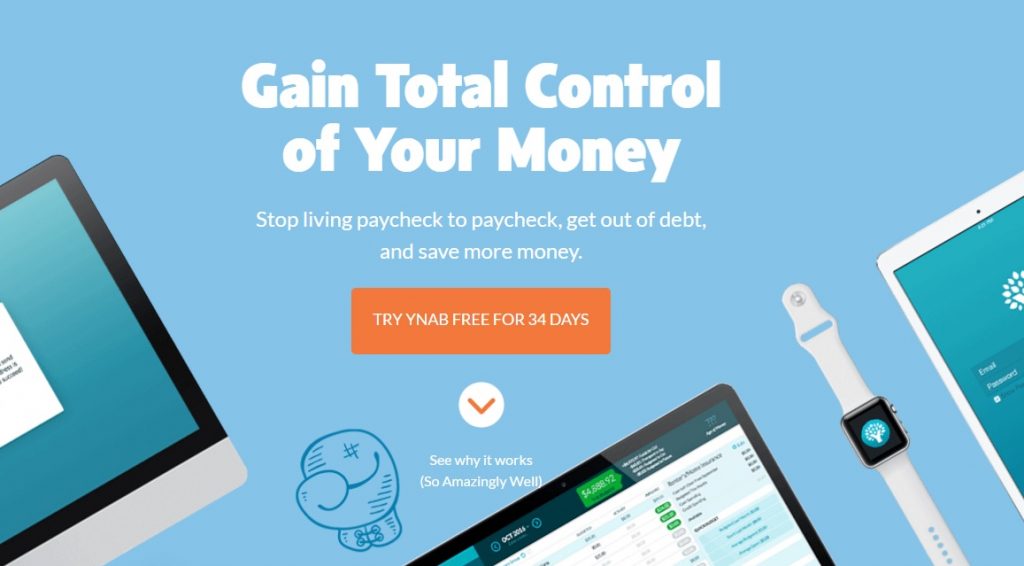 Good Budget
This is another app which scored highly in our review, with four and five stars across the board. This app uses the more traditional budgeting method of using envelopes to help budget. When you first set up the app, you are prompted to set up a 'household' and record how much you need in each envelope to cover each bill. You then need to manually enter your expenses to make sure you are not going over your budget. This might be quite time consuming and maybe not the best option if you have the memory of a goldfish, but it could be handy if you don't feel too comfortable about handing over your internet banking details.
The app itself if very user friendly, and allows you to plan a weekly, bi-weekly or monthly budget. The app also allows you to choose which day you want it to start your budget on, so you can have it set up to start the day you get paid.
Again, this is another app which would be worth paying for if it wasn't free as it was incredibly simple to use, and also highly effective. This is a great app if you want help budgeting, but want a simple app with no fuss.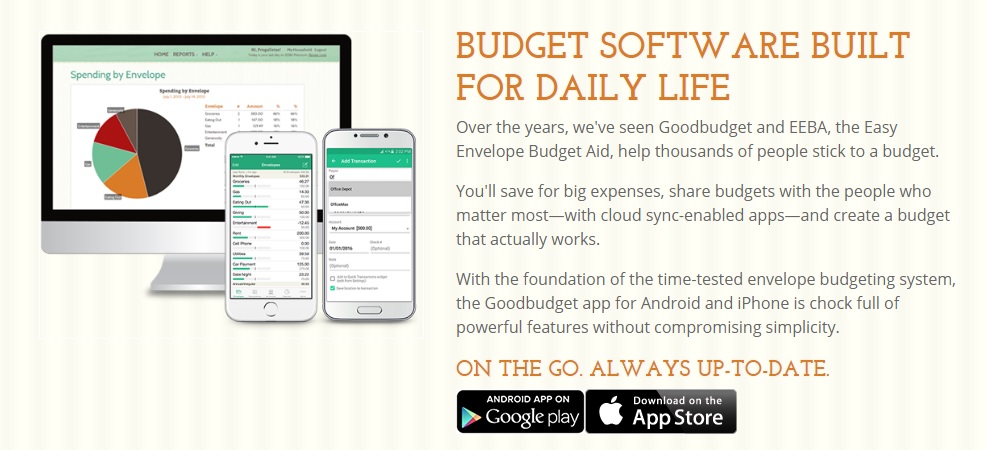 Money Dashboard
This was the first of two of our apps which asked for the users internet banking details. While some may be put off by this initially, the Money Dashboard website states that all your information will be protected at all times to bank-level security. It is important to note that the app itself comes highly recommended by many people, and has testimonials from reputable companies such as the BBC, The Times, and the Evening Standard. The transaction information is displayed as read only – at no point can the app be used to make withdrawals, process payments, or transfer funds.
By entering your mobile banking details, the app is able to access your account and categorise all of your spending from the last two months. It will categorise them all for you into bills, transport, enjoyment etc., which allows you to see exactly what portion of your wages goes on what each month.
The app itself is very simple to navigate and it's easily laid out for you to see. There are no instructions, because they're just not needed – the app is simple enough to be able to work out how to use it without a lengthy how-to guide.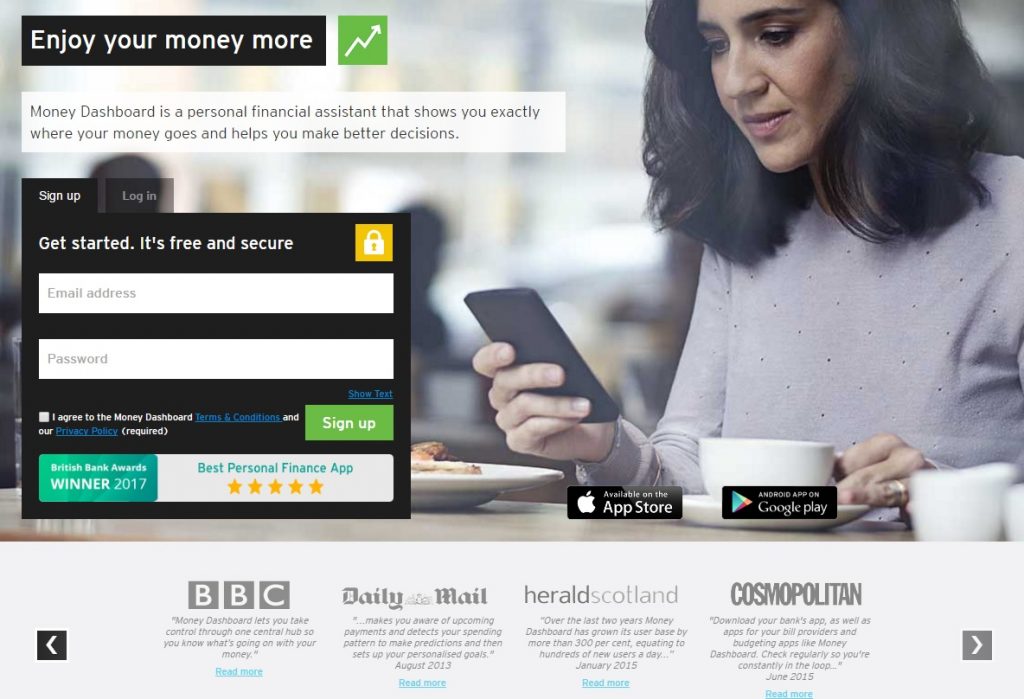 One feature which stood out the most when reviewing this app, is that it allows you to set a desired budget for certain areas, which means you can track your spending more carefully. For example, if you know that you have one too many takeaways each week, you might want to set a budget so you can manage your takeaway spending more clearly.
Another great feature is that you're not simply limited to the pre-set tags which they assign to your transactions. You can easily add further details to label things more clearly. If, for example, the app tags an expense as a bill, you can then choose to be more specific and label it as electricity, council tax, rent, etc. You are also able to rename the tags if you feel the tags assigned to your expenses aren't suitable.
OnTrees
The final app in our budgeting app review, is OnTrees. This app scored five in almost every category. The app is brought to you by MoneySupermarket.com, so if you already have an account with them you can simply enter your log in details. It does require your internet banking details to get a better reading of your account, but as with Money Dashboard, it is a read only app from a reputable company, meaning you can't make any transactions through the app and your data is secure.
It does take a couple of minutes to load up, but after that it allows you to see the money going into the account vs. the money coming out. It also gives you the option of selecting different date ranges to get a more in depth look into how much you're spending on which days.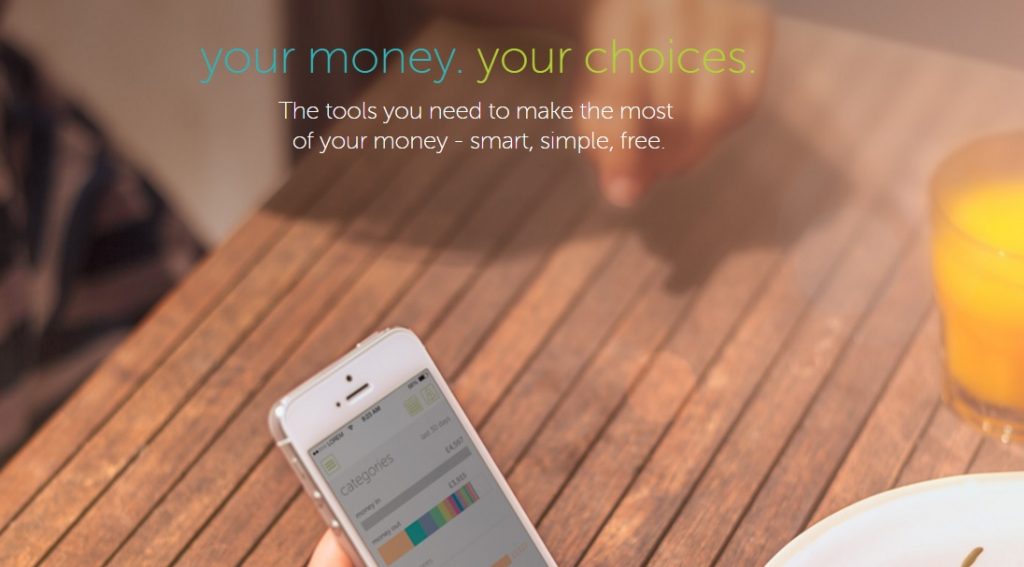 Also like the Money Dashboard app, it categorises your transactions very quickly. But one additional feature which is a considerable help, is that it allows you to hide certain transactions. For example, if you transfer money between your own accounts, you might not want this to show up in the app as it might affect your overall monthly budget.
Another great feature of the app is that it lets you view multiple accounts in one place. If you have more than one account with multiple banks, you can view all of these under one app. The app also allows you to view full transaction details. This is really handy if you need help to jog your memory on a transaction you made two weeks ago. Money Dashboard on the other hand only shows a small snippet for each transaction, meaning you can't see the full details of a particular expense. This can defeat the purpose of the app, as it might mean you need to go back to your internet banking app anyway and check the transaction. Again, OnTrees is another successful app.
Apps to help you budget overview
Each of the apps reviewed in this piece, besides You Need a Budget, worked well for their own reasons. They all had certain aspects which worked best for the user. Everyone who took part in this review has said they will happily keep their apps, and some have even considered downloading one of the other apps on the list too. Depending on the type of person you are, and your needs and requirements when it comes to a budgeting app, you might want to give a few of these a go until you find the app which suits you best, and helps you to save money at home.