Published: 29/12/2014
In recent times, tough economic conditions in the UK have seen many people fall into debt. In some cases individuals have seen their debts spiral to such an extent they either couldn't afford to repay them or they've struggled to manage repayments to multiple creditors.
In response to this a number of firms came into being, offering to help these individuals manage their debts. These are generally known as debt management companies (DMCs).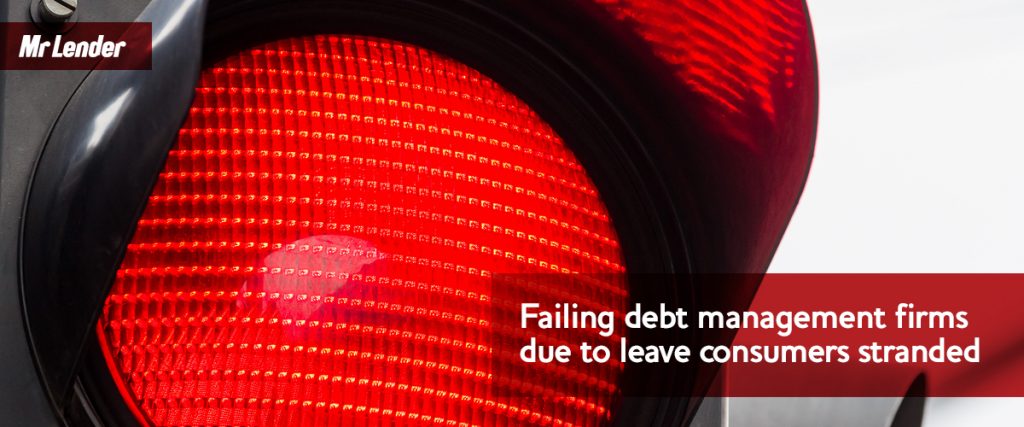 DMCs and DMPs explained
Generally the way the relationship works is that the DMC would take on the role of managing an individual's debts. Usually this would involve liaising with creditors over repayments, and setting up a revised payment plan (known as a debt management plan, or DMP) where the individual would pay a monthly amount to the DMC, who in turn would then allocate out agreed amounts to that person's creditors. Assuming the creditor had frozen any interest on the individual's debt, these (smaller) repayments would eventually see the debt cleared.
Many people have taken up these plans with DMCs, as it helps relieve the stress of having to manage repayments to multiple creditors. It has also helped many people through extremely stressful situations where they were being chased or threatened with further action over outstanding debts.
Where's the issue?
All this sounds good, right? These firms are helping people through extremely stressful situations and helping them clear their debts. However, many DMCs charge fees for providing such a service – usually around 15% of the amount being paid to them.
There have also been investigations by the Office of Fair Trading (OFT) who previously regulated these firms, and a number were shut down through not meeting the required standards for example misleading advertising, where consumers believed they were receiving a free service or free advice.
Now the Financial Conduct Authority (FCA) is responsible for the regulation of the consumer credit market and they are enforcing even tougher rules to ensure all DMCs operate in a way that's right and fair for the consumer. These include advertising standards, having fully trained staff, and ensuring that all customers are referred to the Money Advice Service in the first instance.
The new regulations mean that all DMCs have had to apply for full authorisation by the FCA, and the window for these applications closes on 31 December. It is envisaged that a large number of these businesses won't survive the changes and that they will cease to operate, either through not applying for FCA authorisation or by having their application refused.
Where can consumers go?
With only the largest DMCs expected to continue trading under FCA regulation, it will mean that many individuals will be left stranded when the businesses managing their debts cease to trade. At that point, repayments to creditors will finish meaning many people are back at square one, having to once again sort out repayment of their debts. Likewise, creditors who receive payments from DMCs will see these payments stop if that DMC goes out of business.
Thankfully there is help available for individuals in debt and they can get control of their finances, free of charge. We recommend that anyone struggling with debt or finding themselves stranded should their DMC go out of business, get in touch with one of the following:
Therefore if an individual should find themselves in financial difficulty and finding it hard to afford monthly repayments to creditors, there's no need to pay for help – all of the above will help, free of charge.
Mr Lender is a leading UK-based short-term credit provider.  We provide payday loans and short-term loans of up to £1,000, repayable up to six months.
Warning: Late repayment can cause you serious money problems.  For help go to moneyadviceservice.org.uk