Published: 02/01/2015
We're now into January 2015 and that means one of the major new Financial Conduct Authority rule changes has come into effect for short-term lenders: this is the new rate cap, where lenders can't charge more than 0.8% per day in interest and fees. You'll no doubt see plenty of headlines about this over the next few days.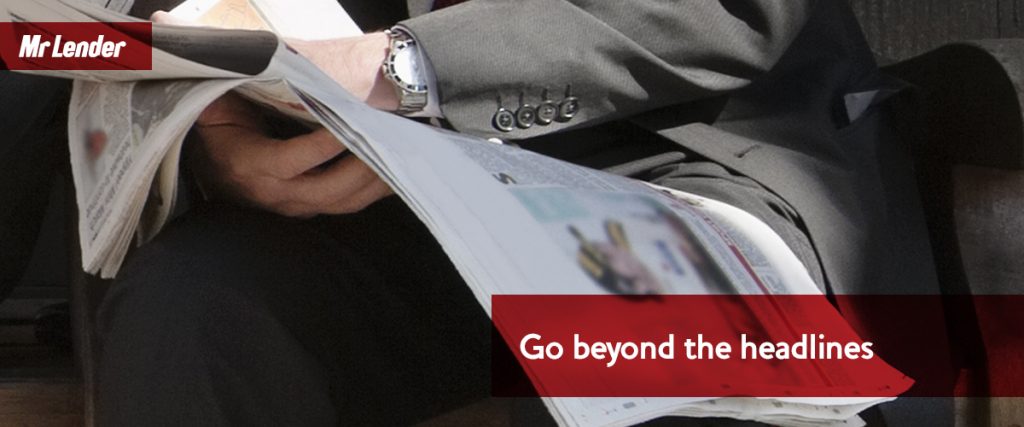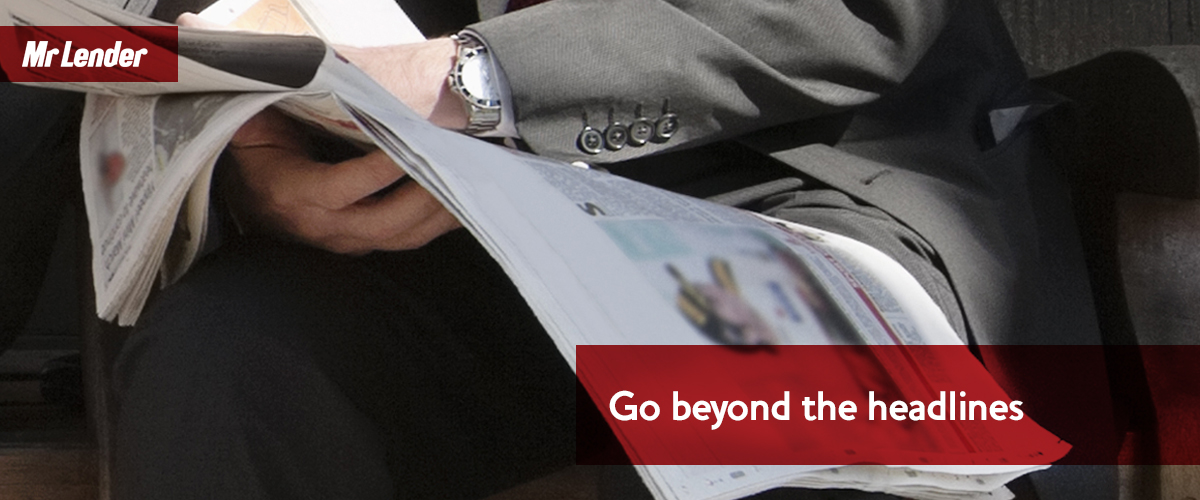 Despite a number of firms now offering these new terms there seems to be plenty of scare stories doing the rounds about how Representative APR figures are still very high and how lenders prey on vulnerable people. What I'd say is take these headlines with a pinch of salt; yes there were cases in the past where certain firms didn't operate how they should have, but let's look at some facts and look into what's now in place.
The 'Representative APR' is the main figure that always seems to get quoted by the media, and as prescribed by regulation, lenders have to clearly disclose the Representative APR of their loans. But this figure will be less relevant if you're borrowing over the short term.  
Short term is just that
Payday loans. Short-term loans. Short-term credit. The key is in those words. The raison d'être of lenders in this arena is to offer solutions to customers who want to borrow money for a short period of time. That's it. The length of time you can borrow for depends on which lender you go with, but taking Mr Lender as an example, the longest you can borrow from us is 6 months.
So bearing in mind you could only borrow from us for up to 6 months, an annualised interest rate is less relevant; and with the new rules meaning nobody will have to pay back more than the amount they borrow, this makes the APR figures even more of a misnomer when it comes to the picture often painted in the press. 
It's all relative
Some headlines will have you thinking that short-term lenders are rip-off merchants because their rates are so much higher than other forms of lending. However, borrowing and paying back money tends to work on a sliding scale.
When you look at typically the longest term lending products such as mortgages, these are taken out over an average of 25 years. So even though the interest rates attached to these products may seem low in comparison, you're essentially paying the money back for 25 years, or putting it another way, making 300 monthly payments each of which includes an interest payment to the lender.
The more traditional personal loan products – repayable between 1 and 5 years – may generally have higher interest rates than mortgage loans, but borrowers will be paying their loan back sooner. Credit cards have varying levels of interest that apply but generally they're higher than those offered by personal loans – again because the idea is that the borrower will be settling their balance over an even shorter term.
See the pattern? Borrow money and the shorter the term you borrow for, the higher the interest rates are likely to be. So the short-term (or 'payday') lending industry's rates are based on the amount of time you're likely to borrow for, and the FCA has now imposed a rate cap which it deems as fair both to consumers and the industry.
Do your research
As with any product you buy, it always pays to do some research or shop around. The way the short-term credit market is going, consumers should find that lenders are more open and transparent about what you can borrow and how much it will cost you.
The loan information on a lender's website should be absolutely clear. Personally speaking I'd always look to use a company which allows me to create bespoke illustrative quotes on their website without having to phone them. It always strikes me that if you have to phone to get a quote, you're more than likely going to get the hard sell.
Also you should be shown what your repayments will be, based on the amount you want to borrow, and the total amount you'll be paying back. This is something we've ensured is clear on the Mr Lender website; being honest and clear about the terms of your product is a key element in being a responsible lender.
Less smoke and mirrors
Hopefully this article will have helped demonstrate that the short-term lending industry isn't the bad guy it's often painted to be, and that despite some headline writers still trying to cause panic, things aren't always that black and white.
With new rules coming into place under FCA regulation, and with lenders becoming much more responsible in how they operate, hopefully perceptions should begin to change for the better.