Published: 04/01/2017

Fare increases to rail services spark protests from passengers across the country. On the 2nd of January, prices increased by an average of 2.3% – almost four times the rate of inflation. However, price increases vary between operators, and some have opted to raise fares by up to 4.9%. Mr Lender, a UK based short term loan provider, explores this further.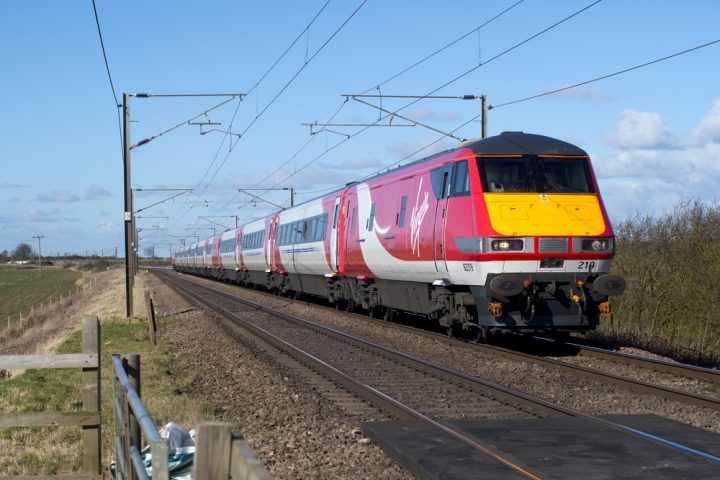 Protests were held at more than 100 stations across the UK, including London's King's Cross, Glasgow Central and Manchester Piccadilly. Several campaign groups are involved in organising the event, including We Own It, Action for Rail, and Bring Back British Rail.
The protests are set to take place on the 3rd and 4th of January. Campaign group, Campaign for Better Transport, organised a musical flash mob outside King's Cross, as well as a string quartet. Action for Rail are campaigning for a publicly owned railway with affordable fares. They claim this could curb steep fare increases, and save up to £1.5billion.
One protester, Josephine Rossi, argues that it costs £650 a month to travel to London Victoria from Ashford in Kent. She says the benefits to moving away from the city are outweighed by the cost of travel.
Jeremy Corbyn was set to join protesters outside King's Cross, but instead sent a video message to show his support. He claims "privatised rail franchises have become a license to print money". Research conducted by the Labour party has found season tickets have gone up by 27% since 2010.
Our plan to fix the Tories' #RailFail: bring railways into public ownership & keep costs down. Agree with @jeremycorbyn? Share his video. pic.twitter.com/rxtLAr8CHD

— The Labour Party (@UKLabour) January 3, 2017
Trades Union Congress also found that rail fares have risen at more than twice the rate of inflation and wages over the last 10 years. According to The Guardian, the UK has the most expensive rail system in Europe. An estimated 11-14% of monthly wages are spent on season tickets in the UK, compared to 2% in France, 3% in Germany and Italy, and 4% in Spain.
TUC General Secretary, Frances O'Grady, has said "years of failed privatisation have left us with sky-high ticket prices, overcrowded trains, understaffed services, and out-of-date infrastructure. Private train companies are milking the system and the government is letting them get away with it."
How are fare increases determined?
The government use the Retail Price Index measure of inflation from the previous July to determine the fare increases. Many people are calling for the government to use the Consumer Price Index, instead of the RPI, as they believe it is a more accurate way of measuring inflation.
Both the RPI and the CPI are used as a means of measuring inflation. They both take a basket of goods (i.e. clothes, food, petrol) and calculating the difference between what they cost last year compared to today. The only difference, is the RPI takes into account the cost of mortgages and council tax, which can lead to an overestimation. The Campaign for Better Transport say the government should use the CPI to calculate inflation, as it is a more realistic calculation.
As the cost of living continues to rise, the UK is likely to experience many more protests in 2017.