Published: 27/08/2017
The Great British Bake Off is one of the most anticipated TV series of the year (after Game of Thrones, of course) and this year is even more important than ever. After the BBC failed to come to an agreement with Love Productions last year, Channel 4 took on GBBO. As the new series airs on Tuesday 29th August, we thought we would get you in the mood with these 30 amazing bakes. On your marks… get set… bake!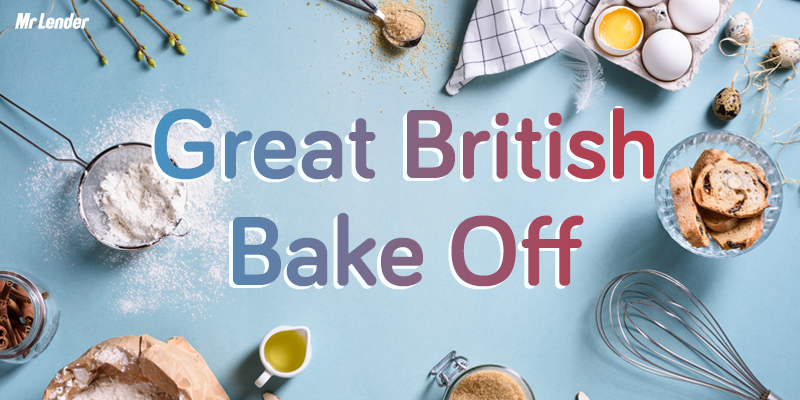 1. Let's start with a gooey S'mores brownie
2. Deep fried Oreo doughnuts with a salted caramel dip
3. Cake covered in Oreos, popcorn, meringues, strawberries and lots of other sweet treats
4. This very regal and patriotic cake
5. Of course, a rainbow bagel
6. This chocolate mudcake centrepiece
7. These colourful Pride biscuits
8. A Wimbledon inspired cake
9. A tiny miniature cake
10. This very realistic McDonald's themed cake
11. Flamingo cake
12. A very patriotic 4th July inspired cake
13. This Super Mario themed question block cake, complete with hidden golden coins
14. This incredibly realistic Rolex cake
15. Game of Thrones inspired cake
16. And another, because why not?
17. This miniature Harry Potter cake
18. An incredible Hogwarts cake
19. Just one more Harry Potter cake for luck
20. These superhero cake pops
21. This incredible superhero wedding cake
22. This impressive Wonder Woman cake
23. These Iron Man cookies
24. These awesome super hero baby shower cookies
25. A football cake to celebrate Blaise Matuidi's move from PSG to Juventus
26. This gym inspired cake
27. And another…
28. This gingerbread cookie which could pass for a work of art
29. This amazingly realistic cupcake bouquet
30. And finally, these burger inspired cupcakes
Catch the Great British Bake Off on Channel 4, Tuesday 29th August at 8pm. Here's a sneak preview of this year's contestants…