Published: 16/12/2016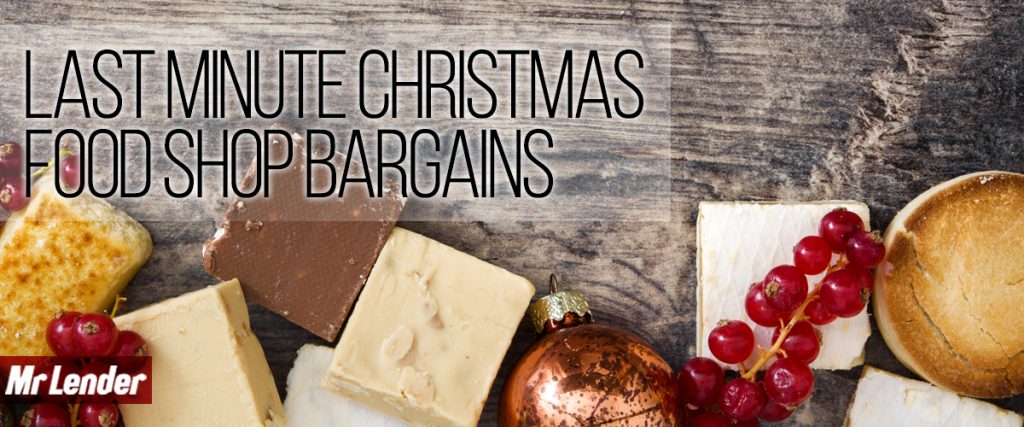 With just one week until Christmas Eve the countdown to the big day is ON! It's time to start getting those supplies in to get you through the celebrations, and here at Mr Lender we've put together a list of some of the best bargains to help you do a savvy shop and save as many pennies as you can for the January sales:
If you're looking for a classy toast over the Christmas dinner:
Asda is selling a 75cl bottle of Pierre Darcys Champagne Brut for just £10
Was: £18
Now: £10
Saving: £8 per bottle
Tesco has G.H. Mumm Cordon Rouge Champagne on offer
Was: £33.50
Now: £20
Saving: £13.50
Over on Ocado you can pick up a bottle of Gauthier Brut Non Vintage Champagne for HALF PRICE
Was: £34.99
Now: £17.49
Saving: £17.49
If you like your whisky:
Asda has a deal on Glenmorangie Highland Single Malt Scotch Whisky (10 years old)
Was: £35 per 70cl bottle
Now: £26
Saving: £9
Cardhu Gold Reserve Single Malt Scotch Whisky 70cl is on offer at both Tesco and Asda
Was: £42
Now: £25
Saving: £17
If beer is your thing: 
You can pick up two multipacks of Carling, Budweiser, Stella Artois, Coors Light, Becks or Corona at Morrrisons for £20.
Traditional turkey: 
There's a whole host of different options, depending on if you want fresh or frozen and how many people you have to feed. There's a handy guide here.
If you're avoiding turkey this year (or want another meat to add to the table):
Tesco is offering beef and lamb roast joints at HALF PRICE
Price: £5 per KG
For your sweet tooth:
A box of Fox's Fabulously Assortment Biscuits (330g) is HALF PRICE at Tesco
Was: £4
Now: £2
Saving: £2
If you're laying off the booze:
J20 Limited Edition Glitterberry, with grape, cherry and spice flavouring, is HALF PRICE for a pack of four at Tesco
Was: £4
Now: £2
Saving: £2
7UP Free is HALF PRICE at Tesco, for a pack of six cans
Was: £3.19
Now: £1.59
Saving: £1.59
If you want to treat the family to a classy breakfast over the festive season:
Ocado is offering a pack of 300g Young's Smoked Salmon at HALF PRICE
Was: £14
Now: £7
Saving: £7