Published: 12/12/2016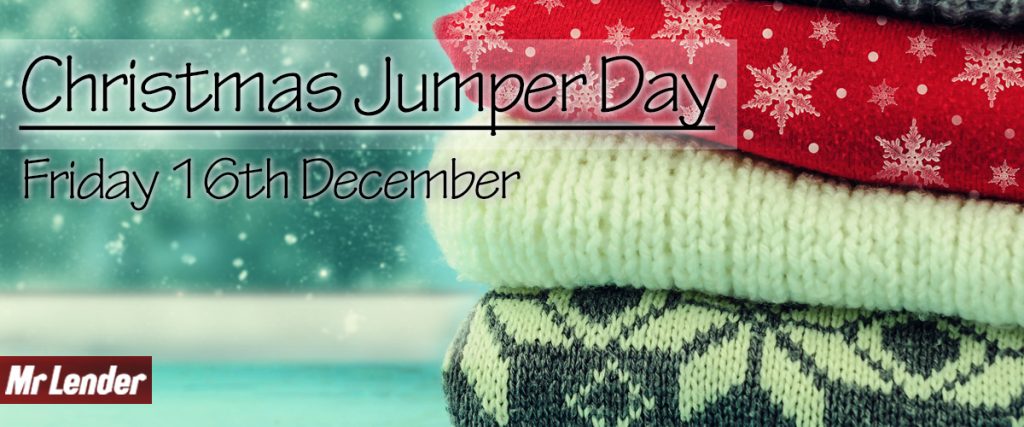 It's a day to throw on your wintry Fair Isle, jingle your bells, puff out your puds and celebrate your Santa's. By donating £2 people everywhere will help to save children's lives.  Get your free fundraising pack here and below is the low down on Mr Lender's top bargain jumpers to wear on the day.
ASOS
For the reluctant man in your life ASOS has the subtle version of a Christmas jumper with the Rude Dolf print. £22
Morrisons
Morrison's jumpers get musical. From £12 there is a women's Reindeer top and a Winter Scene jumper these are only available in store.
Aldi
Even Aldi are at it with a men's bearded Santa jumper for £10.99 and a ladies Christmas Pudding Jumper to get you in the festive mood.
Matalan
You are spoilt for choice at Matalan with their novelty jumpers. 'All I want for Christmas Is Wine' slogan £15.99 is one of our favourites and for him Christmas has broken me jumper for £18.99.  You can cater for all the family here as well with the kids favourite characters Peppa Pig Christmas jumper £18 and the kids musical Santa jumper £10.
Asda
Asda will deliver for the The Christmas Grinch in your life and the full throttle Santa Claus Christmas Jumper both for £15.
H & M
We love this ELF yourself jumper from H & M for £12.99, even if you wear it for one day it's a total bargain.
River Island
River island keeps it looking trendy with the Grey Bulldog Bah Humbug! Jumper for £25. On that note don't leave the dog out Dogs Fair isle knit £16.
Primark
As always Primark has a great selection to choose from for men, women and children from £7 – £16 you can don a Christmas tree, Jingle Bells, Polar Bears, Reindeers, Penguins, Snowmen and even a festive Darth Vadar.
Funkychristmasjumpers.co.uk
Mr & Mrs Christmas Jumpers are a great buy for a Christmas party. The Unisex Elf Jumper and Baby Jesus Selfie Jumper will be sure to send smiles and selfies your way and will fit both men and women £39.99.
So now there's no excuse to be a Mark Darcey and wear that Christmas woolly on Christmas jumper day, you can be funny, festive and comfortable as well as raising money for Save the Children.