Published: 11/12/2017


With millions of pounds up for grabs each week, it's no wonder that almost 45 million Brits take part in the National Lottery on a regular basis. According to the Daily Star, the average person in the UK will spend a staggering £416 each year on lottery tickets and scratch cards – but how likely are they to win? Mr Lender scoured the web and found out what your chances are of winning the lottery and how you can improve your chances of taking home a prize.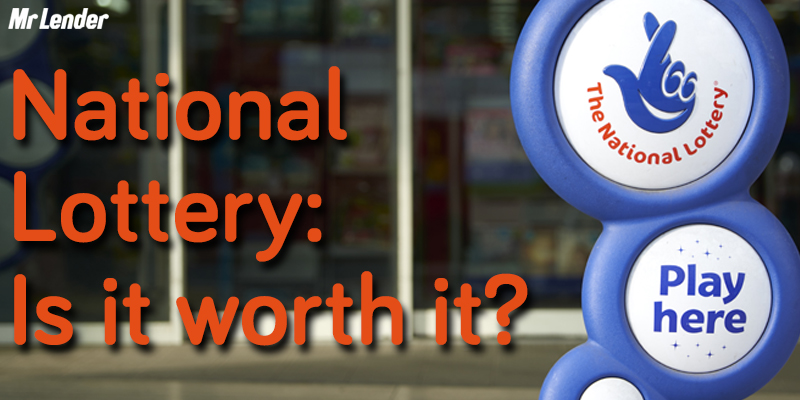 National Lottery
Before we get down to the nitty-gritty of how to win, let's start with some basic history of the National Lottery. On 19th November 1994 the first lotto draw was aired on TV and hosted by Noel Edmunds. In the first ever draw there was a jackpot of £5.8million won which was shared by seven winners, each taking home £839,254. The Queen also took part in the first ever National Lottery where she won £10. Three years later on 5th February 1997, the first ever Wednesday draw took place.
Who takes part?
According to one article by Lottoland in 2016, the average National Lottery player is aged 35 and over and most likely working class, and has an even chance of being male or female. In the UK, there is an even number of men and women who take part in the Lottery. They also say that one sixth of participants are aged 18-25, while one third are aged 25-34. A whopping half of all participants are supposedly aged 35 and older. Lottoland also state the benefit claimants are 4% more likely to take part in the Lottery than those who don't claim.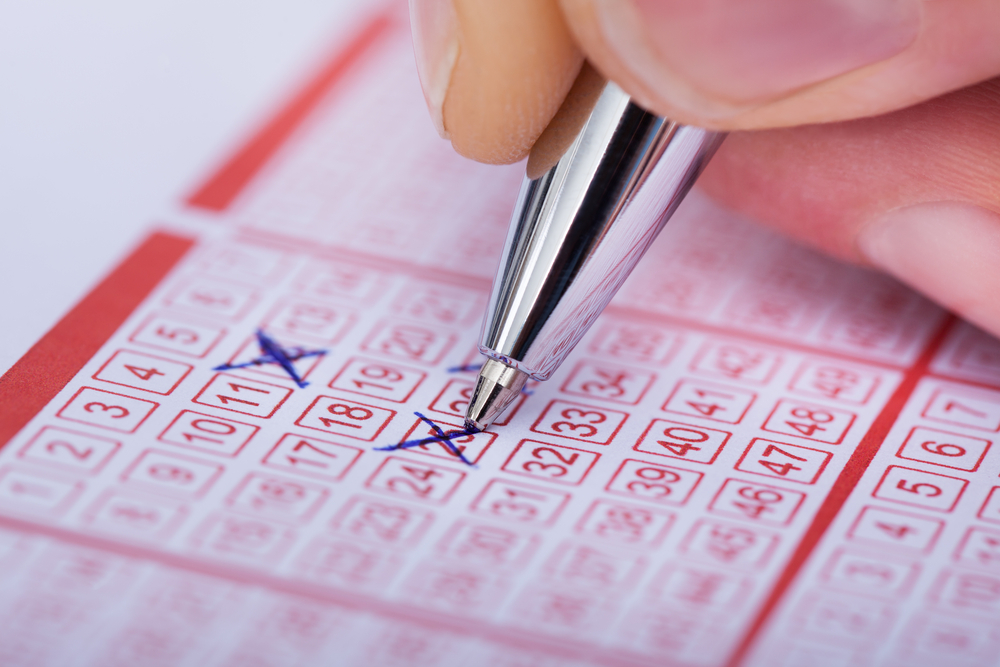 Winning National Lottery statistics
So now down to the important business – how to win. While we hate to disappoint, the chances of winning the lottery are pretty slim, in fact they're just one in 45,057,474. The chances of matching two main numbers are a little better at one in 10.3, meaning you get to take home a free Lucky Dip ticket for a future game if you win. While we can't provide a guaranteed way to win the lottery, we do have a few tips to improve your chances of winning and of taking home the most money possible:
Go against the grain
The first and simplest tip to avoid having to share your lottery winnings is to choose numbers which aren't too popular. Reportedly, there are 10,000 people in the UK who use the numbers '1, 2, 3, 4, 5, 6' each week. If these numbers were to be drawn and the jackpot was, say £5million, each winner will get just £500 each. Most people also choose their numbers based on anniversaries and birthdays, meaning the most popular numbers are between 1-31. To maximise your chances of not having to share your winnings, choose numbers between 32 and 59, however the odds of these numbers being picked are not great, as you will see in our next point.
Follow the stats
Although this may not improve your chances of winning by very much, you want to choose your numbers based on which ones pop up the most. According to Lottery.co.uk, the most commonly picked numbers as of 6th December 2017 are as follows:
23 – picked 305 times
38 – picked 302 times
40 – picked 402 times
30 – picked 298 times
11 – picked 296 times
31 – picked 292 times
The least picked numbers, and the ones you may want to avoid are:
53 – picked 19 times
50 – picked 20 times
57 – picked 21 times
51 – picked 22 times
56 – picked 24 times
55 – picked 25 times
Other statistics you may want to take into consideration are the numbers which haven't been picked for a while and are quite overdue. As of 6th December 2017 these numbers are 5, 10, 28, 57, 34, and 26. Lottery.co.uk also has statistics for the following too:
Most common pairs of numbers
Most common consecutive pairs of numbers
Top five highest jackpots
Top five lowest jackpots
Top five highest number of jackpot winners
Previous 180 days jackpots
 How is the National Lottery used?
If the National Lottery makes so much money each year, where does it all go? According to the official National Lottery website, just 1% of revenue in profit is kept. The majority – 95% – goes towards National Lottery projects and the Lottery winners. The National Lottery say the last 4% goes towards operating costs.
Since the lottery began in 1994, a staggering £37billion has gone towards good causes across the country. In the year from 1st April 2016 to 31st March 2017, £6,925.3million was made from the lottery. According to the National Lottery, this is how it was broken up:
£1,628million was raised for National Lottery projects
£3,943.2million was paid out in prizes
£831million went to the government in Lottery Duty
£299.6million was earned by retailers in commission
To help determine how the money should be spent for the National Lottery Projects, a team of 12 specialist organisations are chosen by parliament. In the year ending 31st March 2017, the funding was split with 40% going towards health, education, environment and charitable causes, and the remaining 60% was split evenly between sport, arts and heritage.
The National Lottery takes place every Wednesday and Saturday, and tickets cost £2 a go. Each ticket will also give you an entry to the 'Millionaire Raffle' which guarantees a prize of £1million in each draw. Tickets can be bought up until 7:30pm on the day of the draw.