Published: 09/04/2015
It's now over a year since the Financial Conduct Authority (FCA) became responsible for the regulation of the 'payday lending' market. Plenty has happened in that year and it's good to see that after what seemed like a constant stream of negative headlines, a lot is happening to bring control and clarity to the industry. It's certainly not all doom and gloom that some would try to have you believe; see our previous article 'Go beyond the headlines' for more on this.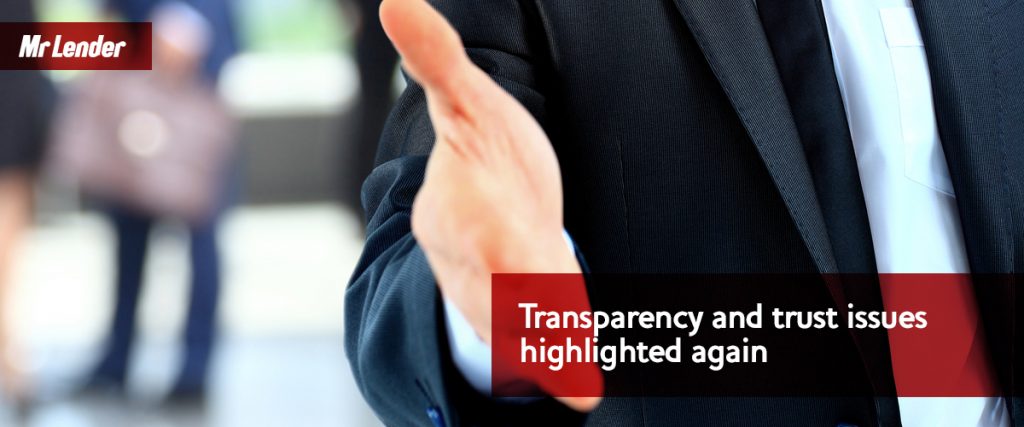 Just a couple of weeks ago, two employees of Mr Lender took part at the Credit Summit 2015 to discuss key issues facing our market. Slava Smith, our acting Head of Compliance sat on a panel which focused on legal and regulatory compliance in alternative lending, and our Chief Operating Officer Adam Shinebroom gave a presentation on demonstrating an ethical approach to consumer lending.
Adam's presentation focused on what short-term lenders need to do to truly put the needs of customers first. A big part of this was around clear communication and lenders being absolutely open and transparent in everything they do. This is something we've worked hard on at Mr Lender both on our website and in all dealings with our customers; it's an ongoing process and we're constantly reviewing what we do to ensure we provide the best possible service.
While the negative headlines are fewer in number, unfortunately they do still appear. In the weekend just gone, the Mail on Sunday published an article about a lender showing an incorrect Representative APR on their website since early 2015; the rate they displayed was around a third of the figure which should have been shown.
So while some lenders are working hard to consistently improve their products and the service they provide to customers, unfortunately the negative pieces of news will always come to the fore and overshadow all the good that's taking place.
It's imperative that all lenders in our industry put in the required effort to make sure that there is no scope for criticism. The regulatory basics are the starting point and once these are right, firms should look at ways they can enhance the customer's experience.
Given the focus on the short-term consumer lending market there certainly isn't any leeway or scope for a two steps forward, one step back approach. As Adam Shinebroom said at the Credit Summit…
"The sustainability and growth of our market depends on us going further than what is necessary. We are not here to tick boxes so that we comply with a regulator's requirements; we are here to provide a service to customers that is transparent and trusted".
Until that transparency is there and until that trust has been earned, the short-term lending industry will always have its critics. It's time all lenders upped their efforts and helped put an end to the criticism.
Mr Lender is a leading UK-based short-term credit provider.  We provide payday loans and short-term loans of up to £1,000, repayable up to six months.
Warning: Late repayment can cause you serious money problems.  For help go to moneyadviceservice.org.uk