Published:
26/02/2021
and written by

P Smith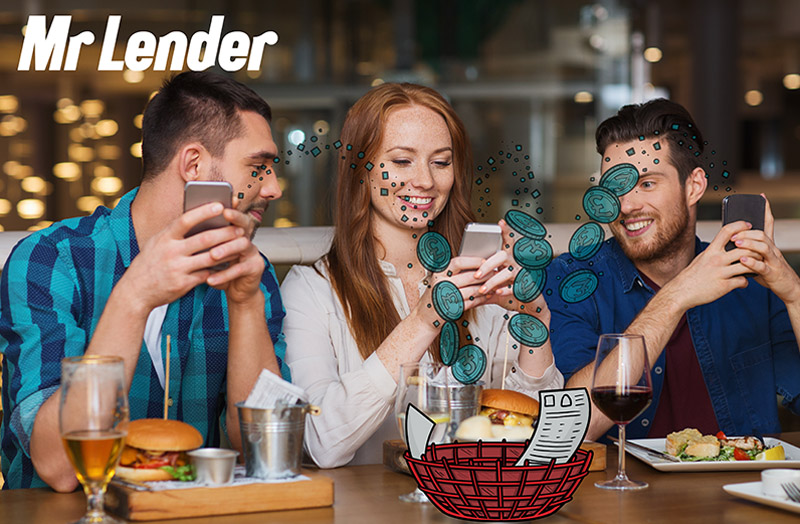 As statistics show that 15%* of Brits have no savings whatsoever, and one in three Brits has less than £1,500* in savings. Like most things these days, everything is going digital, so we have come up with several money saving apps that will help you save effortlessly with the touch of a few buttons.
PLUM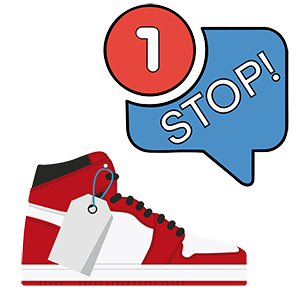 Are you struggling to save up for that holiday you've always wanted, or a new set of wheels to replace the old ones? Instead of your savings ending up in a jar are they going to places like Nandos, McDonald's, or Primark instead? Then let Plum help you, Plum is your money-conscious savings friend who isn't afraid to crack the whip if you start going astray. Always available via Facebook messenger, the app keeps track of your spending and gives you little nudges in the right direction to help you meet your savings goal. Let Plum know how strict you want it to be and they will help you get more ambitious with their anti-frivolous spending, then every few days, Plum does the maths and transfers the perfect amount from your bank account and into savings. Little by little, it adds up. Plum is free to use so long as you have a Facebook account and access to Facebook messenger.
MONZO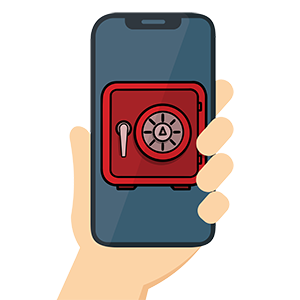 Monzo is a fully-fledged mobile-only bank, you're probably thinking why do I need another bank account? Well Monzo offers its customers mobile notification alerts for any outgoings from your account, and instantly logs and categorises your spending in such a way that allows you to track your spending. You will then be able to see a visual representation of your spending so allowing you to make decisions like maybe cutting the number of takeaways down from two a week to just one, or rather than getting that ten-minute bus ride maybe ride a bike to and from work every day. Also, there is no faffing around when it comes to making money transfers between friends, they make it as simple as sending a text, and if you don't want to have to keep reminding that one friend to pay you back that tenner, then send them a friendly nudge by billing them through the app. Monzo is free* to use and is accessible to both Android and iOS users.
MONEYBOX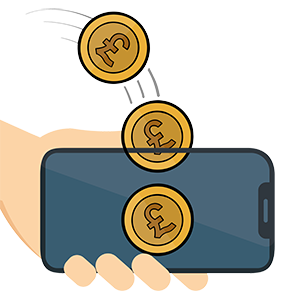 Why not make money from your savings, that is a possibility with the assistance of Moneybox. Moneybox rounds up your spending on purchased items through a linked debit card, and takes that extra digital loose change and puts it into a savings account where they invest it into stocks and shares ISA for you. They aim to get you saving little but rewarding you big. In testing users made 30* purchases a week with an average round-up of 28p*, investing £8.4* weekly and £437* annually. That's your summer holiday paid for just from the extra pennies from your Starbucks every day. Moneybox is free* to use for the first three months and then charges £1* a month afterward. It is accessible for both Android and iOS users.
CURVE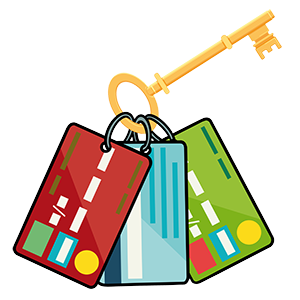 Don't you hate it when you get to the till and you're filing through all your cards to find the correct one and then straining to remember which password goes with which card, it can feel like trying to crack the DaVinci code just to buy some toilet roll sometimes? Not to mention attempting to try and keep track of your spending over numerous accounts can be a nightmare. Worry no more, with the aid of Curve they streamline all of your cards on to one. You register all of your cards on the app and once you receive your Curve Mastercard you'll be able to spend from any of your accounts using just that one card. When it comes to making a purchase you simply choose through the app which card you wish to purchase on and then use your Curve Mastercard, the same can be done for when you wish to make a withdrawal from a cash point. A fantastic feature is if you use the wrong card to pay, you can go back in time and change the account your money was deducted from. There are a few options you can sign up for but there is a free* version that is available for both Android and iOS users.
DATALLY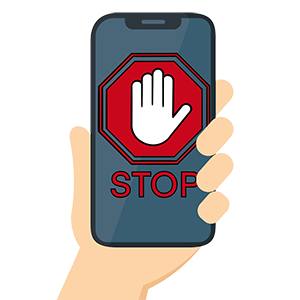 Do you keep finding that every month you are running short on mobile data and end up with expensive phone bills due to the extra top-up costs? This is no longer a problem with the assistance of Datally, it's an app designed to reduce your data usage when you are blissfully unaware that it's being rinsed away. Datally saves most people an average of 21%* of their data, which is the equivalent of using your data from Monday to Thursday and getting Friday free*. The app sets up a local Virtual Private Network (VPN) service on your phone to help block unwanted data usage, mostly background apps that eat up your data even though you're not using them. A fantastic feature is the ability to automatically set the app to turn off your data at night. There is even an option to set up an "emergency bank" to help save some of your data for a later date, this aided by a daily cap on how much you're using. The App helps budget for your phone, it's free* to use on Android but isn't available on iOS as its a Google made product.
SPLITWISE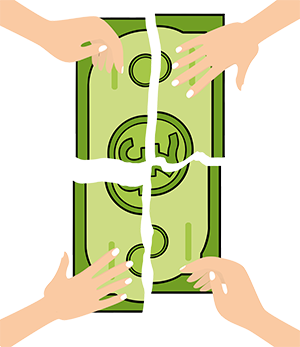 Do you live in a flatshare and always find you're having to cover the costs of others or go out with friends for a meal and there's always that one person who forgets their purse or wallet? This is no longer a problem with the help of Splitwise, an app designed to take the stress out of sharing expenses between groups of people. The app allows you to keep track every time someone picks up a bill on behalf of the group and at the end of the week or month, it then tallies up who owes what and sends people a friendly nudge to pay up until the balance is settled up, each person's outstanding balance may go up and down. All your shared expenses and IOUs are organized in one place and everyone in the group can see the amount they owe. Payments can be settled with Paypal or Venmo directly from the app, or if the person who owes you pays in cash, you can record a cash payment to clear up the outstanding balance. Splitwise is free* to use and available on both iOS
and Android platforms.
SQUIRREL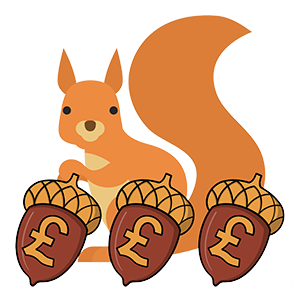 Squirrel is an ultra-intuitive online budgeting app that allows you to budget effortlessly, spend responsibly, and save money with minimum fuss allowing your funds to stretch to payday with ease. You begin the process by setting up your recurring outgoing commitments, such as rent or mortgage payments, bills, council tax, and entertainment. These commitments are then deducted from your monthly salary and are paid out on a 'just in time' basis, meaning no bills are ever missed because the necessary funds arrive just before they go out. You can then set up saving goals and in the same way, the app puts this money to one side from your salary. After all costs and any savings have been allocated, Squirrel creates a spending amount for the month out of what's left. You then decide whether you would like that money to be divided into a monthly or weekly installment. The app is available for both Android and iOS users but comes for £3.99* a month.
HONEY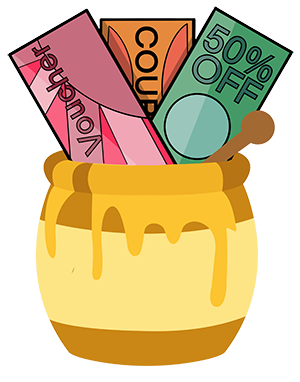 Don't you hate it when you've just bought an item online and ten minutes later you get an advert pop up saying how you could have saved 20%* off of your purchase with this coupon code? Honey is a browser plugin for Chrome, Firefox, and Opera browsers that helps you save money by automatically applying coupon codes at the checkout stage of your online shopping. With Honey installed, you will see a popup in the checkout phase at any eligible online store. Just click the popup and Honey will try out all known coupon codes and automatically apply the best one. It also offers a rewards program that works at 37,000* online stores and gives you "Honey Gold" points that can be redeemed for gift cards. The plugin is free* to use and operates on most browsers except for Internet Explorer.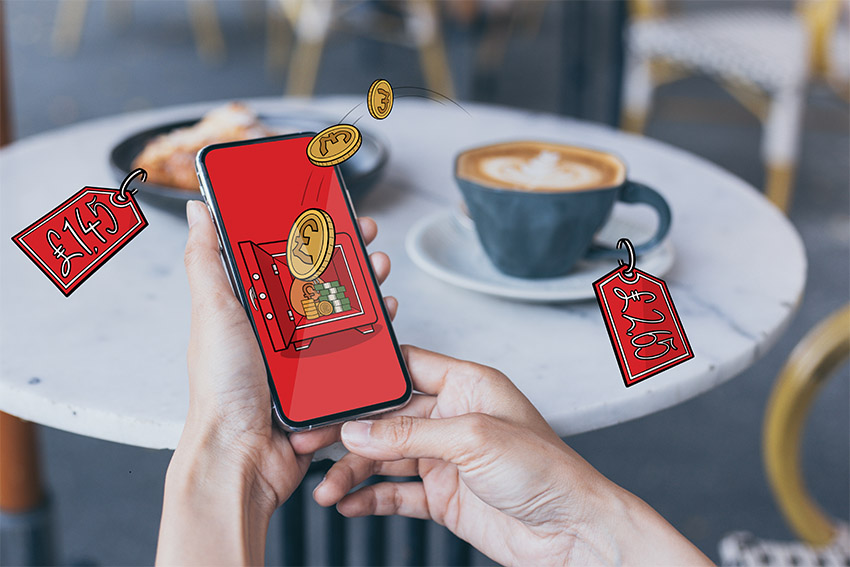 What you need to know
Mr Lender hasn't received any sponsorship/fees for mentioning the companies or products above and the selections are Mr Lender's view/assessment only, other sites are available.
* All prices and percentages were applicable at the time of publication, please check the individual company websites for the most up to date information.
** Please make sure you adhere to any government guidelines in place at the time of publication

Mr Lender is a multi-award winning lender and is rated five stars on Trustpilot by customer reviews. So why would you choose anyone else for your short term loans?