Published: 05/04/2017

When it comes to booking your holiday, choosing where to stay can be one of the trickiest parts of the whole booking process. Do you opt for cheap and cheerful? Or luxury and no expenses spared? Sometimes you may even end up somewhere cheap and not so cheerful. Either way, it is always a great feeling knowing you've managed to book a great room, for a great price. Choosing to book with Airbnb could get you a lovely, luxury room for the perfect price. Short term loan provider, Mr Lender, has put together a guide on what to look for when booking with Airbnb, and how it could in fact save you money.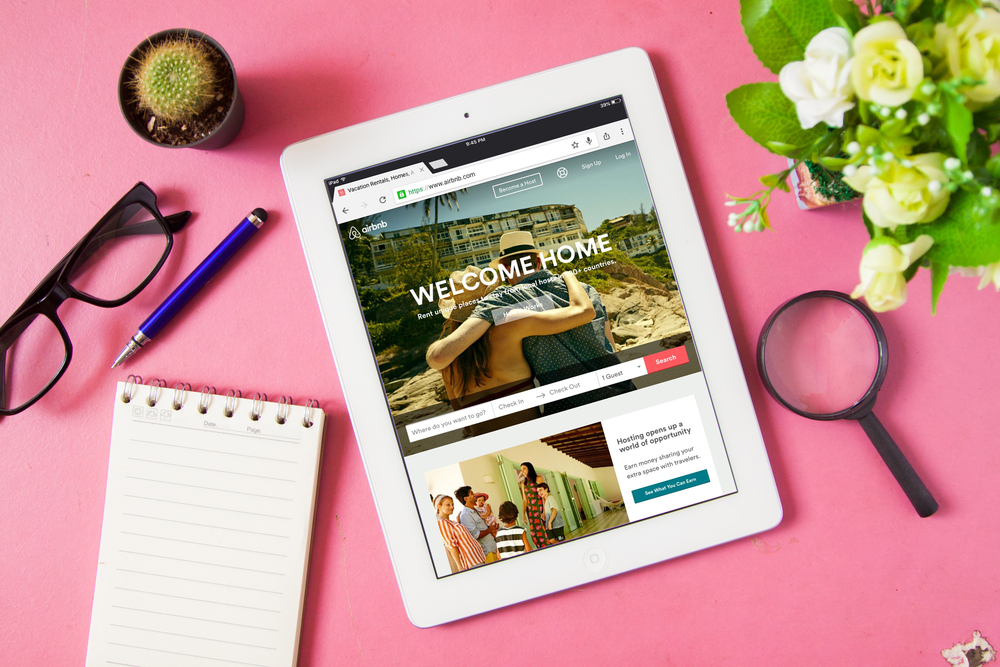 How to book with Airbnb
Booking with Airbnb is a simple, stress free process which takes minutes to complete. Just enter in where you want to stay, for how long, and the total number of guests, then off you go. Or you can take a chance and choose to leave the boxes blank and let Airbnb offer suggestions instead.
Once you've chosen your ideal room, simply enter your check in and checkout dates, with the number of guests, and click 'book'. It's as simple as that. You also have the option of contacting the host before booking, which is certainly recommended.
Is Airbnb cheaper than a hotel?
You can definitely save money with Airbnb – a hotel can sometimes costs twice as much as an Airbnb. But what it ultimately comes down to is where you are looking to stay, for how long and how many guests will be staying too. With Airbnb you have the option to rent entire homes, private rooms, or shared rooms.
If there are quite a few of you travelling together, you may want to rent an entire home as this will almost certainly save you money compared to booking multiple hotel rooms. If you are travelling alone or with a few travelling companions, a private room may be best. This is where you get your own room, but will often have to share facilities, such as the kitchen and living room with either the home owner or other guests. A shared room is a little less private, and is likely to be cheaper than either of the other options, or a hotel room. A shared room is where you will share a bedroom with either the home owner, or another guest.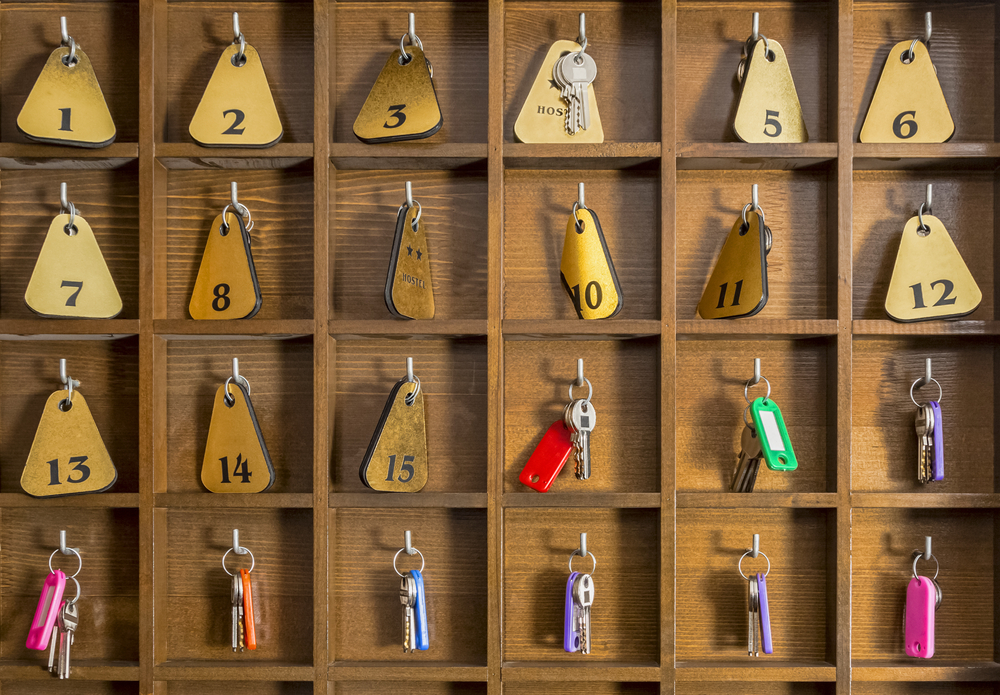 What to look for when booking with Airbnb
When booking a room through Airbnb, follow these tips:
Contact the host to get to know what they're like
Read the reviews from previous guests
Ask the host plenty of questions about the area and the room
Check the location of the room to make sure you're not staying too far out of town
It is vital that you contact your host before you book your Airbnb accommodation. Make sure you speak to your host and find out a little bit more about them, and about the room. Ask what exactly is included in the price, ask which facilities you will need to share, and ask where exactly the property is located. If the property is quite far from the centre of town, ask your host if there is any public transport nearby.
One of the great things about Airbnb, is you will often end up living like a local. Depending on the accommodation you book, you could end up in a local neighbourhood, away from the hustle and bustle of tourists. While this is great if you want to explore the city like a local, it might be a little problematic if you are staying away from any public transport.
If there aren't any buses, trains or trams nearby, and you're too far from the city centre to walk, ask your host if there are any local car hire companies nearby. You may be able to save money by staying further out of town, and simply explore the city from your own hire car instead. You may even find this to be the more preferable option, as you can travel wherever you like, at whichever time you choose without restrictions.
One way to get a better feel for the property is to take a look at online reviews from previous guests. Reviews are a great way to get a better understanding of what the accommodation and the host is like, if there is public transport nearby, and which facilities are included. If a property has plenty of reviews you will have a better idea of what to expect, and this also suggests the host has plenty of previous experience in providing hospitality services.
While more reviews are certainly better than none, it does not mean the property should be avoided at all costs if they have no reviews. It is slightly riskier, however it is important to remember that every host would have started out with no reviews at all. If the property seems like your ideal accommodation, but it doesn't have any reviews, contact the host as mentioned before to find out a little bit more about the property.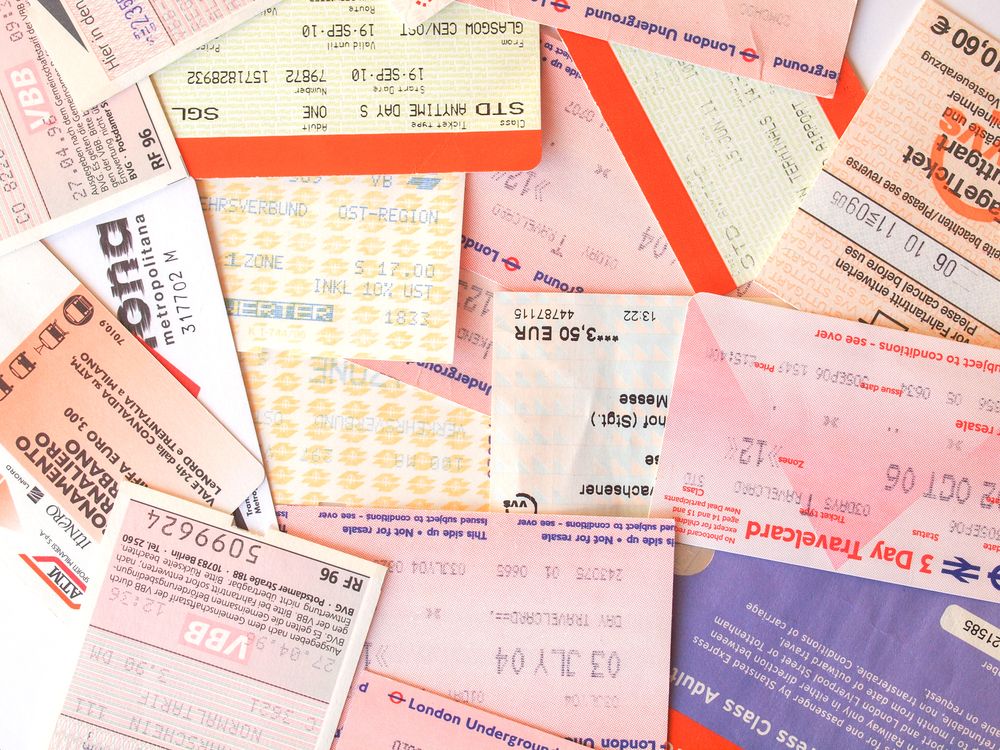 Airbnb vs. Hotels
There are advantages and disadvantages to booking with both Airbnb and a hotel, but ultimately it comes down to what you want from your holiday. If you want a life of luxury, being waited on hand and foot – you may have trouble finding something to meet your requirements on Airbnb. If you want somewhere cheap and just a place to lay your head at night, you might find it easier and cheaper to book through Airbnb compared to a hotel.
Another difference between the two is staying in an Airbnb means you're relying on your host to provide a great service. If you have a difficult, unpleasant host – there isn't too much you can do other than staying somewhere else and leaving a poor review online. However there is a certain level of guarantee when you book through a hotel, that the staff are going to be trained and qualified to cater for their guests.
Though that is not to say you will always get a great service by booking through a hotel. As online reviews clearly show, hotels can certainly provide a poor and inadequate service, while Airbnb properties can be more than pleasant.
Booking through Airbnb can be just as pleasant as a hotel – if not more so, in some instances, while saving you money too. Renting a whole house can be a great way to get everybody together, and spend some quality time enjoying each other's company. If you're still not completely convinced about booking through Airbnb for your summer holidays, maybe consider booking a room for a night or a long weekend during the school holidays instead.