Published: 01/03/2017

If you want to save money on your next getaway, consider using some of these tips:
Shop around to get the best deals on your spending money
Pay by card when you're abroad
Use comparison sites to get the best deals on flights and hotels
Book your holiday well in advance
Stay away from tourist traps and eat away from the hotspots
Try the lesser known tourist spots for a cheap holiday
Booking a holiday can be exhausting business. Looking for the best hotels, flights and exchange rates without paying over the odds could make you think twice about booking your getaway. But with a little bit of research and some money saving tips, you could save yourself hundreds on your next holiday. This money saving holiday guide from Mr Lender will help make booking your getaway a little more stress free, and will help you get the most for your money.

Saving on exchange rates
When it comes to changing up your spending money, it can be tempting to just pop to your local supermarket and change it all up in one hit. However you could get more for your money by buying your currency when the rate is more in your favour. Keep a close eye on the value of the pound, and change up your money when the rate improves, and shop around to see where is offering the best rates.
Websites such as travelmoneymax.com are great for comparing currency exchange sites, and seeing who is offering the best deals. It is also a great idea to check with your bank and find out if they charge a withdrawal fee for taking money out abroad. Sometimes you can find better rates abroad than you will get at home – but this is certainly a gamble, and may not always pay off.
Paying by card is also an option if you don't fancy carrying around the cash. Some banks will charge a fee for using a card abroad, however not all will so it is worth checking with your bank before you travel. Shops and restaurants may also ask if you want to pay in local currency or Pounds when using a card abroad. It is best to opt for local currency as you can get stung with poor exchange rates.
Finding deals for flights and hotels
So you've found your ideal hotel. The rooms are a dream, the pool is inviting and the food looks divine – it seems nothing could make this hotel any better. But finding out you could in fact save money on it might just swing it. One hotel room could be sold on multiple websites at different rates. Using a comparison website such as travelsupermarket.com and trivago.com could get you the same hotel for a much cheaper rate. You could also save a little bit more by contacting the hotel directly and asking if they can match or beat the rate.
Some websites also offer 'secret hotel' deals, where you can get three to five star hotels at huge discounts – the catch? You won't know the name of the hotel until it has been booked. This is a gamble, particularly for families travelling with children, but it could save a fair amount of money.
You may also find that booking the flights and hotels separately could save money too. People travelling without children may find this to be the cheapest option in some cases. Visit websites such as skyscanner.net, kayak.co.uk and momondo.co.uk to compare flights.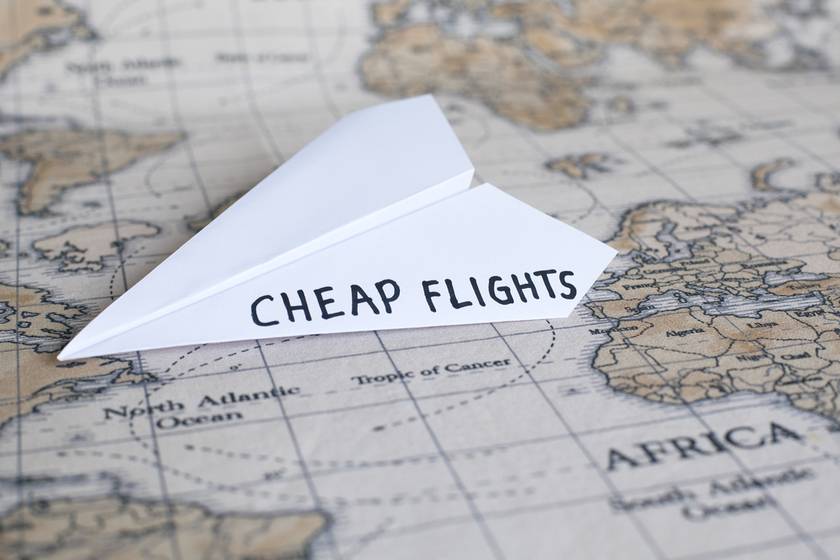 Booking in early
The Money Saving Expert say families with children can save hundreds of pounds by booking the wrong date. EasyJet offer 'Flexifares' which let you change the date of your holiday by a few weeks after it has been booked – the best part, is that they let you do this for free. There are terms and conditions involved, for example you need to make the change within 24 hours, and it can only be moved one week earlier or three weeks later. However you could still potentially save hundreds of pounds by booking a flexifare ticket.
Booking in advance could also give you access to special early bird discounts. Alternatively, book around eight weeks before the date you want to travel – this could help you to take advantage of last minute deals. Make sure you look online at websites such as lastminute.com to get access to cheap last minute holidays.
Everybody wants the best seats when they fly, but getting them can cost a pretty penny. Checking in as early as possible is a great way of getting the best seats, at no extra cost. Another freebie you could get your hands on, is getting your luggage checked in for free. Because the overhead lockers usually get filled up quite quickly, some airlines will ask for volunteers to have their luggage checked into the hold. If you want your luggage to go into the hold, ask at the check in desk if this is an option.
Cheap destinations
Travelling to big tourist hotspots such as Spain and Greece can end up costing you more than you hoped to spend. Travelling to slightly less touristy destinations could save you a fair amount of money. Some cheap places to visit at the moment include Budapest, Prague, Barcelona, Berlin, Marrakech, Sofia, Cologne, Malaga, Dublin, Krakow and Warsaw. Places outside of the Euro such as Hungary, Poland and the Czech Republic are some of the cheapest places to visit because the exchange rate is far better, meaning your money will stretch further.
Another good tip is to dine away from the main tourist attractions. Going to a restaurant on the square, or at the waterfront, etc. can cost a fair amount. Eating at a smaller restaurant off the beaten track is likely to be much cheaper, and will probably be tastier too because they've got fewer customers to cater for.
Keeping your holiday protected
Keeping yourself safe is the number one rule for going on holiday. But keeping your holiday safe is equally as important. Consider paying for your holiday by credit card as you'll then be protected should anything go wrong.
Also get yourself travel insurance as soon as the holiday is booked. Travel insurance not only covers you while you're away, but also in the lead up to the holiday too. If you or someone you are travelling with finds they are no longer able to travel, you could claim on the insurance and get your money back. Use a comparison site to make sure you are getting the best deals for your needs and requirements.