Published: 08/02/2017

The start of the year is recorded as the most likely time for Brits to book their holidays. But some reports suggest Brits will be getting less for their money than they have done in previous years. In January, reports suggested the sterling was down by more than 15% against the dollar compared to July-August 2016. The euro was also down by 10%. UK based short term loan provider, Mr Lender, looks at what the fall in sterling means for British holidaymakers.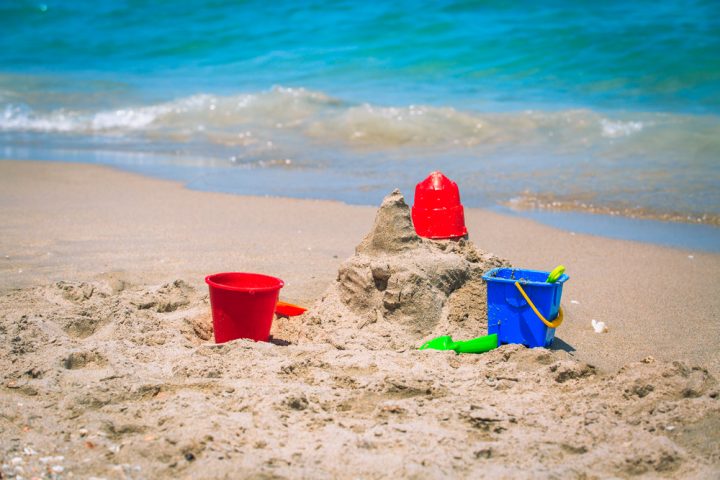 Flight, hotels and spending money are all likely to be affected by the fall in sterling. Consumer Expert, Nick Trend, said price rises often occur because travel services are usually priced in dollars. This means they're strongly affected by the fluctuating exchange rate. He says oil is also priced in dollars which is likely to cause a rise in airfares, ferry fares and petrol.
The value of the pound fell considerably after the EU referendum results in June. However it has recently seen a rise after Theresa May announced plans for a Hard Brexit. This put an end to a significant amount of uncertainty surrounding the UK economy.
Ian Stafford-Taylor, Chief Executive of travel money expert FairFX, has said the UK has seen a much larger fall in the pound in recent years. He said "the pound's plunge after the financial crisis was far more dramatic. It fell to a low of €1.02 in 2008 – around 13% below today's rate of more than €1.17". When compared to exchange rates of 2008, British holidaymakers can now get an extra €150 for every £1,000.
What next for the value of the pound?
Rishi Patel, Chief Executive of The Currency Account, says the pound could recover in coming months. He says it depends heavily on the outcome of upcoming elections in the Netherlands, France and Germany. Reports suggest the value of the euro may fall in April, as the National Front run in the French Presidential Elections. National Front leader, Marie Le Pen has threatened to quit the single currency and call a 'Frexit' referendum. It is possible that this could lead to a fall in the euro. While this isn't good news for EU member states trading in the euro, it is good for British holidaymakers.
Patel also claims Donald Trump's presidential style might have a significant impact on the dollar. He says "Trump has the dollar on a roller-coaster ride every single time he tweets, so check the prices daily if you are travelling to the US".
Reports suggest that despite the fall in sterling, it's still better to travel abroad instead of holidaying in the UK. This is because accommodation and restaurants are cheaper abroad compared to at home in the UK. The Post Office also claims the fall in sterling hasn't deterred holidaymakers. They say currency sales in October last year outperformed sales in 2015, when the currency was much stronger.
Andrew Brown from the Post Office said "our latest currency sales make it clear that the weaker pound has not dented UK holidaymakers' appetite for travel so far. In fact, sales of the euro surged a significant 14% in September compared with the same month a year ago and this comes on the back of a strong summer of sales for the single currency.
"The same applies to our second bestselling currency, the US dollar, which suggests that UK tourists will still be travelling to the USA despite reports that sterling is at its lowest level in years. As the winter sun season gets underway in earnest, there is also clear evidence that holidaymakers are planning to travel to long haul destinations, even those whose currencies have strengthened most against sterling. For example, we have seen a very strong growth in demand for the Indonesian rupiah, where currency sales are up 50% year on year, and for the Japanese Yen where low costs in Tokyo are attracting UK visitors, despite a 28% fall in sterling value.
How to tackle the fall in sterling
Paying by card when abroad is also one of the easiest and quickest options. However this can also be one of the most expensive. Most banks and building societies will charge a fee of 2.99%, plus additional fees on cash withdrawals.
Banking Specialist at DJB Research, David Black, says people who choose to pay by card abroad should take out a credit card such as Aqua Reward MasterCard, Creation Everyday, Halifax Clarity, Post Office Platinum and Santander All in On. This is because these do not charge an overseas usage fee. Metro Bank credit card is also free to use in Europe but they do charge 2.5% for anywhere else.
Black claims when using a card abroad, always opt to pay in local currency if you are given an option of local currency or pounds. This is because you might be charged a mark-up fee on the exchange rate.
Ian Stafford-Taylor advises buying currency in advance and not at the airport. He says airports have the worst exchange rates in the country. FairFX found that airports can be up to 25% more expensive than market rates. Recently, foreign exchange firm, Moneycorp, had a rate of €0.97 for £1 at Southend airport.
Some reports suggest airports offer commission free exchange rates. However it should be noted that these claims are misleading. While airports may offer rates commission free, they are "notoriously poor", according to consumer expert Which?
The best exchange rates are said to be online at websites such as Asda, ICE, FairFX, M&S, Post Office, Tesco, Travelex and many others. Most of these websites will deliver to your home for a £5 fee, but larger orders will often be delivered for free. Stafford-Taylor also recommends buying currency now, even if a holiday is not yet on the cards. He says "buy currency whenever the pound is strong, locking in favourable rates".