Published: 09/02/2017

Energy regulator, Ofgem, have announced a cap on energy rates until 2020. More than 4million customers could save around £80 a year on their energy bills. The temporary energy price cap set to arrive in April, was recommended by government regulators, Competition and Markets Authority. They conducted a two year investigation into the running of the energy market. Mr Lender, a UK based short term loan provider, looks into how customers could benefit from the cap.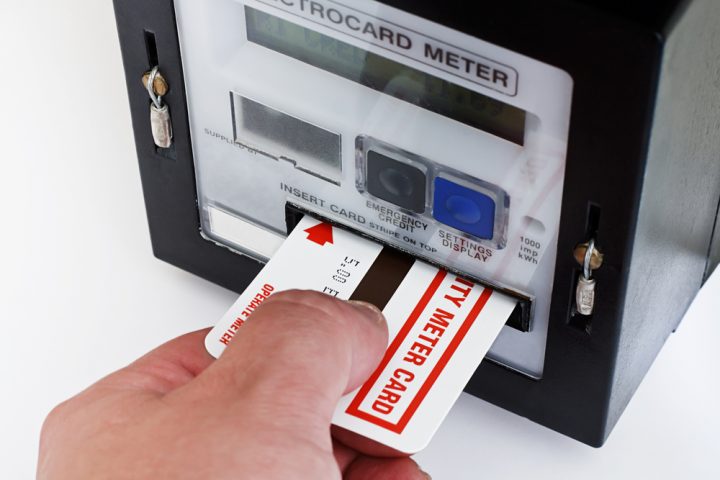 Customers who use a prepay meter will benefit from the energy price cap. The cap will vary for both gas and electric, and will also depend on the type of meter in place. The region the customer lives in will also be considered. The cap will be updated every six months, and is expected to remain in place until 2020.
Only customers who use a prepay meter will be able to benefit from the energy price cap. Reports show these customers have a much smaller choice of tariffs to choose from compared to pay monthly customers. Figures released in August 2016 show customers who use a prepay meter pay an average of £220 per year more. The number of customers using a prepay meter has reportedly doubled in the last 10 years.
Ofgem Chief Executive, Dermot Nolan, said "we want all customers to enjoy the benefits of a more competitive energy market, regardless of their circumstances. Customers who prepay for their energy are denied the best deals on the market available to those using other payment methods.
"They are also more likely to be in vulnerable circumstances, including fuel poverty. This temporary cap will protect these households as we work to deliver a more competitive, fairer and smarter market for all consumers."
The roll-out of new smart meters is expected to be completed in 2020. Smart meters send readings to the energy supplier, which helps bills to be paid more accurately. Smart meters also come with monitors to better understand how much energy is being used. This will benefit prepay customers who have a much smaller choice of tariffs available to them.
Gillian Guy, Chief Executive of Citizens Advice, said "this cap should stop some of the poorest households paying over the odds to heat and light their homes. It will help millions save money, but action shouldn't stop there. The government has rightly expressed concern that loyal customers on standard tariffs are paying over the odds for their gas and electricity.
"It could help more struggling households, including low-income pensioners and families, by extending this cap to people eligible to receive the Warm Homes Discount."
Ofgem have also recently demanded an explanation from Npower after it was announced they would putting up the prices for standard tariff energy customers by 10%.
How does the energy price cap affect me?
If you prepay for your gas and electricity you should be able to benefit from the cap. You also need to have a traditional meter and not a smart meter. The level of impact this cap will have ultimately depends on the tariff currently in place, as well as the amount of energy being used. It will also depend on the region you live in, as maximum energy tariffs vary across the country. For example, homes in Yorkshire and North Lincolnshire have a maximum price cap of £517.80. While South East England on the other hand have a higher cap of £538.63.
The energy price cap will be a welcome change for many families in the UK. Research carried out in 2016 found the fall in the value of the pound could lead to rising household bills in 2017. An estimated 41% of adults believe they will experience financial anxiety this year. It is hoped the energy price cap will help relieve some of this stress and anxiety for many.