Published: 01/06/2017


Car repairs can be costly, and can leave quite a large dent in your finances. Though it doesn't necessarily have to cost too much at all. Most car repairs can be carried out from the comfort of your own home, with no additional labour costs in sight. Take a look at these top tips from Mr Lender on car repairs you can carry out at home.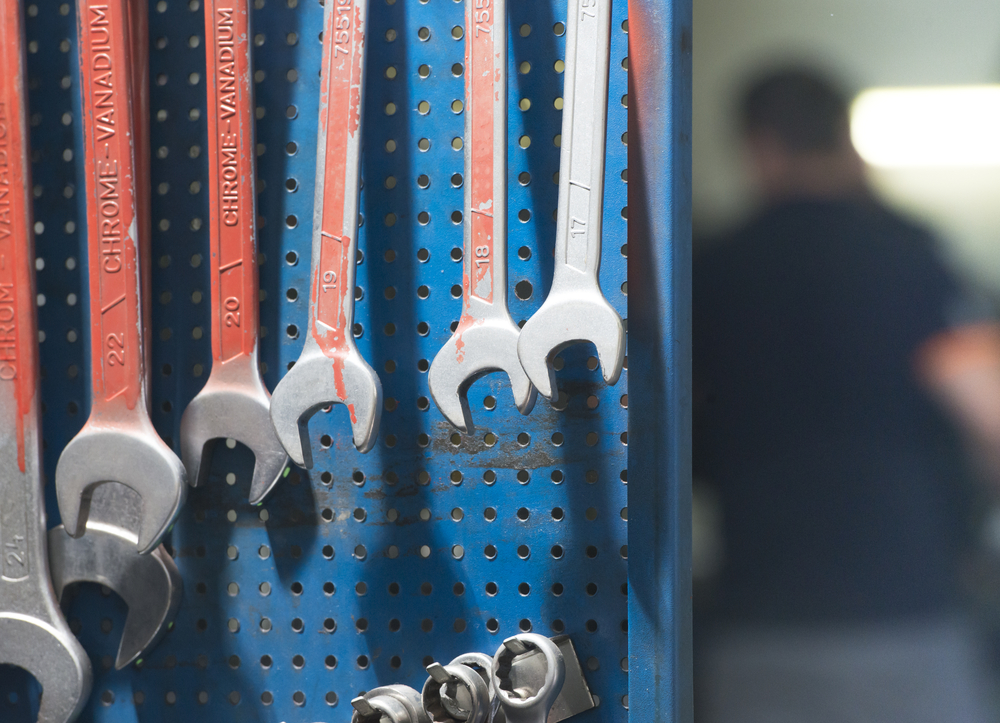 Windscreen wipers
It's almost guaranteed that your windscreen wipers are going to need repairing or replacing at some point in their lifetime. Once your wipers start to leave smears and smudges on your windscreen, instead of wiping the water away efficiently, you may want to get them replaced. This is a very simple job to do, and is one of many car repairs you can do yourself.
If you simply want to change the wiper blade, this is often a matter of simply sliding the old one off, and putting the new one on. If you're planning on replacing the whole wiper, this is usually done by unhooking the old wiper, and hooking the new one in its place. Most car repair shops will be able to provide you with the correct wiper for your car simply by asking for your registration number. This is often your best bet, as you're then less likely to end up with a pointless wiper which doesn't fit.
Headlight bulbs
This is another job on the list of car repairs which is rather simple to do at home. Once you've bought the right bulb for your car (again, you can usually find out which bulb you need by supplying your registration number at a repair shop) the fitting process is fairly straightforward.
To replace your headlight bulb, start by opening the bonnet and finding the headlight holder. You then need to remove the power cables from the bulb – there are usually three of them, and all three need to be removed. Often, there will be a plastic catch, metal clip or screw cap keeping the bulb in place – once you've figured out which one your car has, remove the bulb carefully. Screw the new bulb in and reconnect all three power cables. Check the bulb has been replaced properly by turning on your headlights – if it doesn't work, check all the cables have been secured properly and the bulb is in its proper place.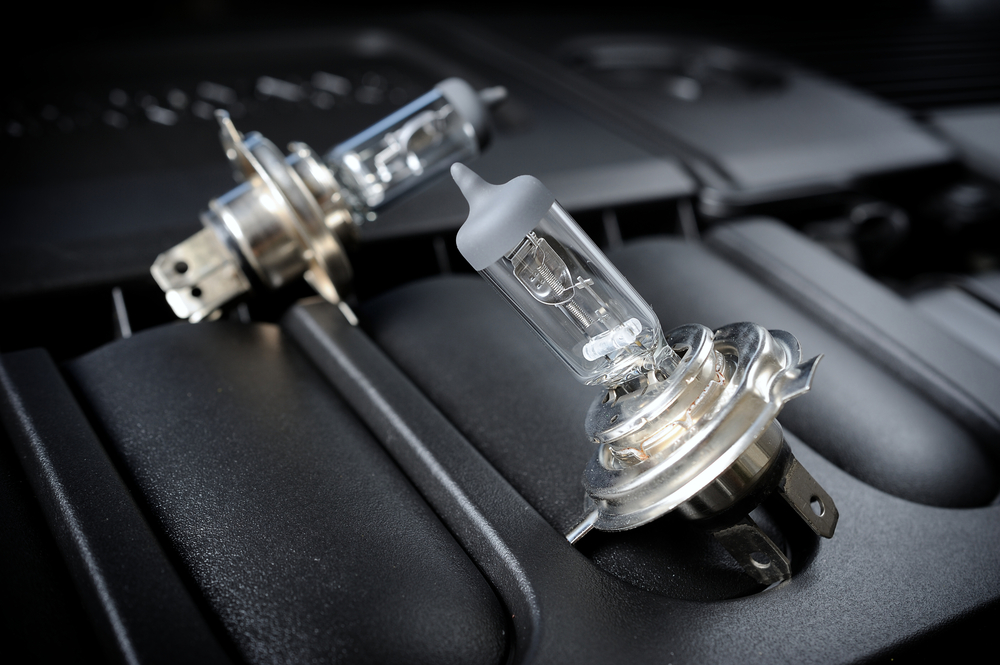 Air filter
If your air filter needs to be replaced, you can usually pick up a new one fairly cheap in your local car repair shop. To replace the air filter, simply open the bonnet and look for the air box – this is usually situated near the engine. Remove the cover, and take out the old air filter. There may be a number of screws and bolts keeping the cover and air filter in place, so carefully remove these as you go, and – most importantly – keep them safe! Place the new air filter in the air box, and put the screws and bolts back in their proper places.
Flat tyre
One of the most common car repairs faced by people today is changing a flat tyre. The process is fairly simple and just requires a few tools. Use a jack to lift the car until the wheel is just slightly off the ground. Remove the wheel nuts one at a time, while keeping the wheel in position. Remove the old tyre, and replace with the new one. Resecure the nuts by hand before lowering the jack and tightening the nuts with a wheel wrench. Most new cars will come with a tyre inflator kit instead of a spare tyre – if you need to repair your wheel and this is the case, then you can usually find instructions on the packaging.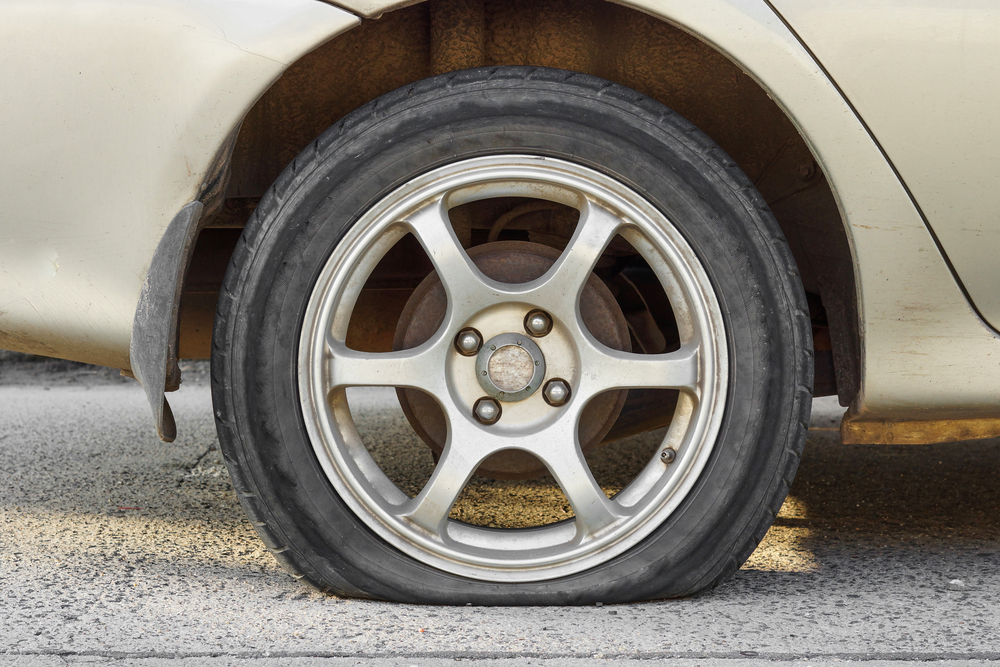 Minor crack on windscreen
Minor chips on the windscreen can be repaired from home, and usually don't cost very much at all. You can buy windscreen repair kits online, or from plenty of garages and car repair shops. Usually, windscreen repair kits will come fully equipped with everything you'll need for the job, as well as an instruction booklet to help you do the job correctly. You can save even more money on your windscreen repairs by fixing the problem as soon as it occurs to prevent a small chip turning into a large crack.
What NOT to change
While there are plenty of car repairs you can easily do yourself at home, there are also plenty best left to the professionals too. One of these car repairs is changing the airbags. Airbags contain a small chemical explosive which goes off when the car decelerates at considerable speed. If you attempt to change the airbags yourself, you're not only putting yourself in danger by handling a small explosive, but you're also putting yourself and your passengers in danger as the airbag can easily be fitted incorrectly, meaning it may not even go off at all if you're involved in a car accident.
Another example of a car repair you shouldn't attempt is the clutch. Changing the clutch is incredibly complex, and could be quite dangerous if not done properly. Changing the windscreen is another repair best not to do yourself. While fixing a minor crack is perfectly fine (as explained in the point above), changing an entire windscreen is far more risky. When changing a windscreen, you could very easily drop the glass, which could be very dangerous if dropped inside the car.
Final tips
Although plenty of these simple car repairs can be carried out at home with relative ease, you should always visit a mechanic if you're not sure or if you feel uncomfortable about carrying out certain car repairs. You should also consult your car manual too as each car is made differently, meaning how you may repair one car could differ to how you repair another.