Published: 13/01/2017

The rising cost of care homes means it might now be cheaper to hire a carer instead of applying for long term residential care. Reports suggest people could save money by opting for home care as opposed to residential care. Mr Lender, a UK based short term loan provider, looks into why care homes may cost more than home care, and how you can save money.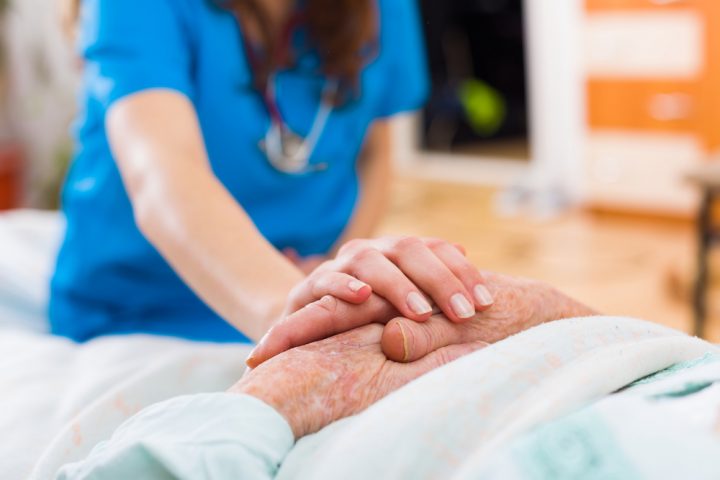 Statistics show the cost of care homes is increasing year on year. Care homes are faced with regular household bills such as food, energy, and maintenance, but on a much larger scale. Care homes are also faced with rising wages and, in some cases, rent. The Telegraph claim local authorities do not provide enough money to the homes, so the money needs to come from residents who privately fund their bills.
In 2015, Citizens Advice found that fees had increased by £900 per year. They also found that tens of thousands of people were given just a few weeks' notice prior to price increases.
According to healthcare researchers, LangBuisson, residential care can cost as much as £37,500 per year. Additional things such as day trips out, visits to the hairdresser and therapy in some cases, are all charged extra. While most home care nurses will work via an agency. Agencies tend to charge on average £600-£800 per week for 24 hour care – this equates to £31,200 per year.
In 2015, the Conservative government vowed the elderly wouldn't need to sell their homes to cover the cost of care home bills. But only last year the House of Commons library found 50,000 pensioners needed to sell their homes.
Home care provider, Prestige Nursing+Care say almost 75% of people believe they will have to make do with whatever they can afford when relatives need social care. Just over 25% think they'll be able to choose care services without thinking of the cost. While just 10% of people surveyed believe they should pay for long term care from their own pockets.
Many people believe the government should be completely responsible for covering the cost of residential care. Though due to the aging population, it is simply not affordable for the government to handle these sort of costs.
John O'Connell, Chief Executive of the TaxPayers' Alliance says "funding social care is one of the biggest issues facing politicians, but temporary hikes to council tax are not an adequate solution".
Although there is government funding available, only people with assets totalling to less than £23,250 are eligible. Assets such as family homes are included in this capping criteria. There were plans to push this threshold up to £123,000, with private social care bills capped at £72,000. However this has been delayed until 2020. The government said they were concerned this change could cost £6billion over the next five years to implement. They said they couldn't afford "expensive new commitments like this" at a time of austerity.
Managing director of Prestige Nursing+Care, Jonathan Bruce, said "more and more people are likely to have to fund care privately without relying n government support".
In order to help fund the cost of residential care, the government has proposed allowing local authorities the option to raise council tax bills by 6%. This decision was heavily criticised as this is likely to hit lower income households harder than most.
Opting for a private home care nurse could potentially save money, compared to using a residential care home. Residential care workers are usually paid minimum wage, but the additional costs of rent and bills, means the overall cost of using a residential home is pushed up.
Martin Jones, from home care agency Home Instead, said "residential care providers have to deal with the leasing and upkeep of a building. There are a lot more lines on a care homes profit and loss sheet than there would be on ours."
Cost of care homes vs. cost of home care
Home care for 14 hours per week costs an average of £11,000, while 24 hour care can cost around £30,000. The cost of residential care homes fluctuates depending on the level of care required, and the quality of the home. Care home costs are also dependent on the location.
The cost of care homes versus the cost of home care ultimately comes down to how much care is needed – is it just help with everyday tasks such as shopping and cleaning that is needed, or is it more than this? Is a 24 hour nurse more likely to be required? If staying at home is an option, it may be cheaper to hire a carer to carry out home visits.
The total asset cap of £23,250 is applicable for everyone applying for help with social care bills. However, while the cost of the family home is included within this cap for people applying for a residential care home, those staying at home are exempt. This means it may be easier to apply for extra help if it is possible to continue living at home.
As the rising retirement age causes savings worries, it may be best to consider saving for long term costs early. Saving early for retirement and potential care home bills will help ease the strain and stress if you're ever in need of a little bit of extra help.