Published: 06/06/2017


Having a pet is wonderful – the amount of love you feel for them, and the love and loyalty they show in return is second to none. Although, while it's lovely having a pet it can become quite expensive. One way you can save money when it comes to your pets, is to make your own treats. Not only will you feel proud when your pet shows appreciation for your creations, but you could save plenty of cash too. Take a look at these 10 pet treats from Mr Lender.

Dogs
Dried fruit, veg and meat
One very simple, very quick way to make treats for your dog, is to dry your leftovers in the oven. Chop up any leftover meat, fruit and veg, spray with cooking oil, then leave in the oven at gas mark 6 until dried. These little snacks are perfect for when you go out walking with your pooch. Be careful though, as there are some fruit and veg that dogs can't eat, such as:
Grapes
Tomatoes
Avocado
Mushrooms
Onions
Cherries
Asparagus
Frozen peanut butter yoghurt treats
This simple treat is perfect for the warmer weather. Simply melt one cup of peanut butter in the microwave before mixing in 900grams of original yoghurt. Pour the mixture into cupcake cases, and then place them in the freezer on a level surface.
Dog biscuits
If you're feeling up to a bit of serious baking, why not make these yummy dog biscuits. Made from pumpkin, peanut butter, eggs and flour, these dog biscuits are a delicious treat for any dog. The recipe makes around 30 large dog treats, and only take 15minutes in the oven.
Valentines dog treats
You don't need to wait until Valentine's Day to show your dog a little love – make these heart shaped treats any time of the year. All you need to make these treats is chicken, rice flour, parsley, and rice (cooked and mashed). They're cooked at gas mark 4 for 20-30 minutes and are best stored in the fridge.
Diabetic dog treats
Just like humans, dogs are prone to diabetes too. If your dog suffers with this disease, you can make these special dog treats. They're made from wheat, flour, eggs and beef liver, and take just 15 minutes to cook.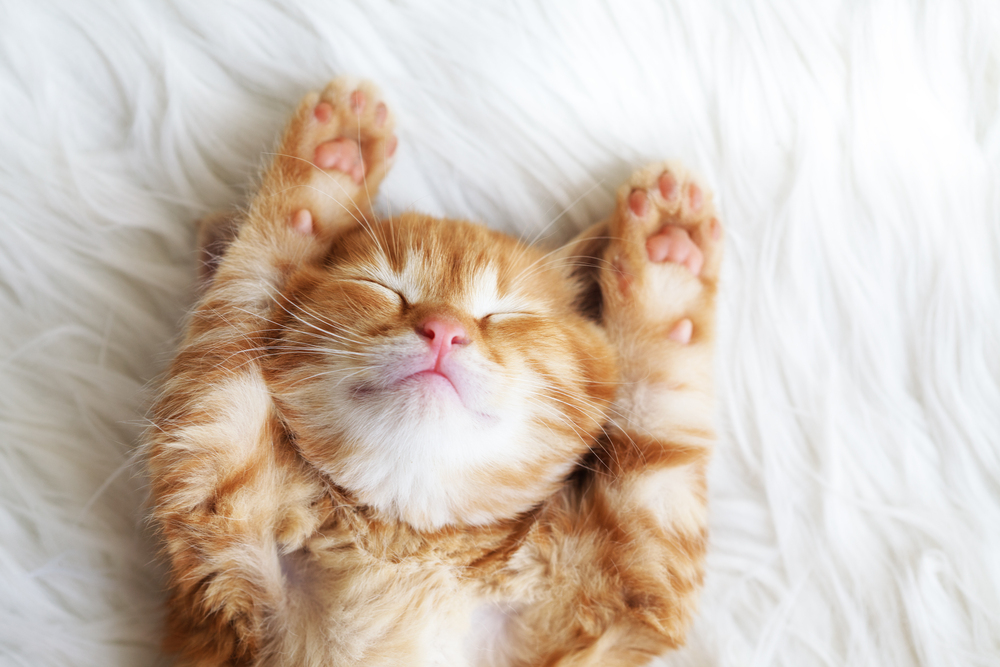 Cats
Cheesy treats
If you have a cat, you may want to give some of these special treats a go. These simple cheesy bite treats take just 20 minutes to make, and are made from flour, cheddar and parmesan cheese, plain yoghurt and cornmeal.
Tuna treats
It's a well known fact that tuna is a cat's best friend. Why not quickly knock up a batch of these quick cat treats using a can of tuna, egg, flour, water and parsley. Bake them for 20 minutes in the oven at gas mark 4.
Tuna and catnip croutons
Because everyone deserves a special treat every now and again. Treat your cat to these delicious croutons, made from tuna, coconut flour, olive oil, eggs, water and dried catnip. They take just 12-15 minutes in the oven, and will keep for a week in the fridge if placed in an airtight container.
Organic cat treats
If you want the best treats possible for your cat, you may want to try out these organic cat treats. They take just 20 minutes to bake in the oven at gas mark 4. Make them from wheat flour, powdered milk, chopped chicken, oil, egg, water and catnip.
Homemade dog and cat treats
When making homemade pet treats, always make sure you check the ingredients before giving them to your pets. Just like humans, pets can have food allergies and intolerances too – if you do give your pet a treat and they then have a reaction, make sure you seek medical advice if they appear to be in a bad way.