Published:
19/12/2022
and written by

P Smith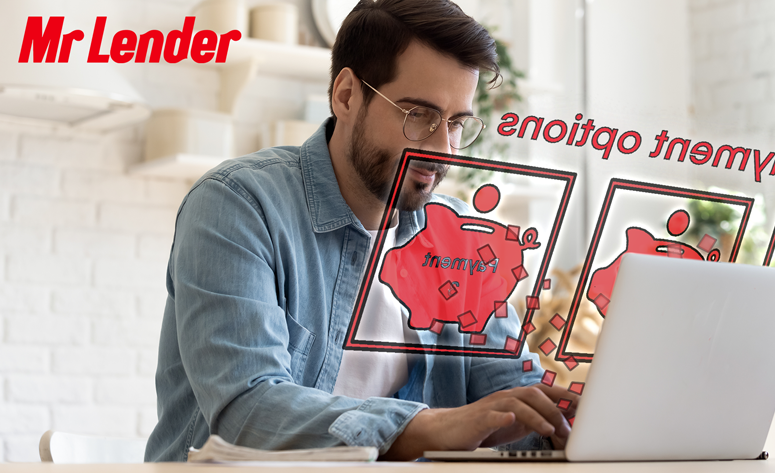 It's a financially difficult time for many, and money doesn't seem to be going as far as it once did. At Mr Lender we understand that having problem debt can often feel overwhelming, but there are companies that we work alongside who are there to help and advise you for free. They may help you consolidate your debt, or even contact the companies you owe money to and help arrange a manageable repayment plan. It's worth mentioning that simply receiving advice from one of these companies won't put a mark on your credit file, just as long as you are up to date with any current payments. Below are four companies that Lenders work with and the team at Mr Lender recommend.
**We would always advise speaking with your creditors first, especially if you are worried you may miss a payment because they may be able to help you and set affordable repayment arrangements directly with you.**
PAYPLAN

Payplan offer free, impartial debt advice to anyone who needs it. Whilst they have grown a lot since their creation as a family-owned company in 1992, their mission has remained the same – to help people become debt-free through clear, honest advice and debt solutions that work. Since they started up almost 30 years ago, they have helped over 1 million people to become debt-free, and every year help over 100,000 more people with their finances. When you go to Payplan for debt advice, they will show you all the different debt solutions that are available, so you've got a clear idea of what your options are, and how each one may be able to help you. They can also advise on what the best solution is for your circumstances, plus any other options that might work for you. They perform income and expenditure assessments to work out what you can afford to pay your creditors. They can also set up a debt solution for you such as a debt management plan which stops most communications from your creditors, freezes interest on your debts, sets repayments at a manageable level and gives you the chance to move forward and improve your financial situation. However, if you would prefer to deal with your creditors yourself, you can just visit them for advice about how best to deal with your debts, then take some time to decide what you want to do next. Whether you're just looking for advice you can trust or want to get into a solution straight away, their help is free to everyone, and doesn't have any obligations, strings attached or hidden costs.
www.payplan.com 0800 280 2816
NATIONAL DEBT LINE

National Debt Line is a charity run by the Money Advice Trust, offering free and confidential debt advice and services for people in England, Wales, and Scotland. Their team of expert debt advisers care about improving your situation and will help you to take control of your debts. On their website you will find all you need to get started on your journey to becoming free from debt. There are guides, fact sheets, budgeting tools and sample letters to help you write to your creditors. You can also get debt advice by using the webchat service, emailing, or by calling their helpline. The debt advisers come from a variety of different backgrounds, but all are dedicated to helping you tackle your debts. To protect your confidentiality, they do not use 'caller display' equipment. This means the debt advisers cannot see your number displayed on a screen when you ring. They also have a permanent block on the 'caller return' service. This means that if they ring you back, their number will not be announced as the last number to ring you to anyone dialling '1471'. This is in case you don't want anyone to know that we have contacted you.
www.nationaldebtline.co.uk 0808 808 4000
MONEY HELPER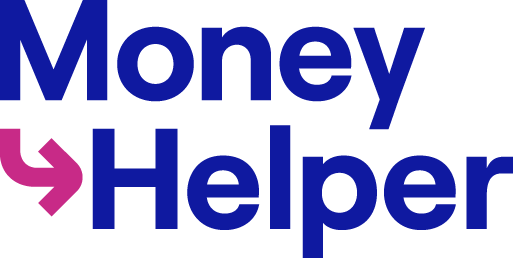 Money Helper brings together the support and services of three government-backed financial guidance providers: The Money Advice Service, The Pensions Advisory Service and Pension Wise, this makes it quicker and easier to find the right help. Money Helper is here to help with problem debt and other financial issues, so you can move on with life. They can help cut through jargon and complexity, explain what you need to do to improve your financial situation and how you can do it. Whatever your circumstances, Money Helper can help either, online, over the phone or face-to-face, with clear money and pensions guidance. They can also point you to other trusted services if you need more specialised support. Open to everyone, Money Helper helps people to clear their debts, reduce spending and make the most of their income. They can help you to plan for major purchases, find out about entitlements such as benefits you may be able to claim, build savings and discuss pension options.
www.moneyhelper.org.uk 0300 500 5000
STEPCHANGE

Stepchange's team of advisors help hundreds of thousands of people every year to deal with their debt problems. With nearly 30 years' experience, you can be confident that they are able to provide the advice and support you need to achieve long-term financial control. Stepchange offer free, flexible debt advice that is based on a comprehensive assessment of your financial situation. They also provide practical help and support for however long it's needed. Some of the people who come to them for help are at crisis point and many don't see a way out, Stepchange helps them to find a way to move forward with financial issues and debt problems. They don't judge people, just provide the support, guidance, flexibility, and solutions that are needed to deal with problem debt. Whatever the situation, they will look for practical solutions that make people's lives better. They hear from clients about the difference their advice makes every day.
www.stepchange.org 0800 138 1111
GOVERNMENT DEBT RESPITE SCHEME

The Debt Respite Scheme (Breathing Space) gives people in problem debt the right to legal protections from their creditors. There are two types of breathing space: a standard breathing space and a mental health crisis breathing space. A standard breathing space is available to anyone with problem debt, it gives them legal protections from creditor action for up to 60 days. The protections include pausing most enforcement action and contact from creditors and freezing most interest and charges on their debts. A mental health crisis breathing space is only available to someone who is receiving mental health crisis treatment and it has some stronger protections. It lasts as long as the person's mental health crisis treatment, plus 30 days (no matter how long the crisis treatment lasts). For more information on this scheme please refer to the Gov.uk website. In order to apply for the scheme, you must have received debt advice, one of the above organisations can provide this and submit and application for the scheme for you.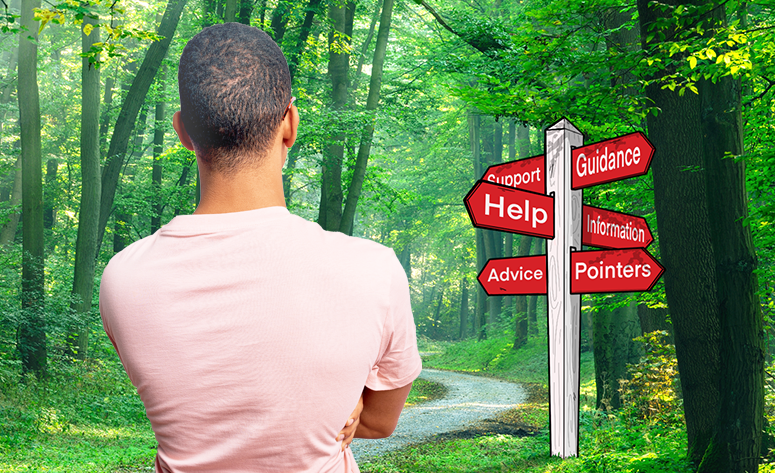 Mr Lender is a multi-award winning lender and is rated five stars on Trustpilot by customer reviews. So why would you choose anyone else for your short term loans?