Published: 03/02/2017

Applying for a payday loan can be the fastest, most convenient solution to a financial emergency. Applications can often be completed online, over the phone or through an app in a matter of minutes. When looking for a payday loan there are a number of terms which you might search for. This could include 'payday loans UK', 'payday loan direct lender' or even 'guaranteed payday loans'.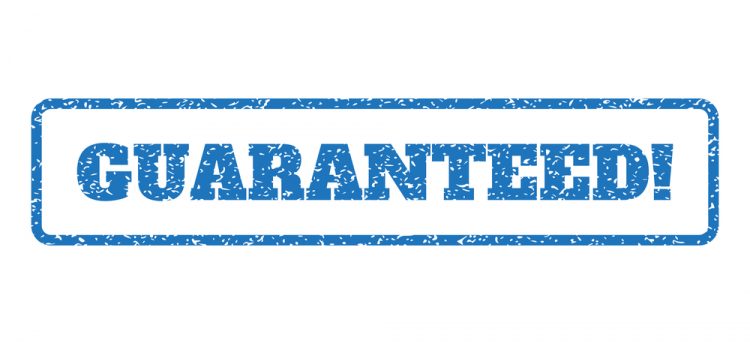 Guaranteed payday loans?
You should try and avoid lenders who offer 100% guaranteed loans, as this can be irresponsible lending in some cases. Lenders offering guaranteed payday loans might not be entirely honest or following regulations set in place by the Financial Conduct Authority (FCA). Check the terms and conditions of the lender before applying as it is unlikely the loan will be 100% guaranteed.
Although many short term loan providers offer a variety of loans and repayment options, it is worth noting some loans are impossible to come by. Loans such as 'instant payday loans', and 'guaranteed payday loans' are virtually impossible to find. Lenders offering 'guaranteed loans' will often have a higher acceptance rate when compared to other lenders. However it is unlikely that they will be able to approve each and every loan. There aren't many forms of credit available which are 100% guaranteed.
A reliable direct lender will carry out checks to ensure you are able to repay the amount borrowed. Even lenders offering guaranteed payday loans may decline an application if they do not meet a certain criteria.
Payday loans are a short term financial solution to getting by until the end of the month. For people in financial difficulty, a payday loan can hinder rather than help their situation. This is why 100% guaranteed payday loans are not possible.
Guaranteed loans for bad credit
People who have poor or no credit history may choose to search for 'guaranteed payday loans'. Although most lenders will carry out checks to ensure the loan can be repaid, a bad credit rating isn't always taken into consideration. Some lenders will offer loans to people with poor history, as long as they can prove they have a stable income and money left after their regular outgoings have been accounted for.
Payday loans without credit checks will often be a greater risk to the lender, compared to loans where credit checks are carried out. This is because there is no way of knowing if the borrower has a history of defaulting on payments, or making payments late. This can mean they might charge a higher interest rate to account for the additional risk, or they may include a number of other fees.
Some lenders offering 'guaranteed payday loans' who do not carry out credit checks may ask for some form of collateral to be put forward as insurance, should the borrower default on their payments. However this still does not mean that applications will be 'guaranteed', and they may still be declined.
Guaranteed payday loans online
Payday loan applications can often be completed online relatively quickly. Most lenders will ask you a series of questions relating to your current situation to allow them to prove you're able to repay the borrowed funds. If you can show you have the funds to repay the loan, you are more likely to be considered.
Although you may be able to prove you are likely to be able to repay the loan, a lender offering 'guaranteed payday loans' is still unlikely to be able to provide a 100% acceptance rate.
When looking for a payday loan, applying online may be the most preferable option compared to loan shops or banks. This is because there is usually much less paperwork for online loans and a decision is often reached much quicker. However, as with bank loans, offering a guaranteed loan can be irresponsible in some cases and could potentially lead to financial difficulties in certain situations.
Brokers vs. direct lenders
Some companies offering '100% approved guaranteed payday loans' are brokers, and not a direct lender.  Brokers act as the middle man between the borrower and the direct lender – they pass short term loan applications on to direct lenders. Regardless whether it's a broker or a direct lender offering guaranteed payday loans, you should always check if the loan is in fact 100% guaranteed as it is unlikely to be.
While 'guaranteed payday loans' may seem like the best option for covering a financial emergency, it is worth noting that these types of short term loans are almost impossible to come across. Always check the lenders terms and conditions to avoid using an irresponsible, non-FCA approved lender.