Published: 03/07/2017


While some tasks in life are spoken about often and are usually fairly commonplace (such as getting a mortgage, buying a car, getting a good job, etc.) there are some tasks which are incredibly important but are still often forgotten about. One example, is writing a will. This guide from Mr Lender outlines the importance of having a will, and how to go about writing one.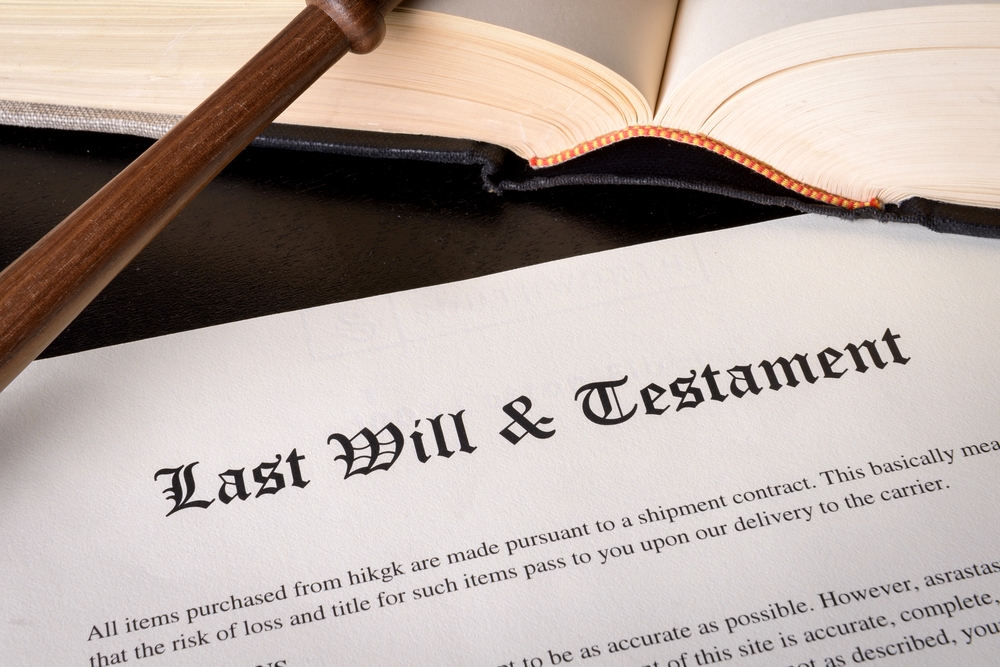 Why should you have a last will and testament?
Having a last will and testament may not necessarily be at the top of your list of priorities right now, but it is incredibly important to start working on one as soon as possible. By writing a will, your family will find it far easier to divide your estate (any property, possessions or money) without any additional stress. Not having a last will and testament also means the law will decide who should get what when dividing up your belongings. This means it may be shared in a way you wouldn't necessarily want or agree with. By writing a will, you can also reduce the amount of inheritance tax due on the value of your property and any money left behind.
Having a will is important if you have children, or another person who depends on you financially, as you can be sure they will be left in a stable position. You may also want to write a will if you intend to leave any of your possessions to someone outside of your immediate family – without a last will and testament, there is no way you can be certain your possessions will be passed along.
The legalities
You don't necessarily need to consult a solicitor or will writing service to write a will – you can quite simply write one yourself. However, it isn't just a matter of writing who you want to have what. For your will to be legal and valid it needs to state how the estate should be shared out, you must be over the age of 18 to write one, and the will must be signed and dated by you in the presence of two witnesses. The witnesses will also need to sign and date the will, and they cannot be anyone who is going to inherit anything from the will, nor can it be your husband, wife or civil partner.
How to write a will
While writing a will isn't necessarily complicated, there a lot of legal loopholes which need to be tied up. You can write your own will if you want to, and this is easy to do if your will is simple and uncomplicated. You can buy last will and testament writing kits for as little as £10 from plenty of stationary shop. Though there are lots to remember when it comes to writing your will – there are certain ways particular things need to be written, and using the wrong wording could mean that your instructions aren't followed, or your requests aren't written. Using a will writing kit will help to alleviate lots of these grammatical/legal loopholes.
It's also important to get the spellings of people's names correct too, as this could also cause problems further down the line when it comes to sharing out the estate. Be specific too when naming people in your will – simply writing "this is being left to my wife and children", state their names instead.
What happens if there are no relatives?
If a person passes away without any living relatives or a last will and testament in place, an attempt will be made to locate any long lost relatives. If no one can be found, the government will claim what is left of the estate. In this instance, it's important to have a will so the estate can be left to close friends or a charity instead. Another situation you may find yourself in, is you may want to leave your estate to your long-term partner. However, they aren't legally entitled to your estate if you're not married. This is another reason why you may choose to write a will.
Make regular updates
A will needs to be updated at least once every five years, or when there's a change in circumstances. This could be that you have had a child, moved house, got married or got a divorce. It is important to keep your will updated to make sure any new assets are going to be given to someone you genuinely want them to go to. If your will isn't updated and you get a divorce from your spouse, they will still be entitled to whichever part of your estate you promised them in your will, and this may not necessarily be something you'll want.
Amending your will
Making a change to your last will and testament isn't simply a matter of opening up a Word document and making the change – a will is a legal document, which will need to be amended legally. To make an amendment to your will, you will need to make an official alteration called a 'codicil'. Just like writing the original will, the codicil must be witnessed and signed for. If you need to make any major changes, you can write a new last will and testament, though you need to explain the new will revokes all previous wills and codicils. The old will should then be destroyed.
When to seek legal advice
It is always important that you seek legal advice if you're unsure of anything when it comes to putting together a last will and testament, though some circumstances may mean you need to get help from a solicitor more than others. Here a few instances where you may want to seek legal advice:
If you share a property with someone who isn't your husband/wife/civil partner
You want to leave money or property to a dependent who can't care for themselves
If you have several family members who may make a claim on your will (for example, an ex-spouse or children from another marriage)
Your permanent home is outside of the UK
You own property overseas
You have your own business
Using a will writing service
If you do choose to use a last will and testament writing service, you must make sure they're a member of either The Society of Will Writers, or The Institute of Professional Will Writers. If your will writer belongs to either of these organisations, they will have regular training in their field, they'll be insured to cover any legal costs if somebody chooses to challenge the will, and they'll also follow a code of practise which has been approved by the Trading Standards Institute.