Published: 24/02/2017

Low income families in the UK have on average less than £100 in savings, according to a recent report. Families earning £1,500 or less each month were found to have an average of £95 in savings and investments, excluding money being saved into pensions. This is down from the previous year where low income families typically had savings of £136. UK based short term loan provider, Mr Lender, looks at the effect inflation has had on savings.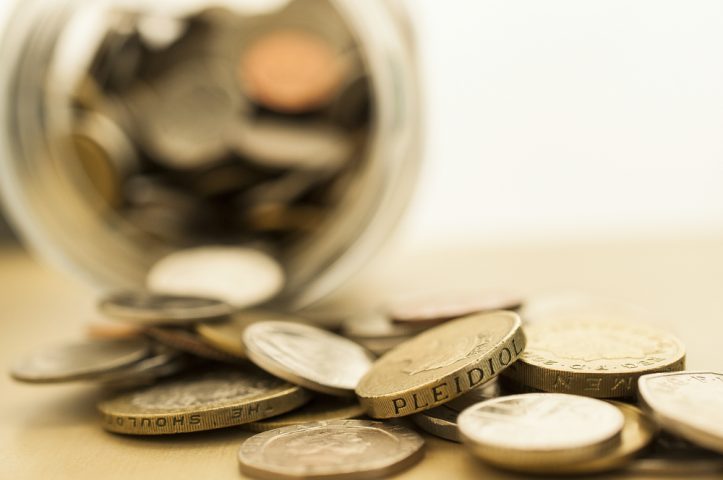 The Family Finances report carried out by insurance company, Aviva, surveyed 2,300 people aged between 18 and 55. The people surveyed also had to live as part of a family group for them to be included. According to the survey only three regions in the UK have more than £3,000 in savings per household.
London tops the list with average savings of more than £13,000, which is claimed to be due to higher earnings in the city. The West Midlands came in at the bottom of the list, with average savings of less than £2,000 per household. Scotland was found to have average household savings of £2,595, while Wales had savings of £4,167.
Aviva's Managing Director, Paul Brencher, said "the gulf between low and high income families is showing signs of widening, in a worrying indication that those less fortunate are finding their finances increasingly stretched. While high-income families have been able to increase their savings pots, those with low-incomes have seen theirs fall to less than £100. With inflation climbing fast, families are understandably concerned about the impact of rising prices on their household purse."
Home ownership has also reportedly begun to decline. The number of families who own their own is at a four year low, as 64% of the UK are currently homeowners. Low income families are the least likely to own their own home, at 41%, while 90% of high income families own their home.
Brencher says that despite record low mortgage rates, low income families could find it difficult to come up with the deposit, and to qualify for these low rates. He said "Britain's broken housing market means becoming a homeowner is a distant dream for many families, and government plans must swiftly be turned into action to stem the tide of inequality."
The effects of inflation
The rate of inflation is a way of measuring how the price of goods is reacting to the economy. When the price of goods goes up, the rate of inflation goes up. When inflation is high, business owners tend to benefit the most in the short term. As the cost of their products increase, they start to make more money. Low income families however tend to feel the brunt of inflation the most as the rising cost of living makes it increasingly difficult to cover the cost of basic necessities.
It can also be difficult to handle rising inflation if wages do not rise at an equal pace. People on fixed or frozen wages may find it the most difficult to handle as they are not earning enough to manage the rising cost of goods.
How low income families are likely to be affected by inflation
As inflation continues to rise, low income families will see their household bills begin to rise. Food shopping is one bill which is likely to become a more expensive affair in the coming months. As a way of combating rising inflation, the Bank of England is likely to keep interest rates low – this means low income households are likely to have even less of an incentive to save. House prices are also likely to increase as the cost of borrowing falls as a result of the low interest rates.
Although interest rates remain at lows of 0.25%, Brencher stresses the importance of  continuing to save to tackle rising inflation. Household bills are set to rise over the coming months, as are a number of other costs. But to avoid the danger of falling into financial difficulty, low income families should continue to save in the meantime.