Published: 06/03/2017

Here is a list of tips to consider if you want to save money on your travel insurance:
Get covered for every possible scenario
Buy your insurance well in advance
Consider annual insurance if you're a regular flyer
Get an EHIC
Check if you're already covered
Consider family insurance
Buy your insurance separately
Compare the excess
While you may hope to never need to use your travel insurance, sometimes the unexpected happens. Whether it's a cancelled flight, or a pre-holiday illness, the right travel insurance will pay when you need it. You might think you can save money by not getting insurance at all – but travel insurance will have you covered from the moment you take the insurance out, right up until you return from your trip. Mr Lender, a leading UK based short term loan provider, has put together a guide to help you save money.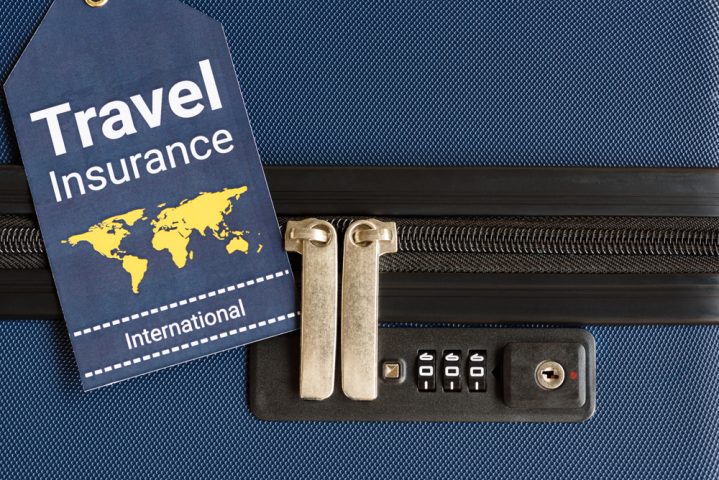 Get covered for everything
When buying your travel insurance, always think about what you might need cover for – if you are taking any expensive personal items, if you plan on doing any water sports or hiking, make sure you're covered. Try using comparison websites and best buy tables to look for the best deals for you.
If you ever find that you need healthcare abroad, you will usually be covered for bills up to £1million. In some cases you might be covered up to £10million. While you might never need to be covered for this much, some countries have notoriously high medical bills. If you plan to travel to America or Australia for example, make sure you have high medical cover as this could save you a great deal in the long run.
Buy it early
It is also important to book your travel insurance as soon as you book the holiday as you will then be covered for any pre-holiday emergencies. By taking out the right travel insurance, you will certainly save yourself a lot of money in the long run.
Consider annual insurance
If you're a regular flyer, you may be able to save money by taking out annual travel insurance instead of individually. If you only tend to travel to Europe, consider limiting your insurance to Europe only as this could save you money too. Again, shop around to make sure you're getting the best deal for your needs and requirements, and make sure you're covered for everything.
Get an EHIC card
A European Health Insurance Card (EHIC) could save you a great deal of money if you travel to Europe. By having one of these cards, you can get treatment in state run hospitals abroad for a reduced cost, or for free. Not all European countries accept the card, but the vast majority do. Having this card could save you money on your travel insurance and health bills abroad, but make sure you still get insurance to cover you for other emergencies such as lost or stolen luggage, or cancelled flights.
After the UK officially leaves the EU, it isn't known whether the cards will still be valid. However there are a number of countries, like Norway and Iceland for example, who are not EU members but still accept the card – so it is likely the UK could still use these cards abroad.
Check if you're already covered
Some bank accounts come with additional benefits such as free travel insurance. Check with your bank if you are already covered as this could save you a nice amount of money. Some banks will also offer additional perks for a fixed rate each month, for example Nationwide offer worldwide family travel insurance, family mobile phone insurance, UK and European breakdown and recovery assistance and much more, for £10 a month. This is something you may want to consider if you fly regularly as it could save you money.
Credit cards will also sometimes offer travel accident insurance which covers holidaymakers for accidents on a train, plane or in a hire car. However you will only be covered if you paid for the transport using the credit card, and you're also not covered for anything else with this insurance. So while you may be able to save a small amount, it is still worth taking out additional insurance to ensure you are covered for every possible situation.
Get family insurance
You may also be able to save money by getting family insurance, rather than individual insurance. Booking as a family or couple might get you discounts on your insurance, however if you are over the age of 65, or you're travelling with someone who is, it might be worth getting insurance separately for you or that person. Insurers will usually put up the cost of insurance for anyone over 65, as they are considered a higher risk.
Get private insurance
According to some reports, buying travel insurance through a travel agent could cost seven times more than getting it privately. Always shop around before getting your travel insurance, as most banks and supermarkets will have cheap insurance on offer.
Compare the excess
To save money on your travel insurance, your best option is to use a comparison site. But make sure you compare the excess on different policies too, as it could cost far more than necessary if you have to claim when the excess is high. You could save a great deal by opting for a policy with low excess.