Published: 16/02/2017

Santander have become the first UK bank to let their customers manage their accounts using their voice. The update to the bank's SmartBank app for iPhone means account holders can now check their balance, authorise payments to existing payees and report a stolen card. They can also use their voice to find out how much they've spent. UK based short term loan provider,  Mr Lender, looks at how customers will benefit from the changes.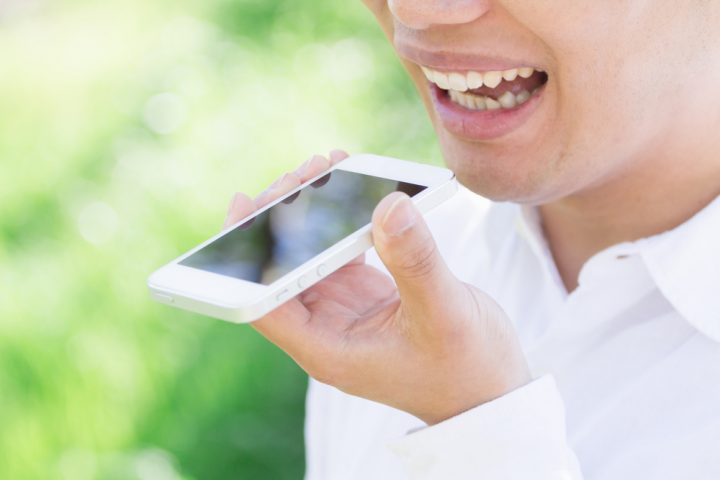 Other high street banks have updated their mobile apps to allow customers to log into their account using their voice. However Santander is the first to allow customers to carry out actions through the app using voice recognition technology.
Head of Technology Innovation at Santander, Ed Metzger, said "the worlds of technology and banking continue to evolve at pace, working hand in hand to deliver a friction-free user experience. We are excited to be the first UK high street bank to enable customers to make payments using their voice, offering them another channel of choice in how they wish to bank."
The new technology is currently being piloted on their iPhone app. The bank say they are still "exploring and developing" the app for Android users. Santander first began using voice recognition technology, when they introduced a new function called "voice assistant banking" in 2016. This allows customers to ask questions based on their spending habits.
Metzger added that the "appetite for simple, intuitive banking solutions has grown significantly in recent years. This pioneering technology has huge potential to become an integral part of the future banking experience, playing a transformational role in the industry and redefining how customers choose to manage their money."
How the Santander app changes work
To be able to make payments using their voice, customers need to first log into the app as usual. Once logged in, the account holder can use their voice to pay, as well as a number of other functions.
The future for mobile banking
Santander say the update could help vulnerable customers who find speaking easier than typing or using online banking. It could also help account holders who prefer to bank from home.
Banks have seen an increasing number of customers opting to bank through an app or online, instead of in- branch. HSBC recently announced they would be closing 117 branches this year as they have seen a 40% decline in the number of in-branch visits. Banks are now beginning to invest in technology as more customers opt for online or telephone banking.
Plenty of new banks on the market are choosing to not open branches at all, and instead work exclusively online and through mobile apps. Plenty of companies have previously taken advantage of voice and fingerprint recognition, also known as 'biometric authentication'. Apple, Samsung, HTC, Sony and LG, as well as many other companies, have introduced fingerprint scanner technology to their devices. In 2016, MasterCard also launched a pilot which allowed customers to use facial recognition at the checkout. This is essentially just a 'selfie' to authenticate payments.
Concerns about biometric authentication
US cyber security firm, SecureAuth, ran a survey this year which showed almost half of all UK companies intended to use biometric authentication in the next five years. However people have expressed concerns that information given to set up the authentication process could be used for other purposes without the user's permission.
As the future of banking continues to evolve, it is likely that many more banks will join Santander in updating their services to meet the changing needs of their customers. Today's society is becoming ever more dependent on technology, and less so on more traditional means of carrying out day-to-day tasks. However there are still a great number of people who struggle to handle the changing times, and it is more important than ever for companies to cater for both types of customers.