Published: 23/01/2017

Thousands of grandparents could be missing out on Grandparent Credits, research has found. The scheme was launched in 2011 to help grandparents who take time off to look after children. Mr Lender, a UK based short term loan provider, looks into the scheme and how more could benefit.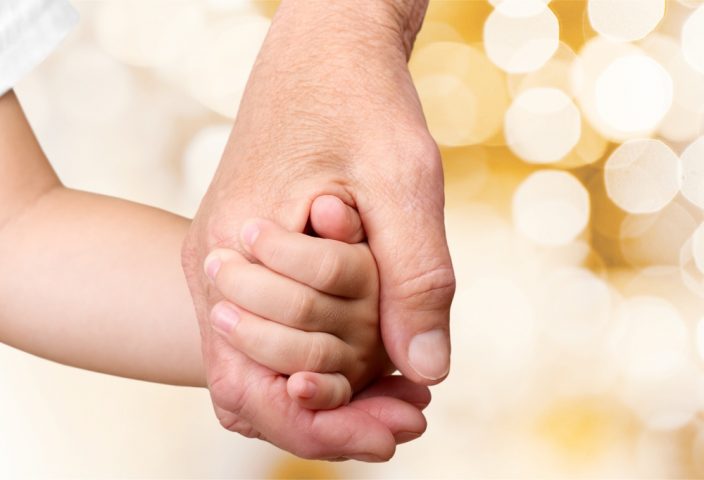 The scheme known officially as Specified Adult Child Care Credits, was designed to allow grandparents to boost their state pensions after they take time out to look after children. Grandparents and other family members are able to claim National Insurance credits for looking after children. This is to allow the child's parents to return to work.
Sir Steve Webb, from mutual insurance company Royal London, claims the missing National Insurance (NI) credits could boost state pensions over the course of retirement. Sir Steve, who is a former Liberal Democrat MP, put in a Freedom of Information request to HM Revenue & Customs (HMRC). This soon revealed the "massive non-take-up" of the scheme.
Figures show almost 1,300 grandparents and other family members benefited from the scheme from January to September 2016. The number of people claiming also seems to be falling, as 1,725 people benefited from the scheme in 2013. Royal London insurers are now calling on the government to improve the publicity of this scheme.
Sir Steve said "my Freedom of Information reply shows that an average of just two grandparents per parliamentary constituency – less than 1,300 UK wide – are claiming the credit. I reckon there could easily be 100,000 working age grandparents who should be benefiting."
Royal London found that 1.27million mothers with one or more children under 12 relied on a grandparent to provide care. The insurers claim 230,000 of these women were in their 20s. This means more than 100,000 grandparents could benefit if only half took advantage of the scheme, according to Royal London.
According to gov.uk, 63% of all grandparents with grandkids under 16, help out with childcare. They also claim that one in three working mothers rely on their parents for child care.
Sir Steve said "many families rely heavily on the support provided by grandparents to enable them to combine paid work and family life. The fact that there is a scheme to make sure that grandparents do not lose out by protecting their state pension rights, is a good thing. But the scheme is not much use if hardly anyone takes it up. The government needs to act quickly to alert mothers to the fact that they can sign over the NI credits that they do not need."
Grandparents could lose around £230 from their state pension for each year taken off work to care for a child. By taking part in the 'grandparent credits' scheme, as it is unofficially known, they could claim this back. Parents are usually able to claim these NI credits if they take time off to bring up a child. By using the scheme, the grandparents can claim these credits instead.
National charity, Grandparents Plus, said grandparents were "a lifeline to families squeezed by falling incomes and rising childcare costs." The charity's Chief Executive, Dr Lucy Peake, said "when [grandparents] give up their own jobs to help out, they shouldn't damage their future state pension in the process."
The government responded to the claims, saying 5,000 people had benefited from the scheme since it was launched in 2011. They said "those credits are available to people in a small number of circumstances. As with all credits, details of the Specified Adult Childcare Credits are well publicised on gov.uk and are promoted through a number of consumer websites."
Applying for grandparent credits
To qualify for state pension, you need to have contributed 35 years of National Insurance. If a grandparent takes one year off to look after a child, they could lose 1/35th of their state pension. National Insurance credits builds this up to avoid any loss of pension.
Both the parent/s and the claimant need to sign the application form before it is submitted to HMRC. Anyone below the state pension age, but over 16, and caring for a child under 12 can make the claim. An interactive application for Specified Adult Childcare Credits can be found online