Published: 18/08/2017


Going travelling is the dream for many – seeing the world, experiencing new cultures, meeting like minded people from all around the world and making friends for life. However many believe it to be too expensive to even consider a possibility. If travelling the world is on your bucket list, take a look at this post from Mr Lender to find out how you can do it on a budget.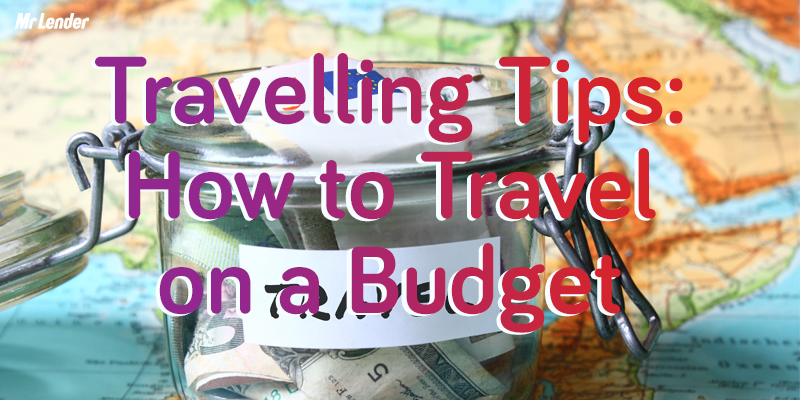 Travel tour operators
One of the best ways to go travelling is to go with someone who knows the lay of the land. They can advise you of all the best restaurants and bars in the city, the best places and companies to book excursions with, the best hostels and hotels to stay at, and maybe even how to say a few basic greetings. Thankfully, companies like Busabout are available who will do all of this and more.
Booking your trip through Busabout will give you access to experienced tour guides who can give you a rundown of the local history as you travel between cities, as well as information about where to spend your time and money while you're there. Best of all, it's much cheaper than paying for individual flights or train fares between cities.
Busabout works using a 'pass' system for their Europe tour, which lets you visit 46 destinations across the continent. The Busabout season runs from May to October, meaning you can travel to any of these 46 destinations for five months of the year. Busabout offer a number of different passes, including the 'Unlimited Pass' which does exactly what it says on the tin – you can travel to as many or as few of the 46 destinations however many times you like from May to October. They also offer 'Stop Passes' which works much like a standard bus ticket, by allowing you to visit 3, 6, 9, 12 or 15 destinations.
Another great thing about Busabout is that you can spend as much time in each city as you like. So you could very well buy a three stop pass and spend 6 weeks exploring these three destinations and the surrounding cities.
An Unlimited Pass for Europe with Busabout will currently set you back £905, while a 3 Stop Pass costs £299. If you're a student you could get even more of a discount on your ticket. These passes include travel between each destination, as well as onboard entertainment and an experienced tour guide. Busabout will also drop you off outside one of the best value for money accommodations in the city – whether it's a hostel or a hotel – and they'll pick you up from the same spot when you're ready to move onto your next destination. You're also provided with a sense of security by travelling across Europe on a coach, as travelling via other means can be rather intimidating and can sometimes open you up to pickpockets and thieves.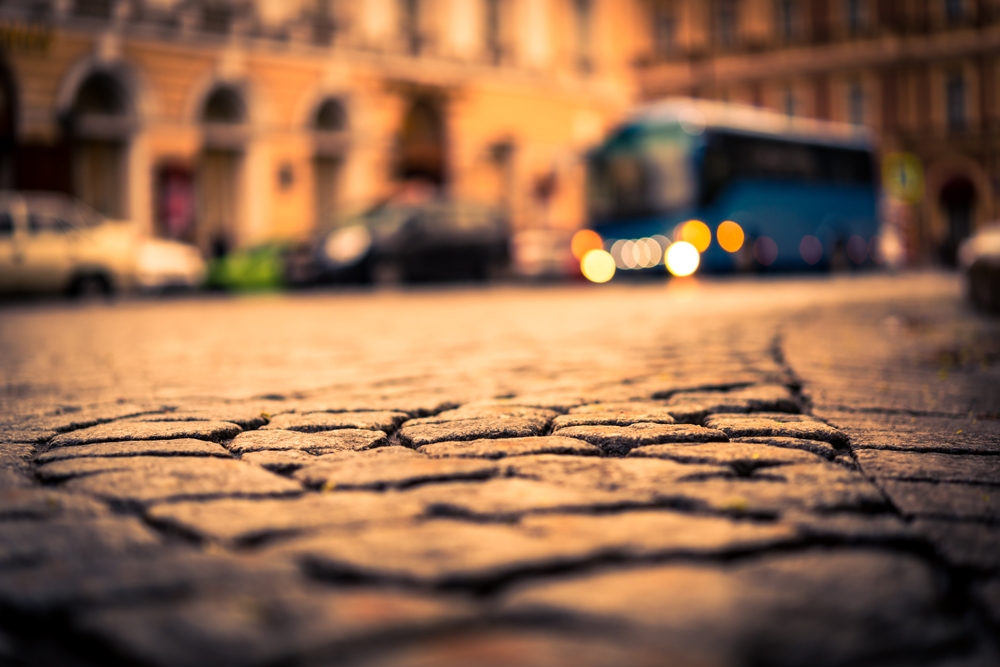 If you're looking to save money when travelling, taking a trip with a tour operator such as Busabout is certainly the way to go. Considering the passes are valid for five months and span across 46 destinations, this works out to be incredibly good value for money. Also, companies like these regularly have discounts and deals available, meaning you could get your ticket for even less.
Busabout currently have a 20% discount on their Europe tour tickets, meaning an Unlimited Pass will cost just £724. They also have a 30% discount on their three stop pass, meaning this will cost you just £209.30. While the initial expense may feel like a bit of a shock on your bank balance, it will certainly save you plenty of money in the long run. You will also receive a booklet when you travel with Busabout, which gives you special discounts and lower rates on top tourist attractions and restaurants in each city – saving you yet even more money.
Other websites to look into include Contiki and Top Deck, who offer a very similar service to Busabout. These tour operators are also not just restricted to Europe; by travelling with them you can visit plenty of places including Asia, USA, and Morocco to name a few.
Interrailing
Another option to consider when going travelling on a budget is Interrailing. This has long been quite a popular choice for many who decide to go travelling around Europe, and is fairly cost effective depending on how long you intend to go travelling for. Like Busabout, Interrail offer a number of passes to suit a range of travellers. For £194 you can get a pass which allows you to travel five times within a period of 15 days, or if you're going in for the long haul, you can get a pass which will allow you to travel every day for a month, costing £464.
Travelling with Interrail means you can visit up to 30 countries, including Austria, Turkey, Romania and Croatia to name a few. An added benefit of travelling with Interrail is that they also travel to the UK, meaning you can start your journey from home. With Busabout, you will need to catch a flight to a destination on the map before you can pick up the coach and begin your adventure – which is an added expense to bear in mind.
Another thing to consider is that Interrail is much faster than a coach. A trip from Paris to Amsterdam will take 3hours 20minutes with Interrail, while the same journey with Busabout will take 10 hours with a stop in Bruges, Belgium on the way. While Interrail may work out slightly more expensive if you're planning on travelling for more than a month, it might be an option worth considering if you do suffer with travel sickness.
Accommodation
Once you've made a decision as to how you're going to get about, you'll want to begin looking into accommodations. If you want to save even more money, you may even want to base your trip on which towns and cities are the cheapest to travel to.
If you're used to staying in hotels and having an ensuite bathroom, the thought of staying in a hostel might frighten you somewhat. Thoughts of hostels might conjure up images of dingy dorms with grotty bunk beds and metal lockers. However, if you're trying travel on a budget, hostels and P2P rooms are most definitely the way forward. Lots of hostels in fact have private rooms with ensuite available too, and cost just a fraction of the price of a hotel. While a shared dorm will save you far more money, booking a private room in a hostel will still save you money compared to a hotel in the same city.
According to one report from Campsy, the cheapest city for their hostels is Kiev, Ukraine. Their hostels are on average just £4.77 per night – that's cheaper than a Big Mac meal from McDonald's, a month's subscription on Netflix, and even a cheese and mushroom croissant from Starbucks – bargain. Cairo, Marrakech, Kuala Lumpur and Tirana complete the top five cheapest hostels, all coming in at under £7 each per night. Switzerland appeared five times in the top 10 most expensive, with St Moritz and Lausanne topping the list at over £44 each per night. As a comparison, an average night in a hostel in London came to £20.67 per night, while New York came in at £39.77 per night.
If you do choose to stay in a five star hotel, the cheapest place to stay – according to Campsy – is Sarajevo in Bosnia and Herzegovina, at £202.14 per night. Quite unsurprisingly, the most expensive place to stay for a five star hotel was Monte-Carlo in the playground for the rich – Monaco. Monte-Carlo came in at a staggering £2,136.50 per night. London came in at 9th most expensive for a five star hotel at £1,037.97 per night.
P2P accommodation is another cheap way for you to travel on a budget, and will certainly save you money compared to a lavish hotel. P2P stands for Peer to Peer, and applied to accommodation is essentially a form of house share. This can include renting out anything from a room to an entire home. The most notable company who provide P2P accommodation is quite possibly Airbnb. While there are lots of other companies offering a similar service, Airbnb is possibly the most renowned.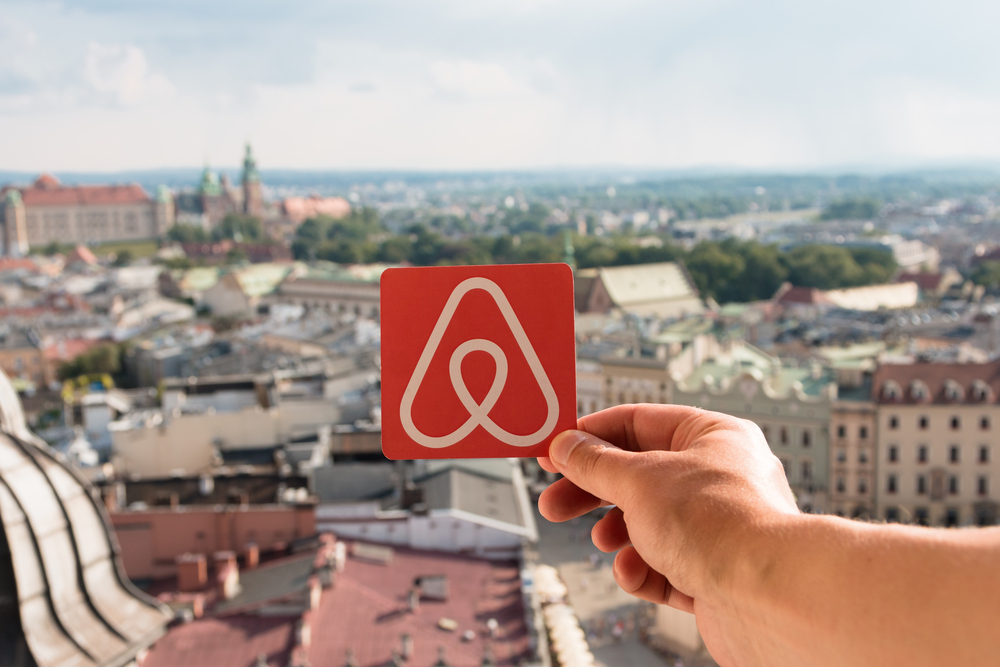 Campsy claim the cheapest city to book P2P accommodation is Skopje, Macedonia, at £27.29 per night. The most expensive was Punta Cana in the Dominican Republic at £312.16 per night, followed closely by St Moritz at £261.84 per night.
Overall, the most expensive place to stay according to Campsy is Monte-Carlo, with a one star hotel coming in at £243.07 per night. The cheapest place to stay is Kuala Lumpur, with a hostel costing as little as £6.29 per night, a five star hotel coming in at £220.05 per night.
Best times to go travelling
So now you've arranged how you're going to be getting about and where you'll be sleeping, you need to decide when's the best time to go. Depending on where you decide to travel to, the best time to visit will vary. You will need to consider things such as peak tourist seasons, as well as the weather and national holidays.
If you decide to go travelling across Europe, the best time to travel to make the most of the warm weather is during the summer months. However, this also happens to be peak season so may end up costing far more than it would if you chose to travel at other times of the year. For example, a city break from London to Barcelona in February will cost anywhere from £150 for three nights, staying Friday to Monday. However the same holiday for three nights in July will cost almost twice as much at £382. By travelling out of season you may not be able to guarantee the weather, though you will be able to save lots of money.
If you currently live in the UK and you have children, it's almost guaranteed that you will be spending more money on your holiday compared to a childless traveller. As soon as the school holidays hit, the prices of holidays skyrocket. A week in Gran Canaria at the end of June for 2018 in a three star hotel will set you back anywhere from £251 per person. The same holiday in the middle of August next year will cost £501 per person. So if you do want to travel to Europe and catch the warm weather, avoid going during the school holidays. While it may cost a bit more compared to travelling out of season, the alternative is far more expensive.
You will also need to keep the weather in mind if you choose to travel further afield, as monsoons and rainy seasons could put a stop to any sightseeing plans you might have. Typically, the best time to travel to Asia is between January and March, or June to September. Again, you will most definitely be able to save some money by travelling outside of these times, though the weather may become a slight issue.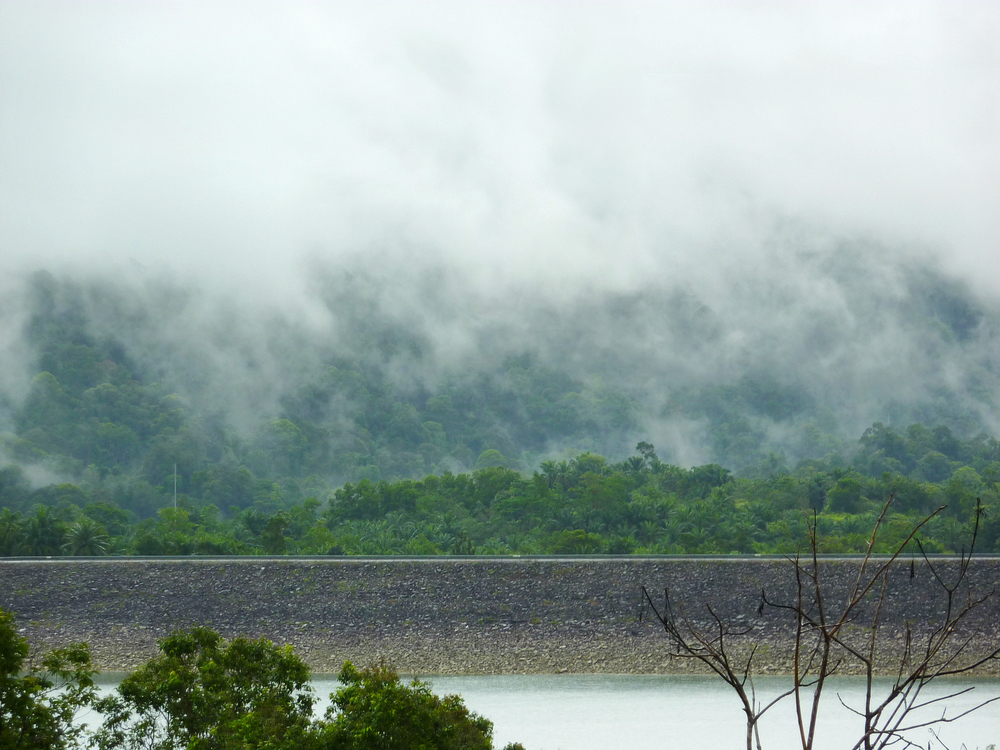 Tips for travelling on a budget
If you are planning on going travelling any time soon, it is more than possible to do so on a budget. While you may still need to save up a fair amount before you go, it needn't cost tens of thousands of pounds. While travelling through Europe is likely to cost far less than travelling further afield, you could save even more money by avoiding countries which trade in the euro. The exchange rate between the pound and the euro is currently quite poor – so you could get plenty more for your money by visiting countries who trade in other currencies, such as Hungary, Poland, Czech Republic, Switzerland and many more.
Another tip for saving money when travelling, is to avoid eating and drinking in and around tourist hot spots. Restaurants and bars will often hike up the prices of their food and drink if they're situated in a profitable location. By heading to a quieter side street, you'll certainly save yourself plenty of money.
Another tip if you're planning on visiting Europe is to avoid the Tuk Tuks. Plenty of cities in Europe are saturated with tour guides offering to give you a guided tour of the city in their tuk tuk. They can often be quite persistent and will try and convince you that you're getting a good deal, however they're usually quite expensive and don't offer much more information compared to if you went on an open top tour bus. Most European cities have tour buses which take you to the biggest tourist attractions in the city, and give you an informative guide as you go round.
Heading to the market to buy food and drink is also going to save you lots of money as you head off on your travelling adventure. Most hostels will give you access to a kitchen with a hob and cooking utensils, so save money by cooking at home instead. You could even try asking the local butcher, grocer or stall holder how they would recommend cooking the ingredients to make a local dish.
If you are planning on visiting Europe – Venice in particular – we have one last tip to leave you with; avoid paying €70 plus for gondola ride by hopping on a traghetto instead. These boats are essentially a plain, unpainted version of a gondola, and cost less than €5 to travel across the Grand Canal in. If you're not too fussed about sharing the boat with other passengers, or not having a man in traditional dress singing to you in Italian – you can save yourself at least €65.