Published: 29/06/2017


Buying a car today is not as simple as it once was. There are now so many different kinds of cars, suitable for a whole variety of different purposes – there's a lot to consider when buying a car. As it is likely to be one of the most expensive things you are going to buy in your lifetime, you're also going to want to make sure you're getting great value for money. This guide from Mr Lender outlines some of the best value for money cars on the market today.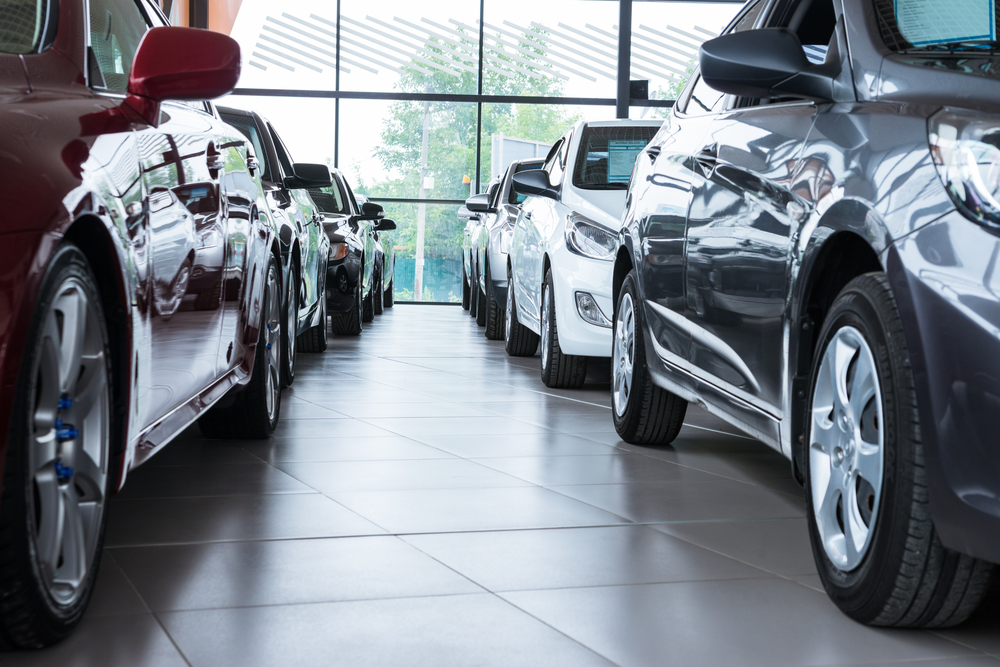 Hyundai i10 – from around £8,761
If it's a city car you're after, the Hyundai i10 is certainly one to look for. It is reportedly a nippy little car, making it easy to navigate the city streets and park in smaller spaces. The Hyundai i10 also has a great amount of boot space, making it a great family car. According to What Car, the Hyundai also offers low interest finance deals if you don't want to buy the car outright. American news channel, CBS, also say Hyundai are one of the cheapest car models to repair.
Skoda Octavia – from around £16,410
The Skoda Octavia is a spacious family car with a large boot which is its biggest selling point. The 1.0litre Skoda Octavia is ideal for low mileage drivers as it has great fuel efficiency. While it may not be the most stylish looking car, it is ideal for families and has low running costs. While the price may be almost twice the cost of a Hyundai i10, it is possible to get it on finance with fairly low monthly repayments.
Volkswagen Passat – from £19,050
If you're looking for a big family car, the Volkswagen Passat is one you should be looking at. With a huge boot and lots of space in the front and back, this car is perfect for families. Its low CO2 emissions mean it is cheap to tax, and it is also fairly cheap to run too. Volkswagen regularly offers great deals on their cars, whether they're being bought outright or on finance.
Kia Cee'd – from £14,515
One of the more cheaper cars on the market, the Kia Cee'd is great value for money. It is cheap to run and often comes with a long warranty too. The car is very spacious overall, and has a larger boot than some of its competitors (including the Ford Focus). This car isn't as fuel efficient as some of the other cars on this list, though it is still relatively cheap to run.
Dacia Duster – from £8,645
The Dacia Duster is one of the most value for money cars on this list, as it is by far cheaper than some of its competitors, including the Nissan Qashqai. While it already comes with more boot space than the Skoda Yeti and Nissan Qashqai, the boot space triples once the backseats are folded down. The Duster is reportedly cheap to insure, and the diesel models are said to have better running costs compared to petrol.
Ford Focus – from £19,415
While this is one of the more expensive cars on the list, the Ford Focus is renowned for its reliability and being great value for money. Money Supermarket say Ford vehicles are amongst some of the cheapest to repair in the UK. While it isn't as spacious as some other cars, there is more than enough space for it to be used as a family car if you have small children. Just like the Volkswagen Passat, the Ford Focus has low CO2 emissions making it cheap to tax. Ford also offer great deals for cars on finance, and they have been known to offer big discounts for those who want to buy their car outright.
Nissan Leaf – from £26,125
By far one of the most expensive cars on the list, you may want to give this one some serious thought before heading to the showroom. However, while it is certainly quite expensive, the Nissan Leaf is great value for money. As it's an electric vehicle, the running costs are next to nothing so you will save plenty of money on fuel. If you do buy the Nissan Leaf, you could also get a 'Plug-in Grant' from the government – up to £4,500 – to put towards the cost of the vehicle. You also won't need to pay any road tax as it runs on electric. When choosing your car, you have the option of two battery types – either a 24kWh or 30kWh. The 24kWh version will do around 70-80 miles on a single charge, while the 30kWh version can comfortably do 100-120 miles.
*Note: the prices shown in this post are simply a guideline and can vary depending on the model of the vehicle you opt for and where you choose to buy it from. These are also the prices shown if the vehicle was to be bought brand new – it could be considerably less if you choose to buy second hand or to get the car on finance.