Published: 30/11/2016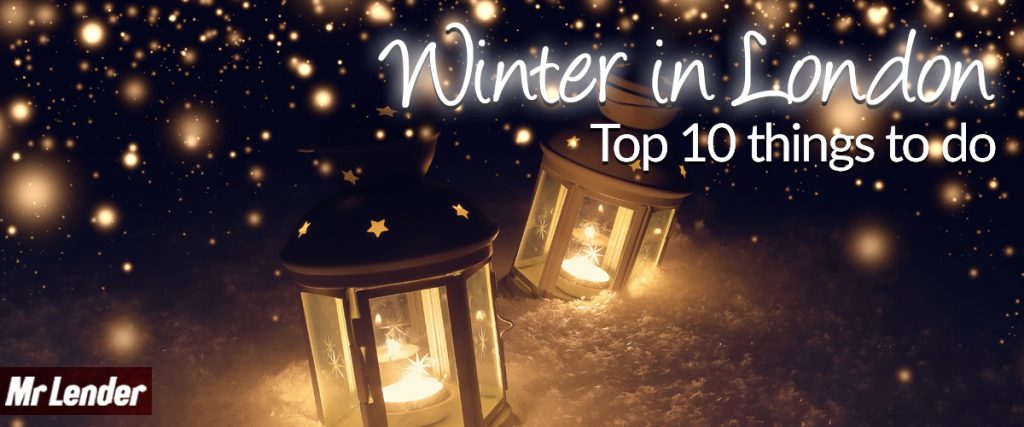 December is fast approaching and whether you like it or not – it's cold, grey and dreary outside. Waking up at 7am isn't as easy as it was three months ago. But don't let those summer blues set in just yet! Winter in London is a special time, full of markets, ice skating rinks, shows, pantomimes, and much, much more. Mr Lender, a leading UK-based short term credit provider, has put together a list of the top ten things to do this season, to keep you and any little ones occupied until Spring.
Hogwarts in the snow
Experience the magic of Christmas this year like never before. Running from the 19th of November to the 29th of January, Warner Bros. Studios are holding the biggest Christmas party since Harry Potter and the Philosophers Stone. There will be Christmas trees lining the Great Hall, and the tables will be decked in traditional Hogwarts style. You will also have the chance to learn about how the set was transformed for the magical festivities during filming.
Winter Wonderland
Now in its 10th year, this Christmas fair promises to be bigger and better than ever. There will be new rides, attractions and shows making an appearance alongside the old favourites. Winter Wonderland will be on until the 2nd of January, and best of all – entry is free. Get your skates on and hit the ice on the UK's largest outdoor ice rink, gorge on sausages, burgers, cakes, and much more, or maybe visit the circus as Zippo comes to town.
Ice skating at Somerset House
Visit during the day for a relaxing whizz across the ice, situated in the beautiful courtyard of Somerset House. If you're after something a little livelier visit in the evening where international DJ's will on be on top form as the ice rink hosts exclusive club nights. The ice rink will be available to visitors until the 8th of January.
Covent Garden Christmas market
With handmade gifts, plenty of food and drink, London's biggest handpicked Christmas tree, and 45 mistletoe chandeliers – there is everything you will need for the perfect winter experience to get you in the Christmas spirit. Children can even meet Santa in his grotto, and go on an interactive tour to meet his reindeer through a mobile app.
Christmas carols at St Paul's Cathedral
Throughout the winter season there will be a whole host of different services and carol concerts at St Paul's Cathedral, including one on Christmas Eve, family carols on the 17th of December, and evening prayers with carols on Boxing Day. All services and events are free and you don't need a ticket to enter (unless otherwise stated) but they do fill up quickly, so get there early to avoid disappointment!
The Great Christmas Pudding Race
What better way to spend the first weekend of December, than cheering on participants at The Great Christmas Pudding Race! On the 3rd of December, teams of six will take part in a obstacle course filled race in Covent Garden, where they will have to battle inflatable slides, foam slaloms, and flour filled balloons to name a few – all in aid of Cancer Research.
WigWam at the Queen of Hoxton
Get cosy under a wigwam on the roof of the trendy Shoreditch bar – the Queen of Hoxton, as they host their Nordic inspired event from the 27th of October, until the end of March 2017. Expect to see feasting halls inside the WigWam, fire pits, drinking horns, and a long boat. The event is open Monday to Saturday, 4pm to 10pm.
New Year's Eve fireworks
The fireworks in London on New Year's Eve are legendary. Thankfully, since 2014, they have become a controlled event, with ticketed entrance to prevent overcrowding. Tickets are a little pricey at £10 a pop, but with plenty of parks and hilly areas around it is impossible to miss.
Club de Fromage at Alexandra Palace
Forget your dancing shoes at this club night, it will be your skating shoes that you will need. Running every Saturday from the 26th November until the 29th of April, you can enjoy pop, rock, indie, disco, and old school hip-hop, while you enjoy the ice, and a bar to get you going.
The Peter Pan cup
If you're not too cosy snuggled up on the sofa on Christmas Day, stuffed full with turkey and pudding, head over to Hyde Park where you can catch the annual Peter Pan Cup, which sees members of the Serpentine Swimming Club – a tradition which is now entering its 152nd year. The event is free to watch, and the race will kick off at 9am, but spectators are advised to wrap up warm!