Published: 05/01/2018


2017 was the year of change, with protests and movements happening across the world. There were protests against the Trump Administration, protests against the US travel ban, the #MeToo movement which stormed social media, women were given the right to drive in Saudi Arabia, Robert Mugabe fell from power in Zimbabwe, and the now infamous protest of the NFL players refusing to stand for the national anthem in America. While there were plenty of devastating events in 2017 that shook the world, there was also a great deal of solidarity sweeping the world and people coming together in unison. Short term loan provider, Mr Lender, took a look at just some of the biggest events from 2017, and what to expect from 2018.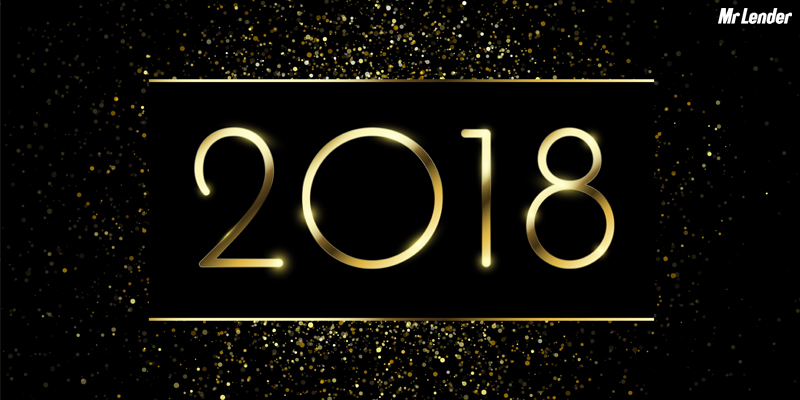 2017 in Brief
As well as all the events listed above, another movement which took place earlier in the year was France banning underweight models from appearing on the catwalk. Under the new law, models must provide proof from a doctor that they have a healthy BMI and are not underweight. The law also states that agencies will face a hefty fine if they do not state if a commercial image has been retouched.
There was also a breakthrough for cancer research this year, with the approval of an immunotherapy drug for bladder cancer. Cancer cells have the ability to protect themselves against the body's immune system, and this new drug has the ability to block it. This change could be a step in the direction of finding a cure for the disease as a whole.
Scientists may also have found a new treatment for Amyotrophic Lateral Sclerosis (ALS), also known as Motor Neurone Disease (MND) and Lou Gehrig's Disease. In 2014, the ice bucket challenge was on everyone's timelines as people poured a bucket of iced water over their head in a bid to raise awareness for ALS and cash to put towards finding a cure. In 2017, scientists discovered that a drug used to treat schizophrenia may also be able to slow down the effects of ALS.
2017 Politics
2017 was a huge year for politics, especially in the UK. Article 50 was triggered meaning the process for the UK to leave the EU is now officially underway. After Theresa May came into power following the Brexit referendum in 2016, it was inevitable that a general election would be called at some point. In June the election was called and for a while it was a close call as to who would become the next UK Prime Minister. The election eventually saw the highest turnout for voters for 25 years, with more than 450,000 new voters aged between 18 and 34.
There was also a great deal of tension between the US and North Korea during Trump's first year as president, with both leaders making threats and pushing each other's buttons. Trump reacted as expected and published a series of tweets about the missile launches, including the now infamous 'Rocket Man' tweets, and Kim Jong-un continued to carry out missile tests. It's quite likely that this feud will continue into the new year.
The year ahead
2018 is set to be a huge year for politics. Brexit talks are expected to continue, though it's unknown whether or not an agreement could be reached by the end of the year. Donald Trump also enters his second year of presidency, so there will most definitely be plenty more controversial and uncensored tweets dominating our news feeds.
Russia will also hold their presidential elections in 2018. In Russia, a politician cannot hold more than two consecutive terms in office, meaning this could be Putin's last (for now) if he is re-elected. After Putin held the position of President from 2000 to 2008, he was forced to take a step back and remain Prime Minister until he was re-elected as President in 2012 where he has remained since. If the people of Russia choose to re-elect Putin as their next president, he will then become the longest serving ruler of the country since Stalin.
After France made waves with their ban on underweight catwalk models in 2017, they're introducing yet more change to the country in 2018. In September, the country will be imposing a ban on smartphones in primary and secondary schools. Pupils are currently not allowed to use their phones in the classrooms, but the ban will mean students will no longer be allowed to use them during breaks and between lessons.
The French Education Minister, Jean-Michel Blanquer, said "these days the children don't play at break time anymore, they are just all in front of their smartphones and from an educational point of view that's a problem.
"This is about ensuring the rules and the law are respected. The use of telephones is banned in class. With headmasters, teachers and parents, we must come up with a way of protecting pupils from loss of concentration via screens and phones.
"Are we going to ban mobile phones from schools? The answer is yes."
And, of course, 2018 is going to be a big year for the Royal Family. The Duke and Duchess of Cambridge are expecting their third child in April, and Prince Harry is set to marry American actress, Meghan Markle, in May at Windsor Castle.