Published: 09/10/2017


Ever since the UK voted to leave the EU in June 2016, Brexit has been a recurring topic of conversation for a whole heap of different reasons. There is still a lot of debate as to whether or not we should hold a second referendum, and who is the strongest person to lead us through Brexit. Though the main question which seems to continuously hang in the air, is what will happen next? Mr Lender looked into all the latest Brexit news to try and piece together just how the UK is going to move forward.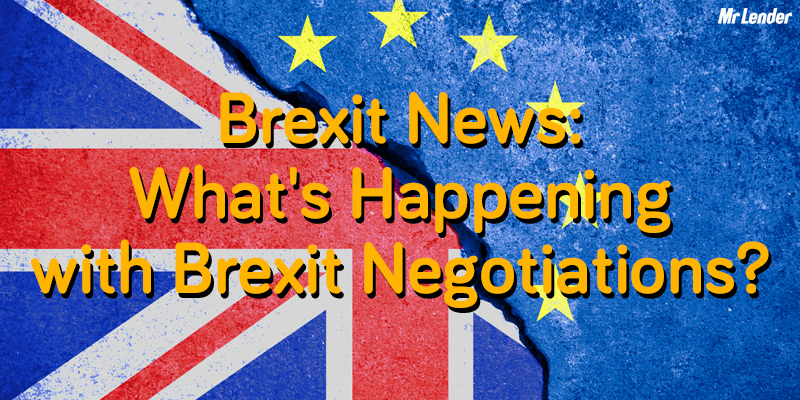 What next for Brexit?
In short, no one really knows what's going to happen next with the Brexit process. Not even the Conservative party themselves it seems. Theresa May has been in the news fairly often recently as she tries to tackle the infighting within the party – particularly with Boris Johnson.
Johnson has made a series of controversial moves and remarks in recent weeks, leading to a number of MPs calling for Theresa May to give him the sack. Ahead of May's Brexit talks in Manchester, Boris Johnson wrote a 4,000 word speech outlining his own Brexit strategy which then found its way to the Daily Telegraph.
Despite the persistent infighting and controversial remarks, there has been a few proposals put forward which may be discussed at the next meeting on Brexit. Namely Theresa May's offer of a €20billion divorce bill. This will allegedly help to alleviate the impact of the UK's exit from the EU, meaning it would not be up to other member states to fill the financial void left after our departure.
Freedom of movement between EU countries is also likely to be discussed at some point in the coming months, as it is proposed to come to an end in 2021. This means many EU workers may be forced to leave. It's predicted that this will have quite a significant impact on the hospitality industry, as 12% of the hospitality workforce is said to be from the EU – including 75% of all waiting staff – according to the British Hospitality Association (BHA).
Ufi Ibrahim, the Chief Executive of the BHA wrote a letter to the Immigration Minister, Brandon Lewis, about how dissatisfied they are that the new T-Level qualifications will not be put in place until 2022. This means pubs, clubs, cafes, restaurants, bars and hotels may struggle to find the staff to fill the vacant positions.
Ibrahim said in her letter, "we are not in a position to fill these vacancies without hiring non-UK workers. This is due to the fact that the UK is currently at near full employment and because the educational system does not encourage young people to consider a career in hospitality.
It was my hope that the new catering and hospitality T-Level would address the latter point so I was dismayed to find out these qualifications have been delayed."
She told the Guardian, "we do not think it's enough time for a business to have made a significant shift especially as the T-Level is not coming in time to put in place a British workforce. Which is why this decision to delay this T-Level is very, very concerning and a significant risk to our businesses."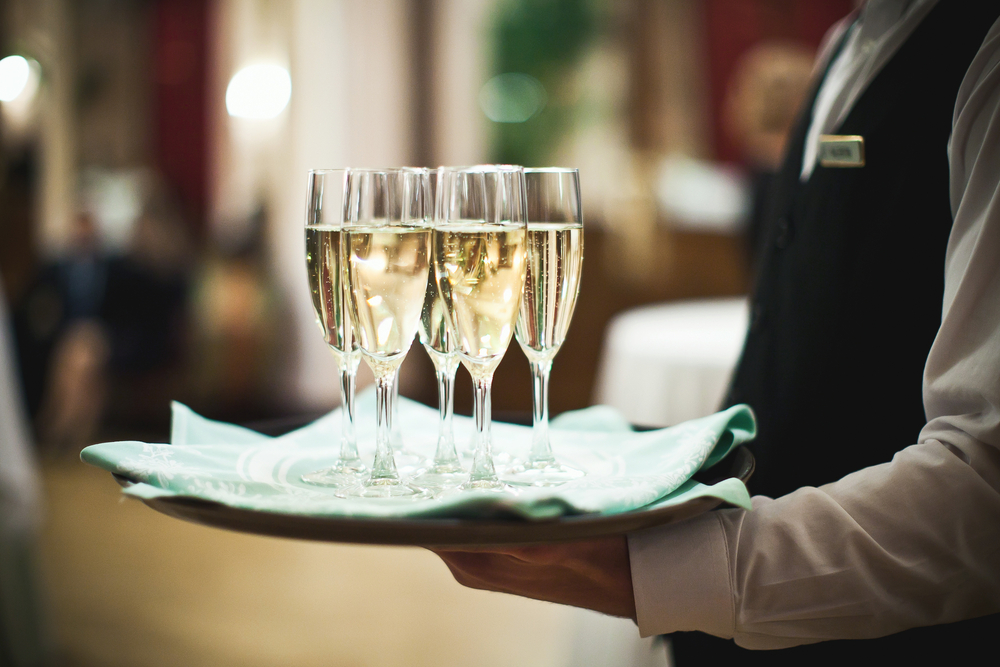 Warnings from abroad
While the UK may be feeling more than a little apprehensive about Brexit, we're not alone. Many countries in the EU are concerned about the impact Brexit is going to have on their own economies too. The BDI Industry Federation in Germany has warned their country to prepare for a hard Brexit, which is likely to make quite an impact on the car, logistics, energy, finance and insurance industries. According to the German central bank, Bundesbank, Germany exported around €116billion worth of goods and services to Britain in 2016. They also imported around €60billion from us too.
The BDI Chief, Joachim Lang, said "German firms must prepare for the worst case scenario of a very hard exit, anything else would be naive". He then went on to say "whatever kind of Brexit there is, it will bring a significant number of legal, economic and business problems with it".
While the UK government may not have a crystal clear strategy as to how to handle Brexit, the BDI Industry Federation is already making preparations to handle the repercussions of the UK's exit from the EU. They allegedly have a task force split into 10 teams, designed to prevent any "potential and acute dangers" for trade between the UK and Germany.
Lang said "the British government is lacking a clear concept despite talking a lot. German companies with a presence in Britain and Northern Ireland must now make provisions for the serious case of a very hard exit."
The European Commission has also  expressed concerns about the UK's negotiating strategy. In a recent statement, Theresa May commented that the ball was now in the EU's court. Margaritis Schinas, the Commission's Chief Spokesperson then told reporters "this is not exactly a ball game".
She went on to say "we do not provide comments on comments. What I can remind you of is that there is a clear sequencing to these talks. There has been, so far, no solution found on step one, which is the divorce proceedings, so the ball is entirely in the UK's court for the rest to happen."
The Guardian state that "European leaders now doubt whether [Theresa May] has the political authority to move negotiations forward towards a satisfactory deal."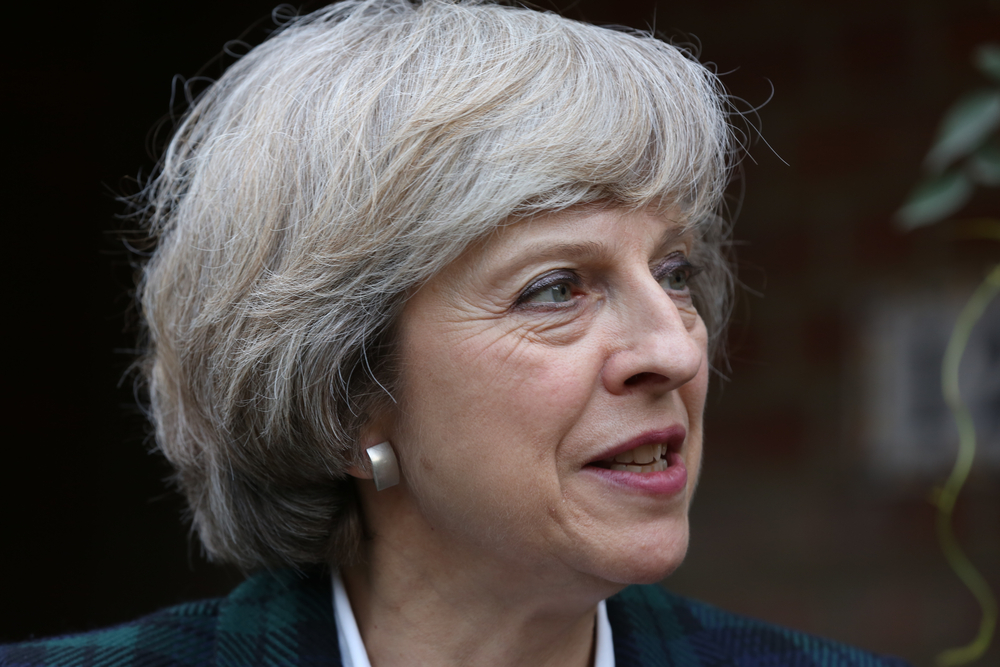 Can Brexit still be reversed?
Politicians and other members of parliament would have you believe that no, it cannot be reversed. However it has been reported that the Prime Minister is under pressure to release information which allegedly states Parliament could in fact halt proceedings before March 2019.
According to The Guardian, Lawyer Jessica Simor QC wrote to Theresa May, asking her to release this legal advice using the Freedom of Information Act. Simor says she has been told by more than one source that May was told "that the article 50 notification can be withdrawn by the UK at any time before 29 March 2019 resulting in the UK remaining in the EU on its current favourable terms." She went on to say "such advice would also accord with the view of Lord Kerr, who was involved in drafting article 50, of Jean-Claude Piris, former director general of the EU council's legal service, and of Martin Selmayr, a lawyer and head of cabinet to the European commission president."
Simor says "there is no time to waste" and that "it is important that this advice is made available to the British public and their representatives in parliament as soon as possible."
So what now?
It is hard to predict exactly what is going to happen next, though it is highly likely we will see more of May and Johnson in the media over the next few weeks. Theresa Mays authority is also likely to be scrutinised further in the near future as foreign leaders question whether she is "strong and stable" enough to handle this mammoth responsibility.