Published: 24/01/2017

Thousands of cash machines could start charging after a breakdown in agreements over fees and machine maintenance. Almost 40 members of the LINK network will be meeting this week to come to a new agreement. If a new deal is not reached, cash machines around the UK may have to start charging for cash withdrawals. UK based short term loan provider, Mr Lender, explores the future of cash machines.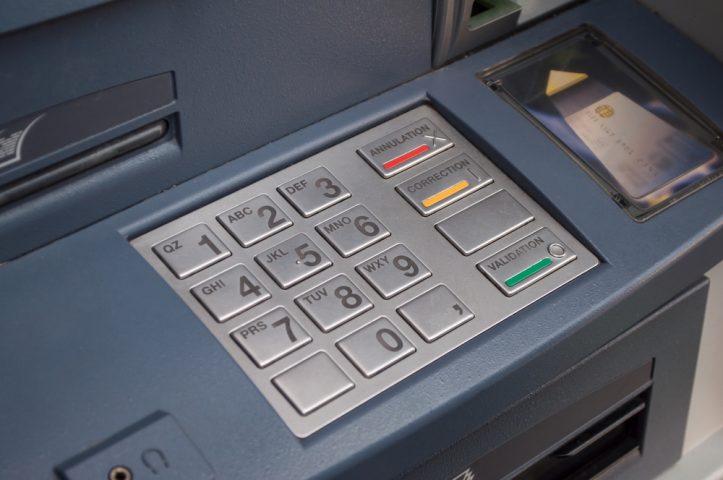 The dispute, which could see UK cash machines charging for withdrawals, comes from a disagreement over 'interchange fees'. When a customer from one bank withdraws cash from a machine belonging to another bank, the customer's own bank must pay a fee to the operator. This is usually around 25p, and interchange fees in the UK total up to around £900million per year. It has been reported that banks with a large number of card holders feel penalised over these charges.
Peter McNamara, Chief Executive of Note Machine – a member of the Link Network, said "some of the very big banks have a lot of cardholders who do a lot of transactions, and they feel that perhaps their share of what they are putting in the pot that pays for ATMs is disproportionate and potentially too high.
They might go outside the LINK mechanism to find a cheaper way of making those machines run, which is the risk in the system that could develop".
Members of the LINK network include major UK banks such as Lloyd's, HSBC, Nationwide, Santander and Halifax. Interchange fees for each member are currently calculated using an equation based on the number of cardholding customers and the amount of transactions made.
Around 75% of all cash machines in the UK are currently free to use. However as a result of the disagreement, up to a quarter of LINK cash machines may begin charging. Last year almost a million transactions were made per hour during peak times using LINK machines, and almost £130million was withdrawn.
The disagreements may also lead to cash machines in more rural areas being closed permanently. Rural cash machines cost more to maintain and refill than those situated closer to the city. This means banks will pay higher interchange fees for these particular machines.
In 2000, cash machines provided by banks and building societies became free to use. However, certain fee-charging cash machines can charge up to £1.80 per transaction – although just 3% of withdrawals in the UK are said to come from fee-charging machines. If an agreement is not met later this week, more machines may begin charging.
There are currently more than 70,000 cash machines in the UK, with LINK, VISA and Mastercard providing the majority. Banks and building societies may turn to LINK competitors to continue providing customers with free withdrawals.
LINK have said the discussions could take months to come to a final agreement. A spokesperson for the company has said "we operate in a competitive market and there are other ATM networks in the UK available for card issuers and ATM operators if our model becomes unattractive. We are working hard to avoid this situation."
The future of cash machines
As technology advances and more payment methods become available, it's possible that we are heading closer to a cashless society. More banks are beginning to embrace contactless forms of payment such as ApplePay through an iPhone or iWatch, and contactless payment cards.
The Guardian estimates that by 2025, three quarters of all transactions will be made without coins or notes. Tim Cook, CEO of Apple, has outlined plans for a contactless future. He claims consumers don't particularly like cash, and that Apple would "like to be a catalyst for taking cash out of the system". While Apple claim they would like to be at the forefront of a contactless society, they have recently caused slight controversy after App store prices rise as a result of Brexit.
While the dispute over cash maintenance continues, it may not be a problem for much longer as the UK heads towards an ever more cashless society. Last year, the UK began following in the footsteps of Sweden on the journey to becoming a cashless society. Buses in Sweden have refused cash for many years, and London buses have now followed suit with cash free buses. Out of the 1,600 banks in Sweden, 900 of them no longer keep cash or accept cash deposits.