Published:
19/04/2021
and written by

P Smith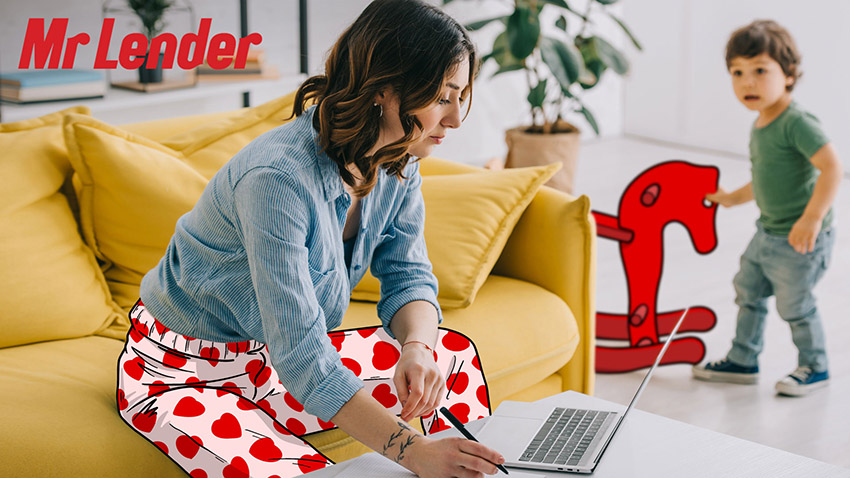 The Lockdown period has been a difficult time for many, it is estimated that just over 85% of UK adults have taken advantage of the situation by spending less and saving money that they wouldn't have been able to do so in more normal times. It goes without saying  that regular expenses such as fuel or commuting costs, regular nights out to pubs, bars and restaurants have been drastically reduced due to the restrictions. Frivolous spending in retail shops in order to keep up with the latest fashion trends has also been limited. Reports show that people with existing savings accounts were able to increase their monthly deposits since the start of lockdown. Mr Lender has come up with several habits that we should definitely consider carrying over once we leave lockdown.
TRANSPORT / COMMUTING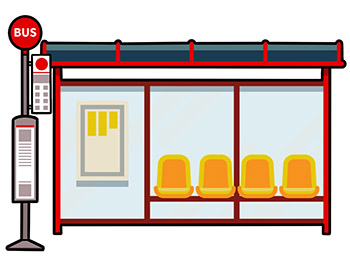 With most people having to work from home or being put on furlough during the pandemic it comes as no surprise that the cost of travel and commuting has saved UK households hundreds of pounds a month. It's not only the cost of commuting that people have been saving on but also the time taken to commute. It's suggested that London's workers spent on average an hour and a half travelling to and from work every day in 2019, and an average of just under an hour in the rest of the country. Coming out of the pandemic it's more likely that companies are going to re-evaluate the way in which their employees work. If you can cut down the number of days you spend in the office a week and continue to work from home the rest of the time, you will be able to continue to save on those commute costs and time that could be spent with family or on more productive things.
COFFEES AND LUNCHES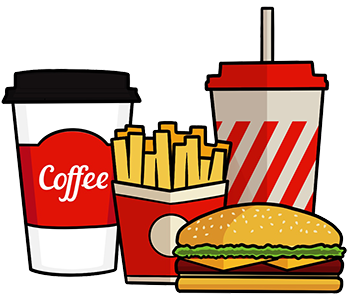 Upon returning back to work it's really easy to slip back into old habits, such as picking up a coffee before you go in, popping out of the office to grab some lunch and even that four o'clock visit to the vending machine. Just £5 a day on coffees and lunches could set you back a whopping £1,300 a year. If lockdown has shown us anything, it's that we don't need to indulge in these things quite so often.
For the same price as your daily coffee, you could purchase a jar that will easily last you a couple of weeks and take in your own flask. For those times when you do want to treat yourself, make sure to take your reusable cup with you, as various coffee chains offer money off deals.
Lockdown saw an influx of people prepping meals for the week, this is definitely a habit that would translate well when it comes to saving money at lunchtime.
HAIR AND BEAUTY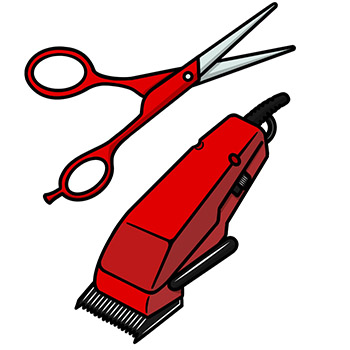 The Office for National Statistics recorded that in 2019 consumer spending reached over £2 billion in hairdressing salons and personal grooming establishments in the United Kingdom. This is the highest in the four-year period leading up to it. And with 47% of people from a 'Treatwell' survey saying visiting a hair and beauty salon is in their top three post-lockdown activities, is it something we should rush back in to?
People have spent a lot of money during lockdown on personal DIY beauty care and have realised that waiting an extra couple of weeks for a trim isn't so bad. The cost of a pair of clippers can be the equivalent spend on a couple of trips to the barbers and could save you hundreds of pounds annually.
You don't have to convert completely to never returning back to the salon as we all deserve that occasional pampering, but maybe spread the gap in between appointments and during that time try saving by using a root touch-up between visits or a semi-permanent colour to replace a professional treatment.
WEEKLY SHOP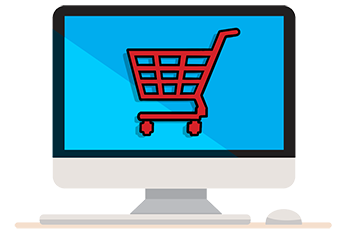 With the restrictions that were put in place, people were spending far less on non-essential trips to stores and more often than not opting to have their food home delivered. Online food shopping has more than doubled over the pandemic from 12% the previous year to 25%.
The only real downside to online shopping is the delivery cost, but even this doesn't have to be too costly so long as you don't choose a popular delivery time slot. But the cost of delivery probably wouldn't even equate to the amount you would spend on snack items you don't really need but they somehow manage to make their way into your basket as you peruse the aisles of the supermarket.
Shopping online means no queueing at the checkout to pay, no parking hassles as you search for a space in the car park and no negotiating the in-store crowds if you have to shop at peak times. It also means that you save spending on fuel and parking charges. It gives you time to browse all the special offers as you put your grocery order together and allows you to use comparison grocery shopping websites to make sure you are getting the most for your money.
EXERCISE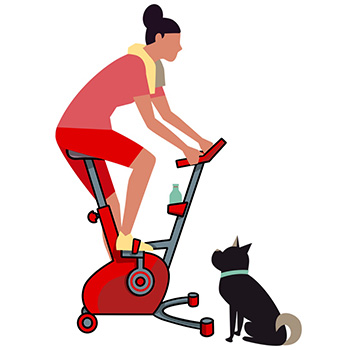 With well over a million downloads of the "couch to 5k" app during the lockdown period it's safe to say people are still able to find alternative ways to keep fit and healthy whilst gyms have been closed, whilst also reaping the benefits in savings on pricey memberships during this period. Even a reasonably cheap gym membership of £15 a month works out at £180 per year. This can be quite a substantial amount to pay when they open back up if you factor in that they won't be able to operate under the same circumstances as before for quite some time. So even though they are open again, you might not get the same experience as before, which could be all the motivation you need to try something cheaper.
Over a third of people who have been doing home workouts during lockdown have reported that they workout with their children. Lockdown and the threat of coronavirus in general has led to people recognising the importance of physical activity to staying healthy both physically and mentally amongst all members of a household.
LESS FOOD WASTE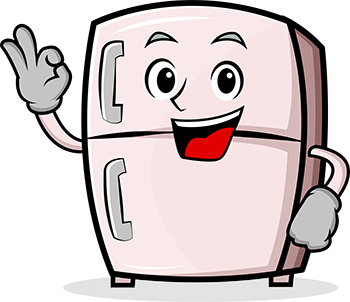 According to a food waste campaign by 'WRAP' they found that on average a family with children could waste anything up to £700 annually on food that was thrown out but was still perfectly acceptable to eat. Since lockdown this is proving not to be the case. The average level of reported waste across four key products (bread, milk, potatoes and chicken) stood at 13.7%, a 34% reduction on the same survey the previous year.
There are many simple things you can do to start reducing the food waste in the home, start by planning your portion sizes to be correct for the amount of people you are feeding: a mug should hold the right amount of uncooked rice for four adults, and you can measure a single portion of spaghetti using a 1p or £1 coin.
Try cooling your fridge down as the average UK fridge temperature is usually at 7°C, if you can get it to be lower than 5°C you will be able to preserve your food for a little longer.
Understand date labels on products: "use by" date is about food safety. If the use by date has passed, you should not eat or serve it, even if it looks and smells okay. If something is getting close to the use by date, you can freeze it. A "best before" date is about quality.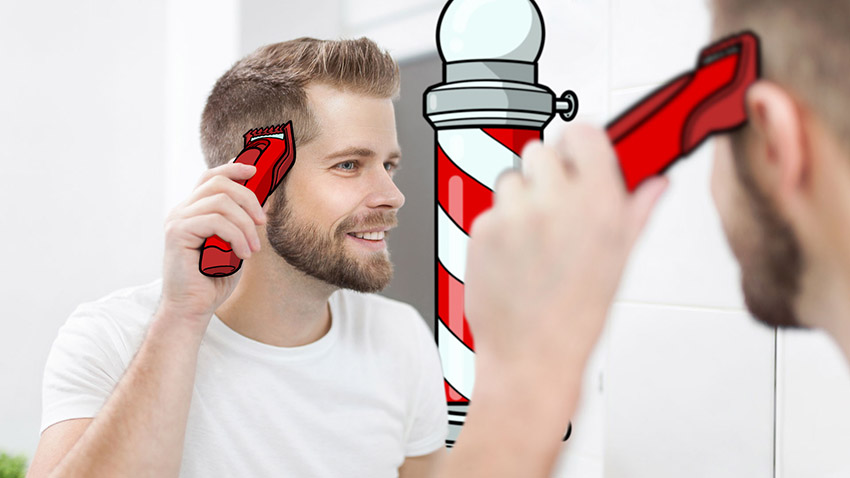 Mr Lender is a multi-award winning lender and is rated five stars on Trustpilot by customer reviews. So why would you choose anyone else for your short term loans?