Published: 08/02/2018


Just six weeks into 2018, and already Parliament has been filled with tumultuous debates around the NHS and housing crises, dramatic exits from the Chamber, and political marches and protests across the capital. UK based short term loan provider, Mr Lender, looked into some of the most prominent issues expected to be debated about over the coming weeks and months.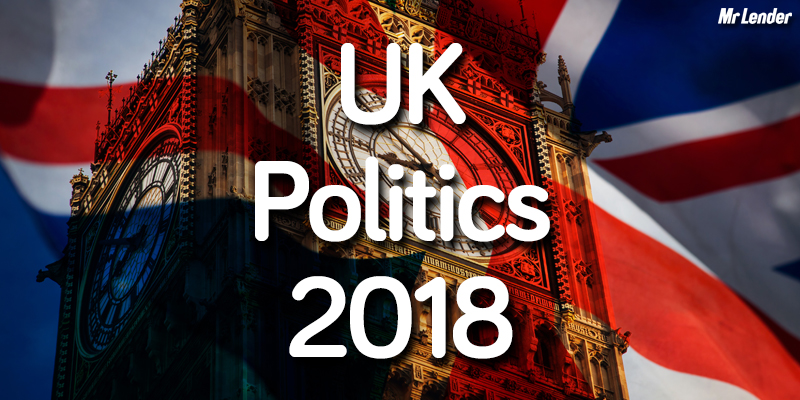 Homelessness
One of the most talked about topics at the moment is that of homelessness and the housing crisis. Many people, including London rapper Professor Green, have been campaigning against measures taken by local councils to deter people from living on the streets in town centres.
Bournemouth Council has recently been in the spotlight after local artist, Stuart Semple, took a picture of benches in the town centre which had been altered to prevent people from laying on them. Semple then posted the image to social media where it went viral. Professor Green called the Council out for their treatment of homeless people, before heading to the town himself and showing the local authorities how the benches could be adapted to accommodate rough sleepers rather than isolate them further.
Polly Neate, the CEO of Shelter – a charity campaigning to end homelessness – said "unfortunately, measures to deter rough sleepers are not uncommon as councils continue to struggle with rising levels of homelessness. But the solution to rough sleeping isn't to penalise desperate people – it's about giving them access to proper support and advice."
After 19,500 people signed an online petition to have the bars removed, the council have relented and said that they will do so. Councillor Robert Lawton said "the decision last summer to install the bars on a very small number of benches … was taken in response to many complaints about people lying on them throughout the day. However, we have listened to the extensive feedback over the last week and in light of the depth of feeling, have today reviewed that decision and agreed to have the bars removed."
While this incident has brought widespread attention to the coastal town, it isn't the first time they have been criticised for their treatment of rough sleepers. In 2015, Alvin and the Chipmunks and bagpipe music was played from speakers in Bournemouth Coach Station between 12am and 6am to deter people from sleeping there. The following year one-way train tickets were bought for the homeless to move them out of the area.
There are also plans to provide terminally ill homeless people with automatic housing in the UK. The law currently states that people sleeping rough, living in hostels, or couch surfing aren't eligible for housing if they're deemed 'intentionally homeless' – i.e. other options are available to them. Sir Ed Davey told The Independent, "across the country, there are very bad experiences for homeless people at the end of their lives. So you have people dying on doorsteps, cold and in pain, but you also have people in hostels who are there with staff who are doing their best to help them, but they've got no medical training, they've got no painkillers or drugs and they are managing people who are dying.
"That is very stark and it's unacceptable in Britain in the 21st Century. We are rightly trying to improve end of life care for everybody, but unless we are thinking about the most vulnerable and getting it right for them, I don't think we will ever manage to do that for everybody."
NHS
The NHS has also notably been in the news a considerable amount recently. Doctors have written to parliament, the public have marched, and MPs have bickered over how to tackle the rising NHS crisis, and now Donald Trump has even weighed in on the matter.
After ex-Ukip leader, Nigel Farage, appeared on Fox with Friends in the US, the President tweeted that "the Democrats are pushing for Universal Healthcare with thousands of people are marching in the UK because their U system is going broke and not working."
The President was then criticised for his comments, with Simon Stevens – Chief Executive of NHS England – saying "President Trump has been tweeting about the National Health Service today, and unfortunately, respectfully, we suggest that tweet got the wrong end of the stick.
"And, in fact, people in this country don't want to ditch out NHS, notwithstanding what we've said today, they want to keep it and strengthen it." Trump was then invited by Stevens to visit hospitals when he comes to the UK, and "go away understanding that healthcare for everybody delivered at half the cost of the US healthcare system is something that people in this country are deeply and rightly committed to."
There have also been calls for the NHS to be funded by a new tax, which could replace National Insurance contributions. Professor Clare Gerada, former Chairwoman of the Royal College of GPs said one issue facing the NHS is that working people aged 60 and over pay a significantly reduced amount in National Insurance, while working people aged 65 and over do not pay at all.
Gerada says that National Insurance contributions are "inadequate" because people are now living longer. She said "old age is now between 85 and 95, so old age has significantly moved. Why shouldn't I pay for my fair share of contributions if I'm working?"
Theresa May's Spokesperson said "the Prime Minister is proud of having an NHS that is free at the point of delivery. NHS funding is at a record high and was prioritised in the budget with an extra £2.8billion."
Other world news
As tensions continue to rise between Donald Trump and the rest of the world, it has been predicted that this will come to a head at some point this year. With the President still due to make a state visit to the UK more than a year after his inauguration, it's uncertain as to whether or not this will actually happen in 2018. With mass protests expected to take place if Trump does make a visit to the UK, not everyone is sure it's the best move. Buckingham Palace have also expressed concern as to how the state visit would reflect on the Queen as it would be customary for The Royal Household to play host to the President.
With the Russian presidential elections also due to take place later this year, it is quite likely that relationships between the US and Russia will be brought back into the spotlight. Vladimir Putin is expected to be re-elected as Russian President, making him the longest serving ruler of Russia since Stalin.
And finally, be prepared for yet another snap General Election in 2018. The local elections take place on May 3rd this year, and it's predicted to have quite a large turn out as people head to the polling stations to express their views of the current government. After the Fixed-Term Parliamentary Act was introduced in 2011, a snap election could be called if more than two thirds of parliament vote for it.