Published: 06/01/2017

Petrol prices rise to an 18 month high, after the Organisation of the Petroleum Exporting Countries (OPEC) announce production cuts in oil. The price of fuel is now the highest it's been since July 2015. Prices rose by 3p per litre in December alone, and are now at 117p for unleaded, and 119p for diesel. The price of oil is now twice what it was this time last year. Mr Lender, a UK based short term loan provider, looks into the rising fuel prices, and what the year will bring.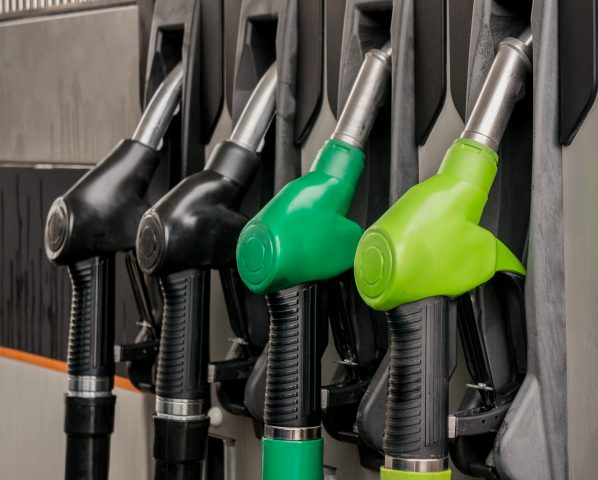 In January 2016 oil was $27.88 per barrel – it has now risen to just over $55 per barrel. Experts believe this could rise to $60 a barrel by the end of the year. Compared to January 2016, it now costs £8 more to fill up using unleaded, and £10 more for diesel. The RAC have predicted prices will continue to rise, and will likely hit 118p for unleaded in two weeks time.
The BBC claim Brexit is partially to blame for the rising fuel costs. The fall in the value of sterling led to an increase in British fuel costs, as oil is priced in dollars. Brexit negotiations set to begin in March are also likely to lead to affect the value of sterling. Policies introduced by Donald Trump could also potentially impact on the value of the pound. This could then lead to a further rise in petrol prices.
It has also been suggested that the price of fuel rests on whether Russia will agree to the production cuts implemented by OPEC (Organisation of the Petroleum Exporting Countries). Russia initially promised to cut 600,000 barrels a day in January, but in the past they have been reluctant to fully cooperate.
A spokesperson for the RAC, Simon Williams, said "so far the price rises we've seen are purely down to the announcement at the end of November that OPEC and non-OPEC countries could be cutting oil production this month. Everything now depends on the strength of the deal and each country sticking to the agreed production levels. Russia will be of particular interest as it is currently producing at near record levels".
Simon Williams said "the rising oil price is bad news for motorists as it caused a nasty jump in pump prices in the most expensive month of the year. The big question now is how much further are they likely to go up, particularly in the long January wait to the next payday."
Despite the rising fuel prices over the last few years, The Society of Motor Manufacturers and Traders said almost 3 million cars were registered in 2016 – a 2% rise on the year before. This is said to be due to "very strong" consumer confidence as well as low-interest finance deals, and the launch of more new models.
Although, sales of new cars are expected to drop by 5-6% this year – combined with the rising fuel prices, this could very well be a problematic year for motorists and car salespeople alike.
Petrol prices rise: how to handle it
Choose busy service stations – due to the higher demand for fuel, petrol stations can afford to be more flexible when it comes to prices. A petrol station in a more rural area will have fewer deliveries so will therefore be more likely to keep their prices high, say The Mirror.
Look for a cluster of stations – Where there a few stations in close proximity to one another, the competition could potentially drive prices down.
Visit petrolprices.com – this website compares petrol stations in your area to get you the best deal.