Published: 01/02/2017

The Post Office has signed a new deal with high street banks. The deal means 99% of personal bank customers and over 75% of business customers can do their banking at the Post Office. The Post Office will also be introducing longer hours, and 4,000 branches will be opening on a Sunday. Mr Lender, a UK based short term loan provider, looks into how this benefit both banks and customers.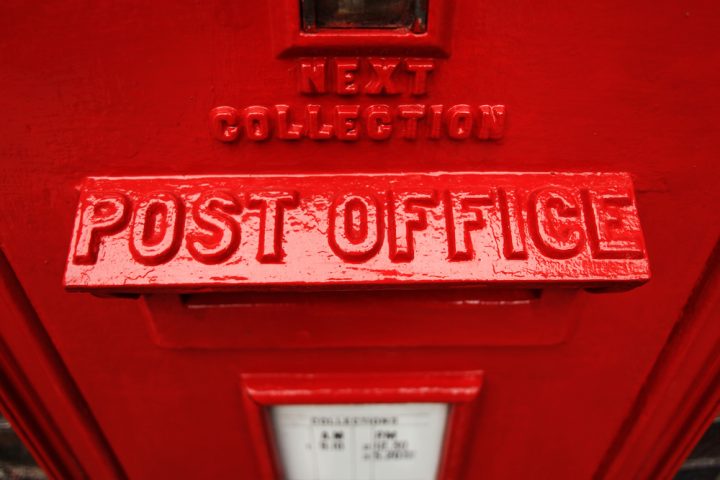 In previous years, only a limited number of banks allowed their customers access through the Post Office. Just 40% of business customers could use the Post Office for banking. Now, more than 40 banks and building societies have signed the deal.
Last year, more than 110million transactions were carried out in Post Office branches in the UK. This is a 6% increase from the previous year. It is predicted this figure will increase further as the new service offers easy access to day-to-day banking.
Nick Kennet, Chief Executive of the Post Office's Financial Services said "this is great news for both personal and business customers of our partner banks. We are working with banks to ensure that our network of bricks and mortar locations gives consistent and widest possible availability of face-to-face banking service across the UK, with many customers already benefitting from this."
It has reportedly taken several years for the Post Office and high street banks to come to an agreement. The banks needed to decide which products and services could be offered "in a standardised way" through the Post Office. Another issue which came to light is the Post Office also offer financial services products and accounts of their own. This means banks are essentially sending customers into a rival branch.
The new deal comes as more banks are opting to close branches as online banking takes over. HSBC are set to close a total of 117 branches this year alone. However while 56% of adults used online banking in 2015, an estimated 20million can't or won't use the service. This includes elderly people and those living in remote areas where broadband connections are poor.
According to the Telegraph, many people are left unhappy about the bank closures. They say customers prefer to use branches for larger transactions such as mortgages. They also say some customers are simply not comfortable using the internet for their finances.
Consultancy agency, Caci, found current account customers made 427million visits to bank branches in 2015. Customers also logged into their mobile banking apps 895million times. By 2020, it is estimated that branch visits will drop to 268million, and mobile banking logins will rise to 2.3billion.
The Post Office claim 98% of the population live within three miles of one of their 11,600 branches. Nick Kennett said making banking services better and more efficient "will significantly improve overall ease of access, and ensure we are continuing to reach vulnerable customers and those in remote areas who depend on it most."
High street banks are also trying to provide access to rural communities by having their own fleet of vans. Lloyds for example has a number of vans who visit rural areas and offer services such as mortgage interviews.
Chief Executive of the British Bankers' Association said "banking is changing hugely, with people now able to speak to their banks at any time of the day or night on the phone, or check their balance on an app. But this isn't for everyone, as some people still want that personal contact, which is why this arrangement with the Post Office is such good news."
Business Minister, Margot James, also said "millions of consumers and small businesses across the UK will now benefit from unrivalled access to banking services, including on Sundays, thanks to the Post Office. This is the biggest expansion in branch banking services in a generation and I am delighted the network is able to offer these services to so many customers."
Which banks are included in the new Post Office scheme?
Customers from more than 40 banks can now use the Post Office to carry out transactions. There is no registration process needed to take advantage of the new scheme. Customers who hold accounts with the banks involved can automatically use the Post Office to carry out banking transactions. Simply visit the local Post Office with personal banking details to get started.
All major UK banks are registered with the scheme which includes:
| | |
| --- | --- |
| Nationwide | Danske Bank |
| Halifax | Handelsbanken |
| Santander | Clydesdale Bank |
| RBS | APS |
| HSBC | Think Money |
| First Direct | Yorkshire Bank |
| Lloyds | Allied Irish Bank |
| NatWest | Virgin Money |
| Bank of Ireland | Co-op bank |
| TSB | Metro Bank |