Published: 13/02/2017

UK rent prices are set to rise by 25% over the next five years. However a survey carried out by property experts said house prices will only rise by less than 20% over the same period. Reports suggest the rise in rents could be caused by landlords choosing to sell their properties. Mr Lender, a UK based short term loan provider looks at what has caused the rise in UK rent prices.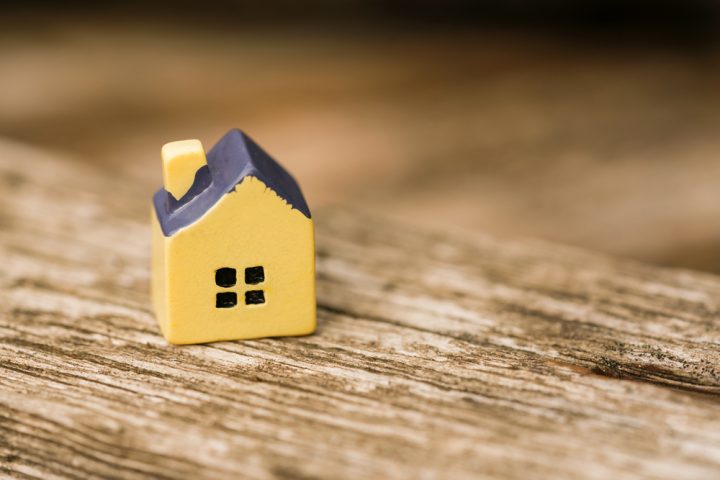 The Royal Institution of Chartered Surveyors (RICS) says landlords selling their properties mean fewer homes are available to rent. This would mean the demand for certain properties rising, which could then to UK rent prices rising.
Last year the government increased the rate of stamp duty for buyers looking to purchase a second home. This was part of their plan to slow the number of buy-to-let properties being bought. It was also designed to give first time buyers more opportunity to get onto the property ladder. Changes to stamp duty and other tax changes being implemented this year have led to fewer people opting for buy-to-let.
A survey carried out by the RICS found that 28% of surveyors think landlords will begin selling their properties over the next 12 months. It also found in January, house prices had continued to increase across the UK, with the exception of London. North West and South West England, as well as Northern Ireland, have seen the highest rises in the property prices. House prices in Central London however have continued to fall for several months.
The last few months has an increase in the number of landlords opting to sell their properties. Britain's biggest landlords, Fergus and Judith Wilson say the days of small buy-to-let landlords are numbered. Fergus and Judith Wilson originally owned almost 1,000 homes across Ashford and Maidstone in Kent but in recent months, they too have begun to sell up.
Fergus Wilson says much tougher lending criteria, higher deposits and higher rental income requirements will seriously deter future buyers. He said "it will be impossible to achieve in the future what Judith and I achieved. The constraints put on [buy-to-let] by the government will ensure that.
The rising rent prices have also recently been blamed on the banks as Santander came under fire for telling landlords to raise rents by "as much as can be reasonably achieved".  A clause in their buy-to-let mortgage contracts stated landlords must get written advice from a qualified valuer about whether the landlord could get more rent than they are currently charging. Santander claim the clause is misleading and that landlords should only raise rents to an amount which is fair to the tenant.
What the professionals have to say about UK rent prices rising
Simon Robinson, Chief Economist at RICS says that not only are UK rent prices set to increase over the next 12 months, but rent and house prices are set to rise at a faster rate than wages. He says this puts even greater pressure on affordability. Robinson added that the whether the "measures announced can ease this trend remains to be seen".
Chief Executive at the Yorkshire Building Society, Andrew McPhillips, said the White Paper submitted by the government was a step in the right direction. He said "supply and demand in the housing market have been out of kilter for several years, which has caused house prices to increase well beyond wage growth.
"The recent Housing White Paper outlines some positive steps to help tackle the housing crisis, but the government's approach needs to be developed further into a framework of tangible actions that will reduce the UK's 1.2million housing deficit. We also hope that the government outlines further policy proposals in the forthcoming budget, such as considering making stamp duty a seller's tax rather than a buyer's tax, that have an immediate impact and long-term benefits.
"With house prices expected to continue to increase, the balance could eventually shift in favour of supply as more people are priced out of the market. This trend is likely to cause house price growth to slow as the market becomes less competitive. Additionally, an expected increase in inflation could exacerbate affordability issues and therefore housing demand as fewer people are likely to be able to save for a deposit."
Government White Paper
The survey was carried out by the RICS just before the government issued a 'White Paper' on housing. A White Paper is a government document which gives information or proposals on a particular issue. In this case the issue being discussed was the UK's housing crisis. The White Paper says more than 4million households in the UK are rented from a private landlord. This is almost twice as many as 10 years ago.
The Paper claims the condition of these houses is improving, as just 28% of homes are considered 'non-decent'. This is considerably better than 2010 when the figure was 37%. It highlighted the fact that the average couple renting a property pay more than half their salary in rent. This makes it incredibly difficult to save for a deposit to buy their own home.
It has also been suggested that building more homes is likely to help make properties more affordable. However renters are still faced with upfront costs such as letting agent fees. The government recently announced they would try to tackle this issue by banning letting agents from charging tenants fees.
How could the rising rent prices affect you?
When renting privately, a landlord cannot usually raise the tenant's rent without notice. Unless there is a clause in the contract which states they can. If the contract says the landlord is able to increase the rent, it should also state how the rent can be increased and much notice needs to be given.
A fixed term tenancy agreement means payments will usually be set for a certain period. This means the landlord is unlikely to be able to raise the rent without the tenant agreeing to the changes. However it is possible for the landlord to raise the rent after the contract expires. This means rent could be higher if the tenant chooses to stay on at the property and renew their contract.