Published: 27/11/2017


If you missed out on some of the Black Friday deals at the weekend, fear not as Cyber Monday is here. With yet even more deals and discounts on offer, there are plenty of savings to be made before the Christmas rush. Mr Lender took a look at just how Cyber Monday came about, and how far the Black Friday craze is going to go.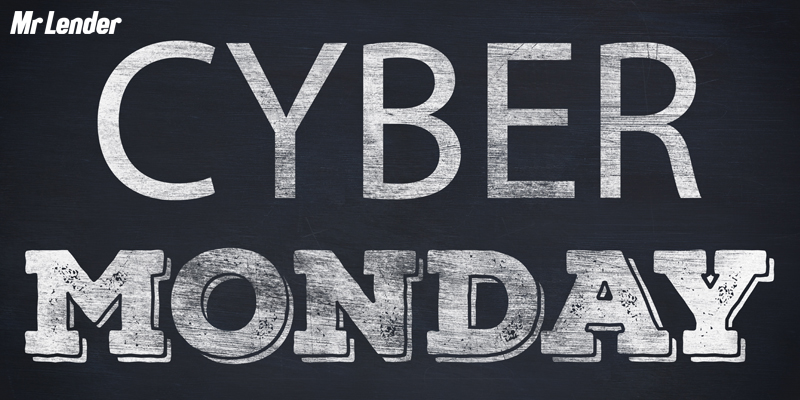 What is Cyber Monday?
Cyber Monday is traditionally the Monday following Thanksgiving and Black Friday. While the term 'Cyber' may give the impression that the day is dedicated to sales on electrical items, it's actually named as such because the sales are typically restricted to online only, while Black Friday sales often apply to online and in-store products.
When was Cyber Monday created?
In November 2005, the National Retail Federation (NRF) coined the term when they said "while traditional retailers will be monitoring store traffic and sales on Black Friday (the day after Thanksgiving), online retailers have set their sights on something different: Cyber Monday, the Monday after Thanksgiving, which is quickly becoming one of the biggest online shopping days of the year.
"For the past few years, online retailers have found that sales on the Monday after Thanksgiving have been creeping higher, giving retailers an additional reason to be jolly during the ceremonial kickoff to the holiday season."
The New York Times then posted an article snubbing the new trend, saying "because the world needs another Officially Named shopping day, the people who dreamed up Black Friday (the day after Thanksgiving, when retailers hope to turn a profit) have created a nickname for the following Monday. Hence the catchy Cyber Monday. So called because millions of productive Americans, fresh off a weekend at the mall, are expected to return to work and their high-speed internet connections and spend the day buying what they liked in all those stores."
After the New York Times mentioned the new craze, sales in fact rose by 26% that Cyber Monday compared to the year before. Sales continued to rise for a few years, before slowing when the Financial Crisis hit. Sales then picked up again in 2010 and continued to rise year on year, and are expected to rise yet again this year. In 2016, sales on Cyber Monday were reported to be around $3.45billion – up 12% from 2015.
Over the last 12 years, since Cyber Monday was first created, the development of smartphones has taken off rapidly. The use of mobile phones for everyday activities was reflected in the Cyber Monday stats for 2016. Almost half of all visits to retail websites were carried out on mobile, and 31% of all sales were also reportedly carried out on mobile.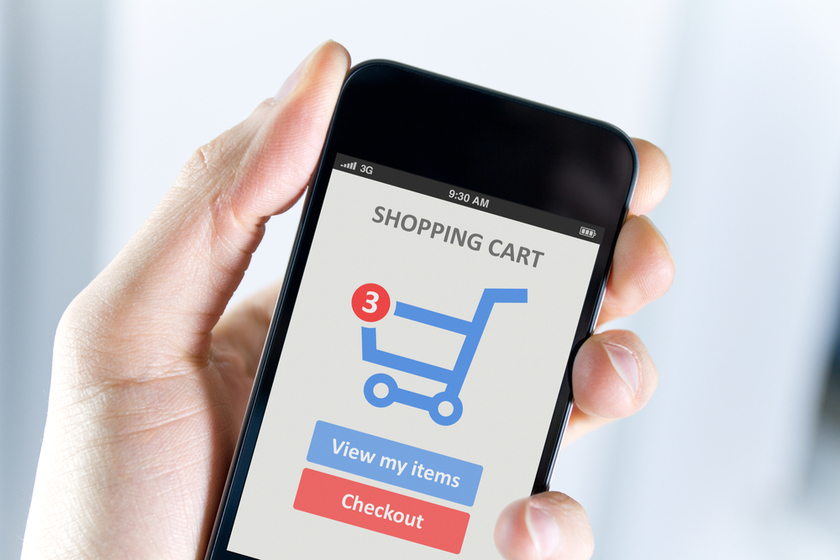 How long does Cyber Monday last?
While Black Friday usually lasts several days now, Cyber Monday is typically a one day affair. However, Black Friday was once upon a time a one day event and now lasts several days, or even weeks in some cases. So it's likely that it won't be long until Cyber Monday follows suit and lasts a number of days too.
How far will Black Friday go?
After Black Friday was first introduced in the early 1920s, it took over 80 years for Cyber Monday to be born. As technology progresses at an increasingly rapid rate, it's likely that we can expect yet another day to be added to the Thanksgiving shopping celebrations soon. Another lesser known day following Thanksgiving, is Giving Tuesday, which is typically the first Tuesday following Thanksgiving. Giving Tuesday was first created in 2012 by a group of people at the Belfer Center for Innovation and Social Impact in New York. Using the hashtag #GivingTuesday, a movement was created to encourage giving, and use social media as a platform to "encourage the donation of time, resources and talents to address local challenges" after a weekend fuelled by consumerism and commercialisation.
While #GivingTuesday was founded in the US, almost 100 countries took part in 2015, with 2.4million people engaging with the hashtag on social media. The movement also managed to raise $177million online in 2015 alone.
If you want to get involved in Giving Tuesday yourself, you can find out more on the official #GivingTuesday website.