Published: 17/01/2018


In 2017, the UK banking industry was plagued with branch closures and greater prominence being placed on online banking and banking apps. Since 1989, 53% of the UK's bank branches have closed their doors for good, leaving less than 8,000 still in operation in 2017. While many will argue that the transition to online banking is simply a result of the changing times and the way we choose to carry out everyday tasks, it isn't for everyone and certain people – small businesses in particular – are beginning to feel the strain. UK based direct lender, Mr Lender, looked into how bank branch closures are impacting on small businesses across the country.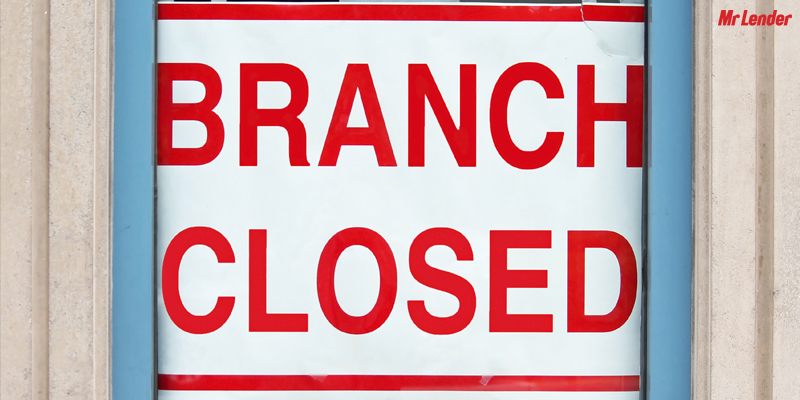 Small businesses and bank branch closures
While small businesses in general tend to feel the impact of economic changes the hardest, it's the small businesses away from the big city that are hit even harder still. When a bank chooses which branches they're going to close, they tend to choose those which are being used the least, which is fair enough. But what doesn't seem to be taken into consideration is that these lesser used bank branches are not being used as much as their inner-city counterparts because of their location in small, rural towns and villages with a much smaller population. It's also because of their location that they're so depended on by the people that live there.
Quite often these bank branches are the only ones around for miles, and after the decision is made to close the doors people are then forced to travel to nearby towns and villages to carry out their banking transactions instead. Small business owners are then having to travel for miles in some cases to simply deposit their days takings or change up notes for smaller coins.
Chairman of the Federation of Small Businesses (FSB), Mike Cherry, said "almost all of our members are using online banking. However, small firms still hugely value the in-person support they receive at branches, particularly when it comes to completing complex transactions and making big financial decisions. For many, these are relationships that have built up for years."
Bank branch closures are not the only way small businesses are being impacted on too. A lack of government investment in broadband across the UK means, quite often, people living in small towns and villages have no access to internet and cannot connect to internet banking apps, limiting access to their money even further.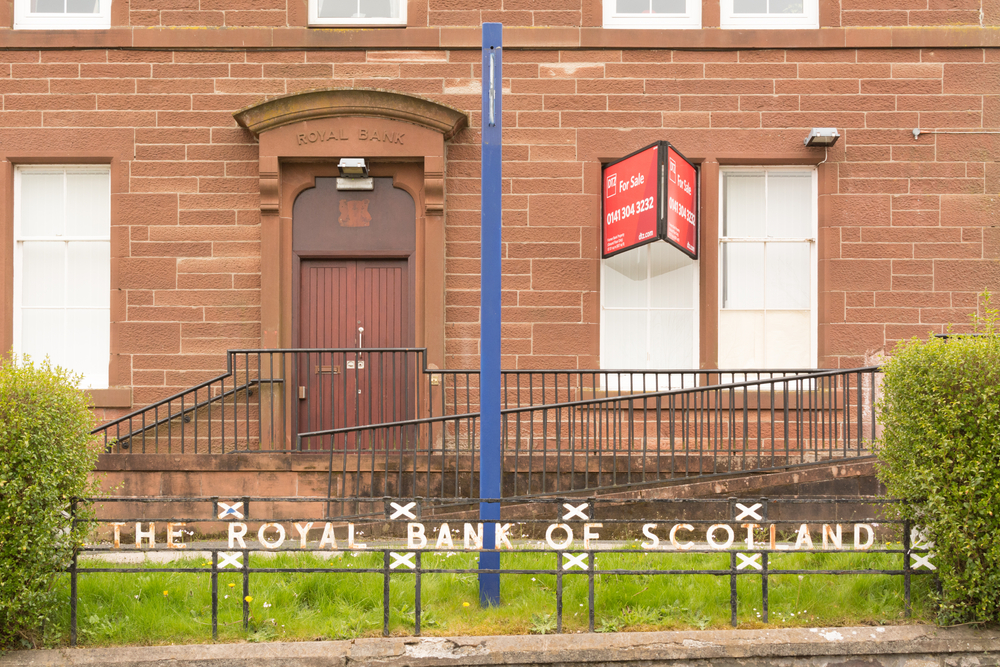 Cherry also said, "in areas of the country still blighted by poor broadband, accessing online banking is a challenge. What's critical is that small business owners that rely on bank branches are provided with suitable alternatives well before closures happen.
"Access to cash is a big issue here. Cash is still critical to trade in thousands of our towns and villages, especially in tourist hot spots and rural areas. More and more small firms are accepting card payments but that comes with costs they're forced to absorb."
Some banks are taking steps to ensure their customers are not completely left in the dark about their finances. Lloyds have recently added a further nine vehicles to their fleet of mobile branches, bringing the total up to 20. These mobile banks travel across the country, visiting towns and villages who have been hit by the recent bank branch closures to allow them to carry out their transactions.
Talking about the recent closures, Beverley Cook, Manager of a business complex in Devon, said "I'm horrified. We used to have a NatWest, but when the government said it would ensure every town would keep a bank branch, they closed down almost immediately. Lloyds were then the last one, and now they are going too. We moved our business to Lloyds when NatWest went. What are we supposed to do now?"
Cook then went on to say, "it's not true that everything can be done online. A lot of the antique dealers are almost entirely cash. The local pub is horrified too. Say you want to draw out change for business use? Where are you going to get that now? You can't give someone change in plastic. We'll have to drive up to Exeter, which is not great for parking. And I don't know what the little old ladies who are always in the queue in front of me at Lloyds are going to do now."
What happens next?
Quite understandably, there are a number of business owners and people in positions of power who are fighting back against the banks and their branch closures. The FSB states that they are demanding the 'Access to Banking Protocol' be strengthened. The Protocol, instated by politician Vince Cable, requires any bank intending on making closures to provide "access to banking and financial inclusion in the community… offering an alternative way to bank that helps customers and small businesses to continue to bank locally".
The protocol also states that "in the event of a closure, banks must carry out a 'pre-closure assessment' of local access to free ATMs, Post Office branches with adequate banking capabilities, alternative bank branches, alternative outlets such as cash-back and Pay Point, credit unions and – if internet and mobile are offered as alternatives – the local availability of broadband". However, FSB Policy Director Martin McTague, says that the banks are simply not doing enough to help and it's just "not good enough". He says, "there needs to be advice for small businesses on how to access alternative banking services, and how to upskill if required. Typically, what happens to businesses is that they are left to rely on the Post Office. But the provision of banking services in Post Office branches is inconsistent. Far more needs to be done by the banks to support those being left behind."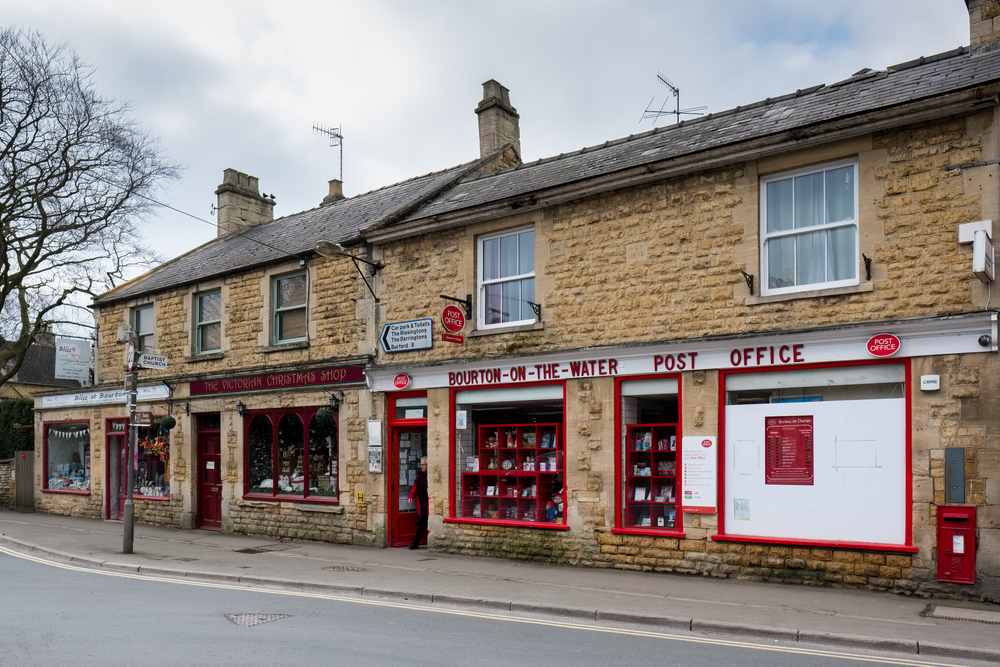 The FSB also have case studies on their website, highlighting how the bank branch closures have affected small businesses. One such example is of business owner, Malcom Harrison, who has run the Crazy Horse Coffee Shop in Invergordon, Scotland, since 2003. The case study states that since the closure of the local branch of Royal Bank of Scotland, Malcom has to travel up to 12 miles to the next closest branch. As Malcom can only make the trip once a week, he is regularly left struggling to find change for the till. The FSB claim the only alternative left is for business owners like Malcom to take advantage of the Post Office, but this is apparently simply not good enough either. Malcom says, "the Post Office cannot cope with the numbers. Cash takes three days to clear and it is too small, with long lines waiting to be served."
While Malcom has felt the impact of the bank closure personally, he has also seen how it has affected the local area too. According to Malcom, "the lack of a bank in town has meant customers travelling to Alness and doing their daily shop there." He also went on to say, "the local jeweller closed his shop as a direct result of the bank closure. Another craft shop has recently closed. There are six vacant shops in a small high street, and two further commercial units have been granted planning permission to turn them into residential accommodation."
While the work of the FSB is likely to impact on small businesses greatly, businesses owners adapting to accept card payments is also likely to improve the situation for many small towns and villages too. While renting a card terminal can be quite costly, there are alternatives available on the market. There are a number of card machine providers such as Square and even PayPal who simple charge a small percentage per transaction as opposed to charging a flat rate terminal fee. The work of the government is also crucial to lessening the economic impact of bank branch closures, as these card machines do usually depend on an internet connection to function.
With a further 259 RBS and NatWest branch closures scheduled for 2018, as well as 49 Lloyds branch closures, it seems that the struggle for small businesses is far from over. But with a little further government investment, as well as the continued fight from the FSB, there may still be hope for the future of banking yet.